Exhibit, Events, Screenings, & Family Activities
Come to the Paley Center in New York in February for the multifaceted celebration of Black History Month.
VISITING THE PALEY EXHIBIT IN NY
February 1 to March 1, 2020

Please note: This exhibit will close early on these dates—February 6 at 4:00 pm; February 9 at 3:00 pm; February 26 at 4:00 pm; February 27 at 3:00 pm.
Exhibits are FREE and open to the public. Tickets are available on a first-come, first-served basis at the door, but RSVP in advance so you don't miss out!
Exhibit Hours:
Wednesdays to Sundays 12:00 to 6:00 pm; Thursdays until 8:00 pm
Closed Mondays and Tuesdays.
The Paley Center for Media in New York
25 West 52 Street, between 5th and 6th Avenues.
GALLERY EXHIBIT Black comedians, building on the traditions of Flip Wilson in sketch, Richard Pryor in stand-up, and Arsenio Hall in talk, have used humor to critique racism and the absurdities of modern society. Watch exclusive compilations of their work and test your knowledge of comedians and shows.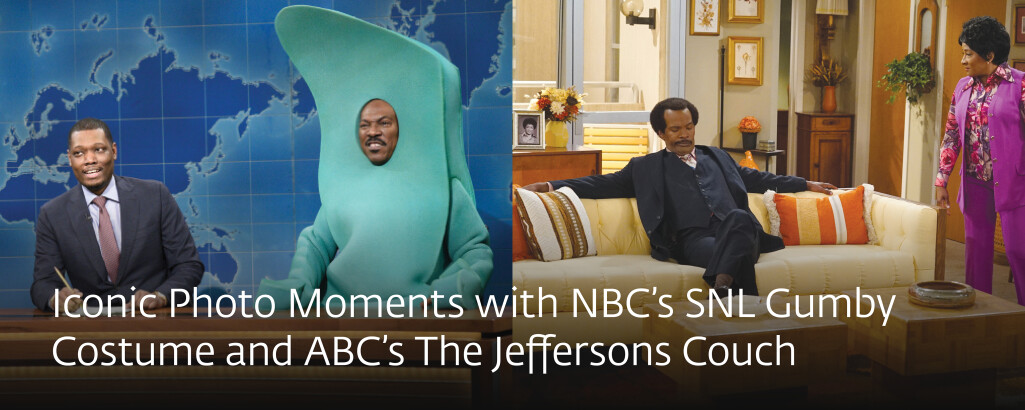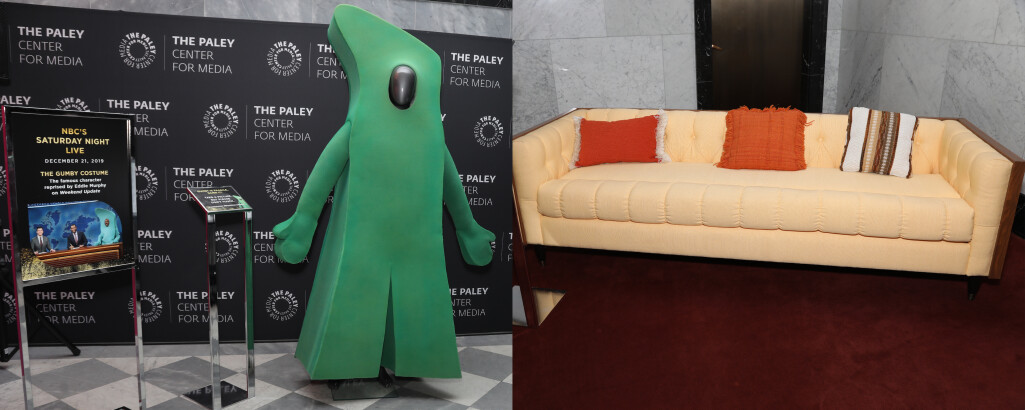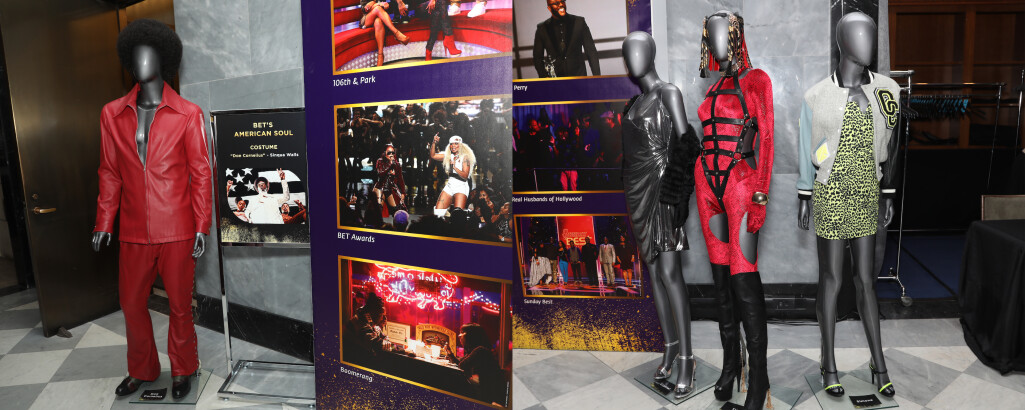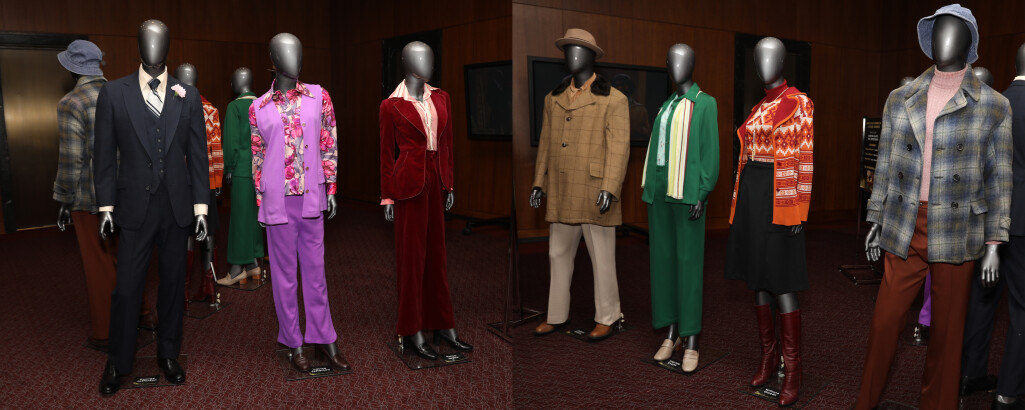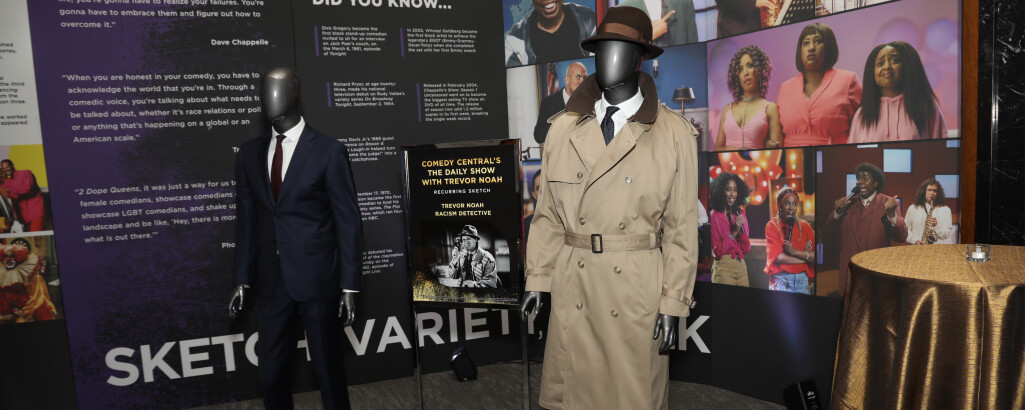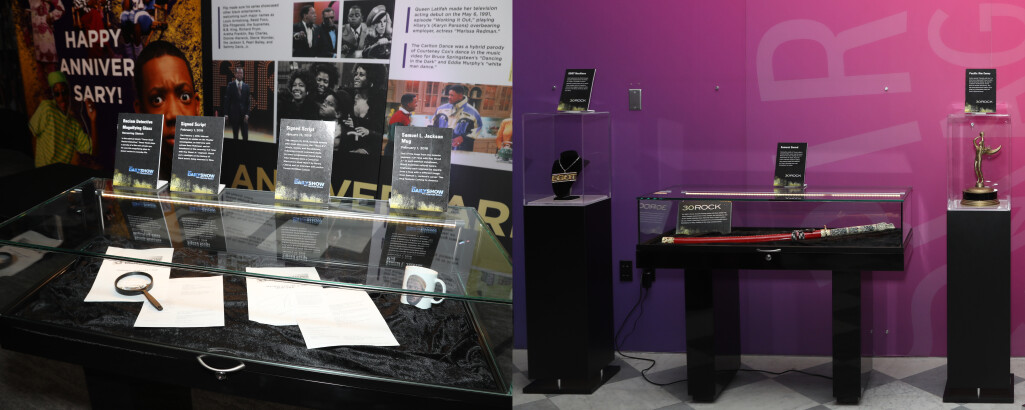 RARE ARTIFACTS on display, including the iconic Gumby costume from Saturday Night Live, Trevor Noah's "Racism Detective" wardrobe, Tracy Jordan's EGOT necklace from 30 Rock.
COSTUMES from BET Shows: American Soul: "Don Cornelius" worn by Sinqua Wall. American Soul Costume Designer, Rita McGhee; Head of Hair, Pamela Hall; Boomerang: Costumes worn by Tetona Jackson, Brittany Inge, Lala Milan. Costume Designer, Matthew Hemesath

COSTUMES WORN by Jamie Foxx, Wanda Sykes, and Kerry Washington in ABC's Live in Front of a Studio Audience: Norman Lear's All in the Family and The Jeffersons; and the Couch from The Jeffersons.

COSTUMES WORN by Tiffany Haddish, Viola Davis, Andre Braugher, and Jay Pharoah in ABC's Live in Front of a Studio Audience: All in the Family and Good Times.

SPOTLIGHT on the 40th anniversary of BET, Black Entertainment Television, with a special section detailing the history of the network.

SCREENINGS featuring some some of the most influential and legendary artists in entertainment including Tyler Perry, Regina King, Tiffany Haddish, Wanda Sykes, Queen Latifah, Chris Rock, Will Smith, Kevin Hart, Eddie Murphy, Dave Chappelle, Flip Wilson, Keenan Ivory Wayans, and more.

FAMILIES will be able to explore the question "What makes us laugh?" as well as create their own jokes and enjoy family-friendly comedies every Saturday including: The Proud Family, That's So Raven, Sesame Street, The Harlem Globetrotters, and Sister, Sister.

A PALEYLIVE EVENT rounds out our celebration: come see Lena Waithe and the producers of BET's Boomerang and Twenties. This is a ticketed event, details below.
PaleyLive Event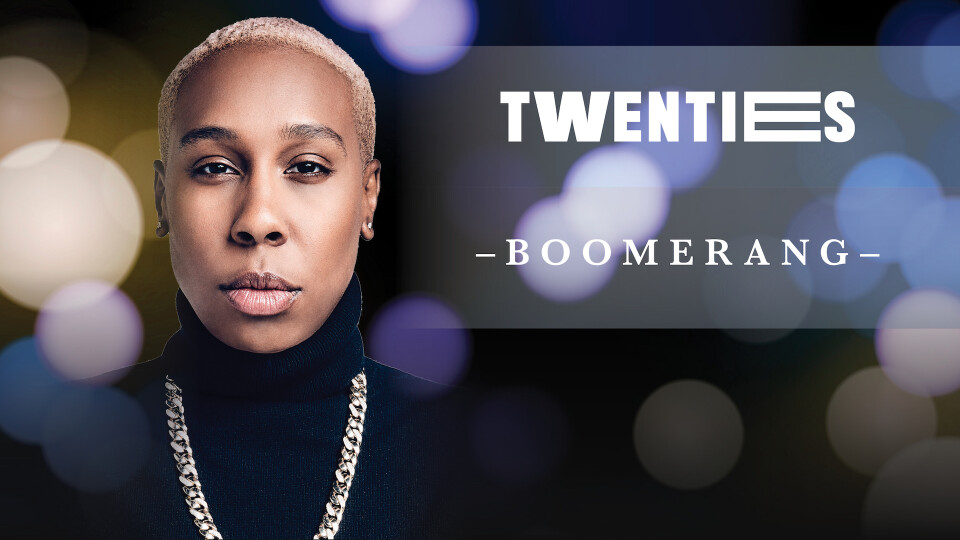 February 10, 2020 • 7:30 pm
NY: Running the Show with Lena Waithe
Exclusive season premieres of BET's Boomerang and Twenties
For Students
In New York, the Paley Center's Education department will offer high school groups the following workshop free of charge during February's Black History Month Celebration. Please email us to schedule a class.
Civil Rights Movement & TV  SCHEDULE A CLASS
BRUSH BACKGROUND: FREEPIK