Virtual Snow & Slime for the Holidays! This Saturday Only, December 14
Come to PaleyLand this Saturday, December 14, noon to 6 pm, and put yourself in the picture...complete with virtual Nickelodeon SLIME!
Your festive GIF will be emailed to you to share with friends and family, and post to your channels with #PaleyLand.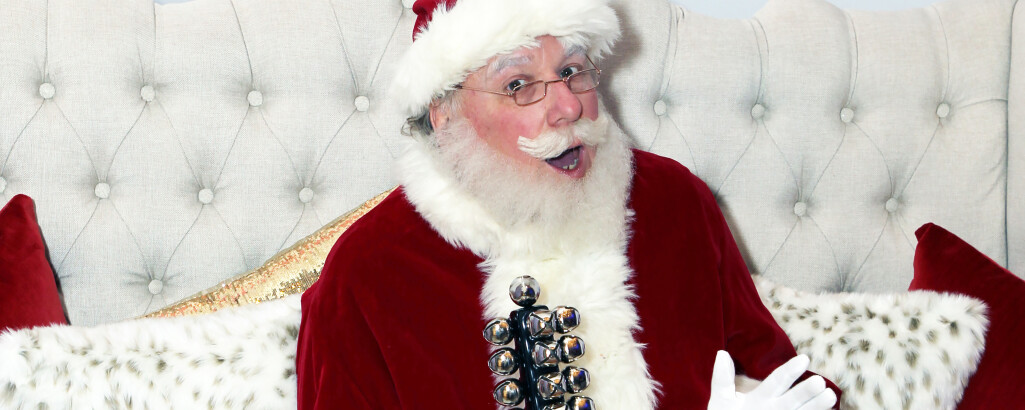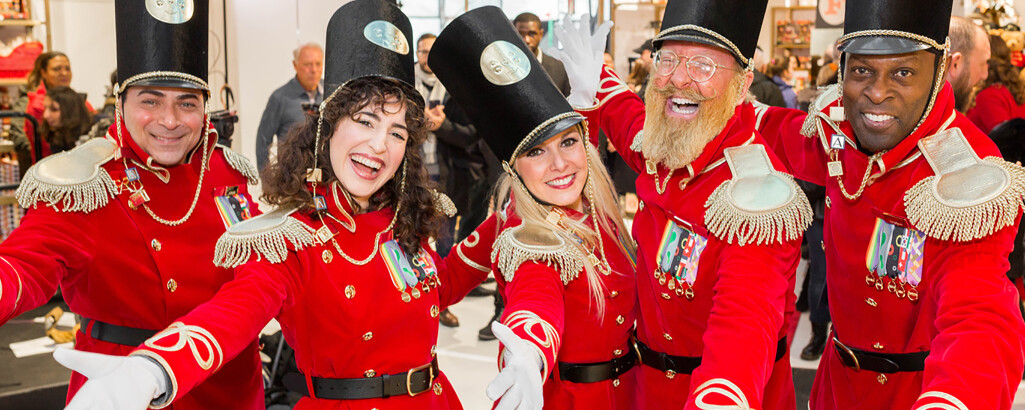 Kick-Off Your Holiday Season with a Paley Members-Only Event in New York
Saturday, December 7; noon to 1 pm
Meet Santa, Frosty the Snowman, "Kai" from The LEGO™ Ninjago Movie, and FAO Schwarz® Toy Soldiers.
Paley Members can arrive early on the opening day and beat the crowds for this exclusive sneak peek. Another benefit of Paley Membership: Members will get a color photo printout of their visit with Santa.
PLUS: Build with a LEGO Master Model Builder from LEGOLAND® Discovery Center Westchester; enjoy holiday arts & crafts; video gaming; free hot cocoa and more!
MEMBERS RSVP

Become a Member to attend the exclusive sneak peek and get a free photo.
Events and participants are subject to change.
Get a souvenir holiday photo with Santa
No appointment necessary! Bring the family to PaleyLand and get a souvenir holiday photo with Santa or the Paley Menorah with a PaleyLand frame plus the digital file for $10. Photos are FREE for Paley Members.
SANTA SCHEDULE
| | |
| --- | --- |
| Saturday, December 7 | 1 – 6 pm |
| Sunday, December 8 | 12 – 6 pm |
| Saturday, December 14 | 12 – 6 pm |
| Sunday, December 15 | 12 – 6 pm |
| Wednesday, December 18 | 12 – 6 pm |
| Thursday, December 19 | 12 – 6 pm |
| Friday, December 20 | 12 – 6 pm |
| Saturday, December 21 | 12 – 6 pm |
| Sunday, December 22 | 12 – 6 pm |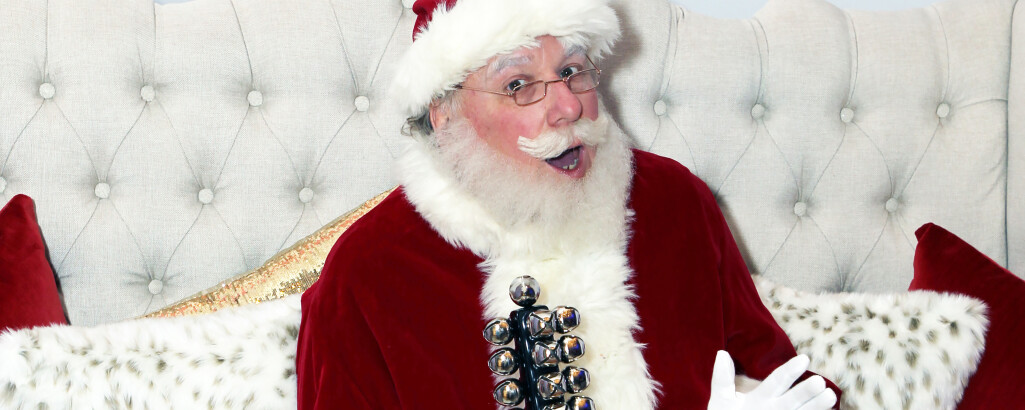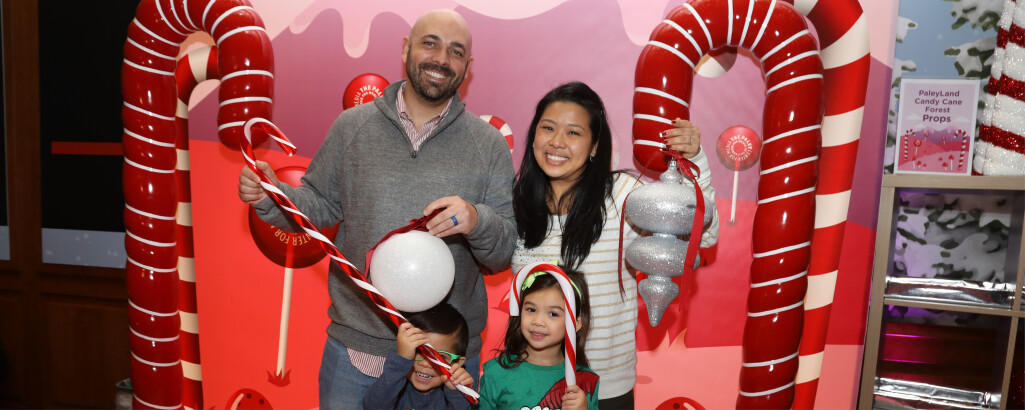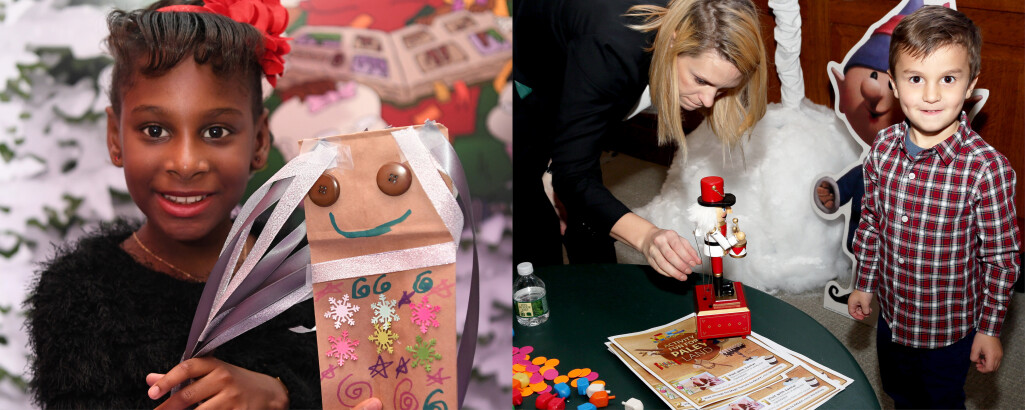 Watch holiday TV classics! Enjoy family activities! FREE hot cocoa!
The Paley Center for Media celebrates the joy of the season with a special family-friendly experience. It's Holiday Time in PaleyLand features continuous daily screenings of beloved classic holiday TV programs from the Paley Archive. Families can also enjoy special holiday activities like arts and crafts, dreidel games, and holiday-themed video games and VR (OverCooked, Merry Snowballs) plus FREE hot cocoa!
YOUR HOLIDAY INSTAGRAM MOMENTS! Get your cameras ready. Take your best holiday Insta moments in our whimsical Candy Cane Forest, with Santa and baby Rudolph from Rudolph the Red-Nosed Reindeer, and immerse in a sparkle winter backdrop. Post your pics using the hashtag #PaleyLand.
VISITING THE PALEY EXHIBIT IN NY
December 7, 2019, to January 5, 2020, in New York
Exhibits are FREE and open to the public. Tickets are available on a first-come, first-served basis at the door, but RSVP in advance so you don't miss out!
Exhibit Hours:
Wednesdays to Sundays 12:00 to 6:00 pm; Thursdays until 8:00 pm
Closed Mondays and Tuesdays.
The Paley Center for Media in New York
25 West 52 Street, between 5th and 6th Avenues.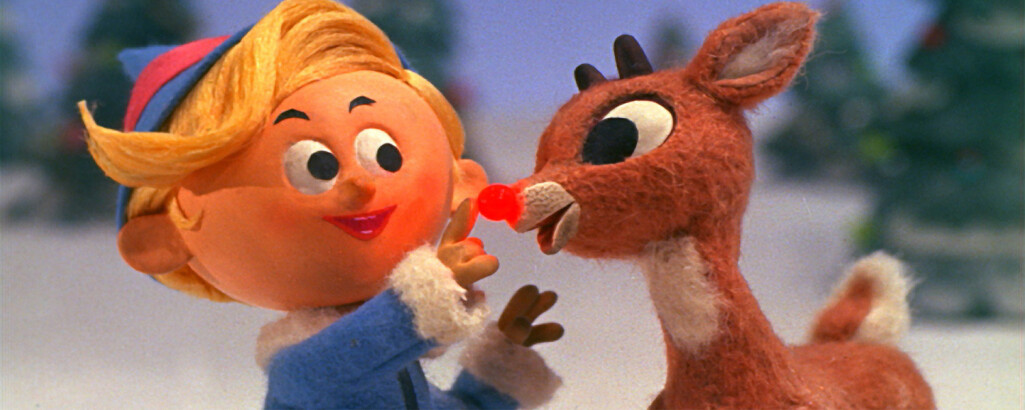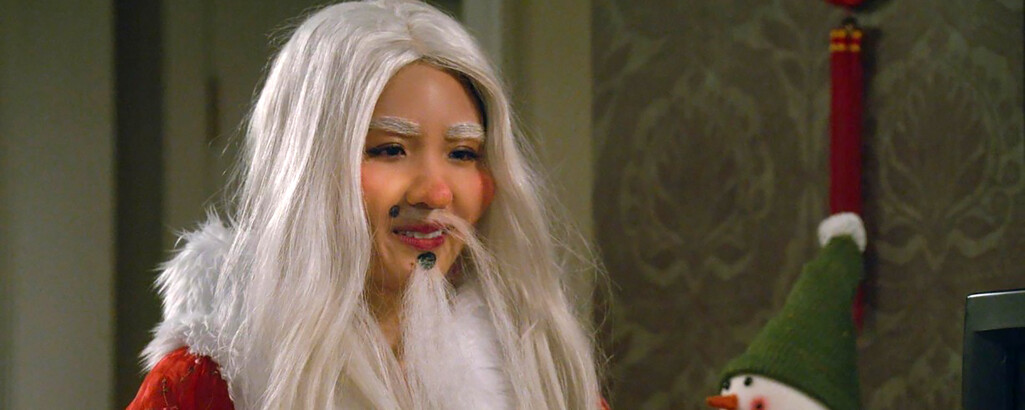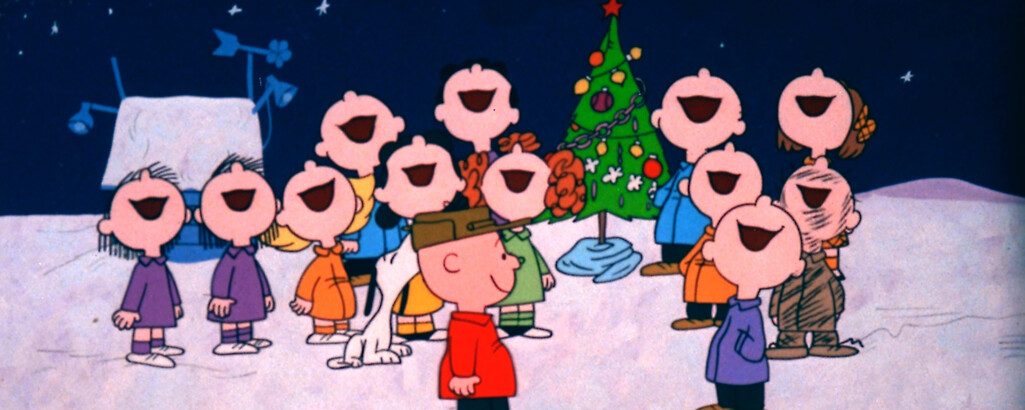 See classic holiday TV shows from the Paley Archive
Come watch the Grinch, Rudolph, Frosty, and more! It's Holiday Time in PaleyLand features continuous daily screenings of beloved classic holiday TV programs from the Paley Archive on our big screen! See the following classic holiday programs playing continuously from noon to 6:00 pm; Thursday evenings until 8:00 pm: 
Screening Saturday, December 7 to Wednesday, December 18, 2019
Friday, December 20 & Sunday, December 22, 2019
Elmo's World: "Happy Holidays"
A Charlie Brown Christmas
Rugrats "Chanukah"
The Wonderful World of Disney: "Olaf's Frozen Adventure"
Arthur's Perfect Christmas 
Dr. Seuss' How the Grinch Stole Christmas
The Brady Bunch: "The Voice of Christmas"
Rudolph the Red-Nosed Reindeer
Screening Thursday, December 19 to Saturday, December 21, 2019
The Fresh Prince of Bel Air: "'Twas the Night Before Christening"
Friends: "The One With the Holiday Armadillo"
The Jack Benny Program: "Christmas Shopping Show"
The Mary Tyler Moore Show: "Christmas and the Hard-Luck Kid"
The X-Files: "How the Ghosts Stole Christmas"
Cheers: "Christmas Cheers"
Fresh Off the Boat: "The Real Santa"
A Very Brady Christmas

Screening Thursday, December 26 to Sunday, December 29, 2019
Elmo's World: "Happy Holidays"
Rugrats: "A Rugrats Kwanzaa"
Twas the Night
Everybody Hates Chris: "Everybody Hates Kwanzaa"
Mister Magoo's Christmas Carol

Even Stevens: "Heck of a Hanukkah"
Rudolph the Red-Nosed Reindeer
Screening Thursday, January 2 to Sunday, January 5, 2020
Elmo's World: "Happy Holidays"
Rugrats: "A Rugrats Kwanzaa"
Rugrats: "Chanukah"
Dora the Explorer: "Dora Saves Three Kings Day"
George Lopez: "Christmas Punch"
Frosty the Snowman
Santa Claus Is Comin' to Town
Dr. Seuss' How the Grinch Stole Christmas
Rudolph the Red-Nosed Reindeer
Santa and Rudolph Instagram image © 1997 Miser Bros Press/Rick Goldschmidt archives from the book The Enchanted World of Rankin/Bass: A Portfolio