The Academy Awards
Hosts with the Most . . . and Some with the Least
By Barry Monush
For some, the Academy Awards are first and foremost about the movies, and whether or not a ceremony is memorable depends upon that year's chosen films and winning performers, the selection of celebrity presenters, the feeling of the year in cinema being celebrated. To others, it all rises or falls depending on one thing: the host.
---
A Serious Business
Douglas Fairbanks handing Janet Gaynor her Academy Award
When the Oscars first began it hardly mattered who was hosting, because it was thought of as more of a movie industry gathering than a public presentation. Douglas Fairbanks was the main man in charge at the very first ceremony (held in 1929), and although he was one of the biggest stars in Hollywood at the time, the reason he was selected had more to do with him being the Academy president than his matinee idol appeal. Although the ceremony was heard on radio for the first time the following year, the producers of the event weren't overly concerned with capturing ratings or listener approval. The host was the Academy chairman, William C. DeMille, (1930) who was a director and writer, but was far less-known than his younger brother, movie pioneering legend Cecil B. The older DeMille not only ran the show, but single handedly gave out all the trophies that night!
"Toastmaster" George Jessel
"Toastmaster" George Jessel came on board in 1937 and this appeared to be a step towards lightening things up, as did the hiring the following year of radio comedian Bob Burns, whose shtick consisted of yokel humor and the playing of an instrument he dubbed his "bazooka."
The Academy Awards CONTINUES...
– Hosts with the Most . . . and Some with the Least
The Oscars Find Hope
When, in 1940, Bob Hope was enlisted to carry the show, the Academy seemed to have found its perfect master of ceremonies, someone who could toss off easy-to-take barbs at the expense of the industry, but who kept things classy just the same. This was a direct result of the favorable impression the comedian had made at the previous year's ceremony, when he was called on to present the short subjects category and got off his share of zingers. (He was also responsible for having introduced the tune that won the Academy Award for Best Song that same year, "Thanks for the Memory"). Hope was such a success that he would return another seventeen times, over a thirty-eight-year span, becoming the undisputed record holder among Oscar hosts. While Hope would make it a running joke over the years about how he was perennially snubbed by Oscar (his customary quip was to tell the audience that the Academy Awards were known in his house as "passover"), he was, in fact, greatly appreciated by the Academy, who bestowed upon him no less than four honorary awards, as well as the Jean Hersholt Humanitarian prize.
Although there would be plenty of hosts who did not qualify as comedians over the next twenty years, the droll tone set by Hope meant that someone from the field of comedy was usually sought out to either emcee or assist in the job. The public interest in the Oscars kept growing and growing, after all. Why not keep the audience entertained?
Make 'em Laugh
It's safe to say that since that last Hope appearance in the late seventies, each year the Academy has attempted to place the emphasis on comedy. Richard Pryor (1983), Robin Williams (1986), and Chevy Chase (1987–88) were among those given cohost jobs, and when Jack Lemmon signed up to do it solo in 1985, even this had a comical angle, since some of the actor's most memorable performances emphasized his knack for getting laughs (Mister Roberts, which brought him his first Academy Award; Some Like it Hot; The Great Race; and The Odd Couple, to name but a few). One rare non-comedy emcee was Hugh Jackman (2009), who was thought of as more of an affable "song and dance man," because of his acclaimed stints doing just that on the Tony Awards. This wasn't a bad idea either, and showed the Academy trying for something a bit out of the ordinary. Often being accused of doing things too predictably, they also tried for a different route last year, with less than winning results.
The Franco-Hathaway Incident
James Franco and Anne Hathaway in 2011
Having concluded that the demographic for the show was not skewing young enough, they hired a pair of actors, thirty-two-year-old James Franco and twenty-eight-year-old Anne Hathaway, to host. Despite the latter giving it her best shot, the duo didn't seem to know how to roll with the unscripted surprises or goofs along the way, as someone who has made their career in comedy would do; seemed more than a bit ill-at-ease trying to keep the crowd comfortable and entertained; and ended up getting the thumbs down from critics and viewers. What's more, according to Nielsen statistics, those sought after "younger" viewers didn't exactly toss aside their Xboxes to watch.

Even before he proved a washout, there was already the questionable choice of putting Franco in charge of a show on which he himself was in the running for one of the Best Actor trophies (for his performance in 127 Hours). This, however, was not the first instance of this occurring. Michael Caine (1973) and Walter Matthau (1976) were called on to emcee when they were in the running for the Best Actor accolade (for Sleuth and The Sunshine Boys, respectively), while Paul Hogan (1987) was one of the names in charge the year he rated a nomination for his screenplay for "Crocodile" Dundee. In each instance, the gentleman in question got their share of airtime but went home empty handed.
Goodbye, Eddie … Welcome Back, Billy
For this year's event the Academy seemed ready to rock the boat once again, handing the producing reigns to director Brett Ratner, perhaps best known for his Rush Hour action comedies, and the hosting duties to comedian Eddie Murphy, the star of Ratner's most recent picture, Tower Heist. To some this seemed like a potentially incendiary idea, as Murphy had, after all, made his name by being something of a loose cannon. Audiences want funny put-downs, but did they want the quips to get nasty? (Many also had unpleasant memories of the year Murphy was nominated for Best Supporting Actor for his work in Dreamgirls and tactlessly exited the ceremony once he'd lost to Alan Arkin). As others saw it, there was the hope that Murphy was going to unleash the sort of vitriolic one-liners (and very possibly plenty of bleeped expletives) that would really put the pomposity of the whole affair in its proper place.
In any event this was not to be, as it turned out to be Ratner, not Murphy, who rubbed the Academy the wrong way, long before the ceremony was a reality. In November, the filmmaker made a glib, homophobic comment in public that incensed enough people that he quickly apologized and then decided the wisest thing to do was bow out of the Oscars altogether. Murphy didn't seem all that interested in sticking around once his buddy vacated and jumped ship as well.
Billy Crystal
Producer Brian Grazer (who won an Oscar for A Beautiful Mind) came in to replace Ratner and promptly hired Billy Crystal to be the new host. This appeared to be the smartest and safest route to take. Crystal was a proven commodity, having hosted the Oscars previously on eight different occasions, putting him second only to Bob Hope. This choice may have come about because Crystal had reminded everyone, with his brief appearance paying tribute to Hope at last year's show, that he still had the requisite sparkle that Hathaway and Franco couldn't deliver upon. (The standing ovation he received upon entering made one wonder if the audience was sending him a signal to either come back soon, or maybe take over from that year's less-than-assured hosts, immediately).
Although Crystal had sworn off ever hosting again, complaining that the task was far more arduous than audiences might suspect, his decision to come on board again was greeted by columnists, critics, pundits, and Academy members with more cheers than jeers. Unlike, say, Chris Rock, who seemed desperate to punch an outrageous hole in the proceedings the year he hosted and came up short; or David Letterman (1995), whose patented snark was more tiresome than irreverently funny; Crystal always had the knack for tossing off barbs that seemed spontaneous and playful, rather than calculated and mean-spirited, and maintained a level of classiness that kept the evening from turning into a string of dud bits from An Evening at the Improv. It was also advantageous that, unlike Letterman or Johnny Carson (1979–82, 1984), he's had an actual movie career, which makes him a legit part of the film industry. It always makes more sense to have someone who has actually toiled within the specialized and maddening world of moviemaking to be poking fun of the whole thing than outsiders. Really, do you want someone whose only appearances before a movie camera are cameos in Looking for Love and Cancel My Reservations to tell you your movie stinks?
Putting the Women in Charge
Agnes Moorehead, first female cohost
Surprisingly it took twenty years to get a woman up there at the podium to serve as Oscar host. And that woman was Agnes Moorehead, who officially shared the duties with Dick Powell at the 1948 ceremony. Moorehead had at that point earned two Oscar nominations of her own (for The Magnificent Ambersons and Mrs. Parkington), and would go on to chalk up two more nods (for Johnny Belinda and Hush, Hush … Sweet Charlotte), but it's likely she was chosen not so much for being one of the best and busiest character actresses in movies but because the ceremonies were being heard on radio. It was in that medium that Moorehead had made her greatest impact in the 1940s, portraying the bed-ridden victim in the classic Sorry, Wrong Number; a performance she repeated multiple times over the airwaves throughout the decade. (Although Moorehead would go on to earn seven Emmy nominations for her work on the small screen, six of them for her iconic role of "Endora" on Bewitched, the television academy never asked her to host their award show).
Over the next forty-six years whenever women were brought in to emcee, it was always a shared duty. (Thelma Ritter, for example, hosted the 1955 awards from the East Coast, while Bob Hope did the main broadcast, from Hollywood). It was not until 1994 when a woman took center stage without any male assistance, when Whoopi Goldberg hosted. She would repeat the job on three additional occasions (to date). In so much as only two other women who served as official cohosts, Jane Fonda (1977, 1986) and Goldie Hawn (1976, 1987), were asked back a second time, this makes Whoopi the record holder for female hosts. The only other woman to date to carry the show alone? Ellen DeGeneres, in 2007.
Hosts, Cohosts, and More Hosts
The idea of multiple hosts both allowed the chosen emcees to take a break from all the heavy lifting and gave viewers a relief from those celebrities they didn't think were pulling their weight. Indeed, this tradition also meant for some incongruous "tag teams," i.e. Laurence Olivier and nightclub comic Mort Sahl could be seen sharing this task in the same year (1958); as did John Huston and Diana Ross (1974); and Helen Hayes and Sammy Davis, Jr. (1972). In 1969 and 1970, rather than refer to anybody in particular as official "host," the Academy instead simply decided that the performers who were on hand to give out the trophies would be dubbed "The Friends of Oscar" and therefore be considered that year's cohosts. This method continued in 1971, only the "Friends" label was dropped altogether. As a result, that year there were thirty-three "cohosts," ranging from Burt Bacharach to Goldie Hawn, the latter given the unenviable task of calling out the name of George C. Scott for Best Actor (for his work in Patton), knowing very well that he'd already told the Academy he had no intention of showing up or accepting the honor, ever.
The Good, the Bad, and the Awkward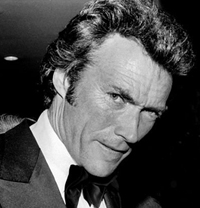 The fact is, some folks have the stuff to play master of ceremonies and others, no matter how talented they may appear on camera, just don't feel at ease running the show before millions of viewers. In 1973, when cohost Charlton Heston failed to show up on time because of a flat tire, Clint Eastwood was yanked out of the audience to fill in. Good-naturedly, the taciturn Eastwood made fun of his being selected, explaining "This was supposed to be Charlton Heston's part of the show but for some reason he's not here … So, who did they get? A guy who hasn't said three lines in twelve movies?"
ACADEMY AWARD(S)®, OSCAR(S)®, OSCAR NIGHT® and OSCAR® statuette design mark are the registered trademarks and service marks, and the OSCAR® statuette the copyrighted property, of the Academy of Motion Picture Arts and Sciences.