An Exhibit of New Media Video Work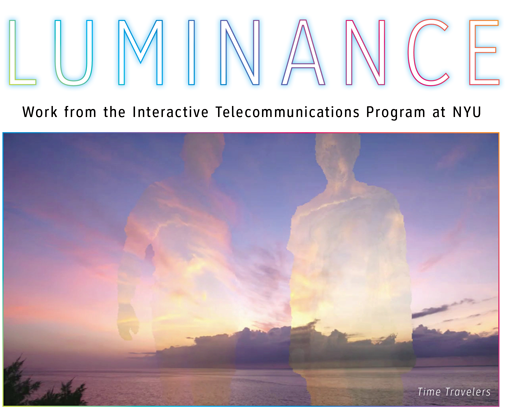 Through June 2012
The Paley Center in New York
Get Directions
FREE for Paley Center Members
Included with General Admission
On Cool Hunting: Interactive new media artist Gabriel Barcia-Colombo takes on television's digital takeover.
This exhibit examines the new ways we can physically experience television and video through a series of interactive installations that move, emote, and react to the presence of a viewer.
Curated by Gabriel Barcia-Colombo with commentary by Paley Center curator Ron Simon, featuring the work of students and alumni from the Interactive Telecommunications Program at New York University.
Pieces on Display:
Skittish Tree by Martín Bravo
IEM by Rui Pereira 
Time Travelers by Toby Schachman
Golden Treasures of Snows by Molly Schwartz 
Little Memories by Andrea Wolf
Tube by Gabriel Barcia-Colombo
We would like to thank George Agudow, Red Burns, Dan O'Sullivan, and the faculty and staff of the Interactive Telecommunications Program for helping to make this exhibit possible.
Traditionally we experience video content on a two-dimensional flat screen in a movie theater or the comfort of our own living room. The video-installation artists in Luminance seek to shatter the passivity of this traditional viewing environment by incorporating the space outside of the screen as a key element in the narrative structure of their work. In each of the pieces, the viewer plays an active role as he/she creates the narrative sequence by interacting with the physical space of the installation. Luminance questions how we as humans interact with digital media content in the physical world. From Martín Bravo's holographic "Skittish" tree that responds to human voice to Molly Schwartz's imaginary worlds that can be explored through video periscopes, this exhibition explores new ways to experience media off the screen and in three-dimensional space.
Paley Overview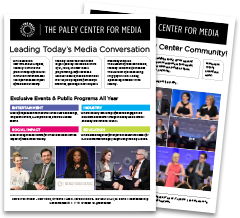 About the Artists

Martín Bravo is a Chilean-born designer, artist and pseudo-programmer currently living in Brooklyn while attending the Interactive Telecommunications Program at New York University. He has been based in Santiago, Amsterdam and New York, working in his personal art projects and as a designer for multiple clients and studios. He has brought to life interactive installations, identities, books, packaging, and websites, always choosing to use the fewest resources possible to achieve simple yet powerful results. In his free time, he is also an intensive bike rider and coffee enthusiast.
Rui Pereira was born and raised in the mountains of Portugal where from an early age he liked to take things apart in order to build new toys. He studied new media and multimedia design for his undergrad, which later drove him to specialize in Human-Computer Interaction. Rui has worked as a multimedia researcher/creative, interaction and user experience designer. As an Interaction Designer and researcher, Rui strives for creative solutions and compelling experiences based on expressive interactions. Rui continues to explore emotional connections through expressive interfaces in his work as a live visuals performer.
Toby Schachman is an artist and programmer with a background in mathematics. He has worked in the contexts of internet startup culture, Hollywood 3D animation, exploring perception through interactive art, and teaching computers to understand stories. He graduated in 2006 from MIT with a degree in Mathematics with Computer Science. He is currently finishing up a Master's degree at NYU's Interactive Telecommunications Program.
Molly Schwartz was born in New York City and raised in Oklahoma. She has lived and studied in Chicago, Katmandu, Los Angeles, and since 1999, Brooklyn. Her artwork combines painting, drawing, photography, stop-motion and computer animation to build conveyor-belt expeditions–informal narratives traveling through aerial, arboreal and aquatic worlds of curious perspective. She has a BFA in painting from the School of the Art Institute of Chicago and an MPS from NYU's Interactive Telecommunications Program. Schwartz shows her interactive work, animated videos, and drawings in public art installations, festivals, and exhibitions worldwide, and freelances for independent film and television. www.phlea.tv 
Andrea Wolf is an artist interested in the subjects of time, memory, and image, the devices of remembrance that we produce, and the relationship between high and low tech. Through video, interactive narratives, and video installations, she tackles these matters representing the tension between remembering and forgetting. She works with found super-8 home movies, anonymous stories that leave an open space to be filled by the meaning that each of us brings to the work, through our personal experience.
Gabriel Barcia-Colombo's work focuses on memorialization and, more specifically, the act of leaving one's imprint for the next generation. While formally implemented by natural history museums and collections, this process has grown more pointed and pervasive in the modern-day obsession with personal digital archiving and the corresponding growth of social media culture. His video sculptures play upon this exigency in our culture to chronicle, preserve and wax nostalgic, an idea which Barcia-Colombo renders visually by "collecting" human beings as scientific specimens. He has a Bachelor's degree from the University of Southern California in film production and a masters from the Interactive Telecommunications Program at New York University where he now serves as an adjunct professor.