The Art of the Documentary Pitch Workshop
Saturday, October 29, 2011
2:00 pm ET
New York
In Person
Susan Werbe, Executive Producer, Programming, History
Diana Holtzberg, Acquisitions & Project Development Director, USA, Films Transit International
Lauren Lazin, Filmmaker and Executive Producer, MTV
James Ackerman, President & CEO, Documentary Channel
Sponsored by Documentary Channel
How do you sell a documentary? In this workshop/competition, five preselected emerging nonfiction filmmakers will pitch their ideas to a panel of distinguished documentary producers. The producers will give them feedback on their concept as well as their presentation skills—great lessons for all aspiring filmmakers. The winner will receive a $5,000 grant, sponsored by Documentary Channel, to be used toward the completion of the pitched film.

2011 WINNER: The View From Bellas Luces, directed by Christa Boarini
Honorable Mention: Life on the Line, directed by Isaac Feder
Audience Award: Maidentrip, directed by Jillian Schlesinger
---
2011 FINALISTS
World Circus Culture
Directed by Angela Snow
Following five circus acts from around the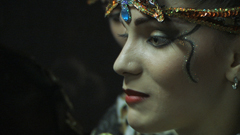 world to the "Academy Awards" of circus competitions, the Monte Carlo Circus Festival, the film will reveal the behind the scenes life, history, and culture of circus on an international scale as never done before. The film will uncover how huge the world of circus is as the acts are followed for two months and through six countries. At stake is recognition, respect, guaranteed work and the equivalent of an Academy Award—the Golden Clown!
Journey to Planet X
Directed by Myles Kane & Josh Koury, produced by Trisha Barkman
Eric Swain and Troy Bernier are scientists by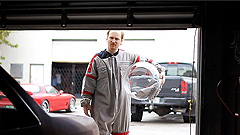 day and amateur filmmakers by night, working together to create an outlandish sci-fi-inspired tale. They are truly fascinated by the transcendent nature of movie-making itself, where their dreams of being space travelers, charming leading men and even successful filmmakers are all quite possible. Journey to Planet X tracks their production as Eric and Troy attempt to follow this fleeting dream.
Maidentrip
Directed by Jillian Schlesinger
Laura Dekker was born on a boat, has sailed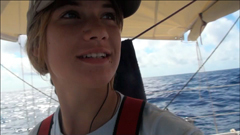 alone since she was six, and for as long as she can remember has dreamed of sailing around the world. At fourteen, after a long and public court battle with Dutch authorities, she won the right to set sail on a two-year global odyssey that could make her the youngest person ever to complete a solo circumnavigation. Partially filmed by Laura and conceived in close collaboration with her, Maidentrip intimately and creatively navigates Laura's extraordinary life journey and her epic quest to both conquer the world and discover her place in it.
Life on the Line
Directed by Isaac Feder
Life on the Line is the story of Teddy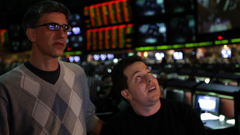 "Covers" Sevransky and John Netto, two of the sharpest professional sports bettors in Las Vegas. It's the week of the Super Bowl, otherwise known as "Sports Bettors' Christmas," and Covers and Netto prepare, prognosticate and place wagers on their biggest game of the year.
The View From Bellas Luces
Directed by Christa Boarini
In Guatemala in 2007 Patricia is kidnapped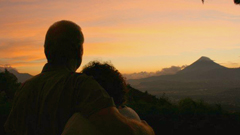 and her family receives demands for millions of dollars in exchange for her life, instigating a story of personal survival, the search for justice, an exploration of a dark cult's underbelly and ultimately the true meaning of "home."
---

PREVIOUS WINNERS
2010: Charge directed by Mike Plunkett
2009: From Texas to Tehran directed by Till Schauder
2008: Circo directed by Aaron Schock
2007: The House that Herman Built directed by Angad Bhalla
2006: Whatever it Takes directed by Christopher Wong
2005: Asparagus! (A Stalk-umentary) directed by Anne de Mare and Kirsten Kelly
Become a Member
Paley Overview