Paley Archive Screenings
NY Only: Orson Welles at 100: On Television
Saturday, February 7, 2015
to Sunday, February 15, 2015
2:00 pm
New York
Weekends Only

TICKET INFO
FREE for Paley Center Members
Only screening in New York; Included with general admission (Visit New York)
No advance ticketing; purchase at the door.
Become a Member! Join us online or contact Membership at 212.621.6780.
---
In recognition of Orson Welles's centennial year—he was born on May 6, 1915, in Kenosha, Wisconsin—The Paley Center for Media is screening some gems from the Paley Archive of his illustrious but little-known work on TV as director, actor, and raconteur. In addition to the full programs, including his guest spot on I Love Lucy and his King Lear on Omnibus, the Paley salute offers a specially produced, two-hour compilation of Welles's appearances on TV through the years, from Person to Person (1955) to his special Oscar at the Academy Awards (1971) to a Paul Masson wine commercial. Orson Welles died in 1985 at the age of 70.
These screenings are presented in conjunction with the Film Forum's Orson Welles film retrospective, January 1 to February 3, 2015.
---
February 7 & 8, 2015
2:00 pm
Colgate Theatre: The Fountain of Youth

Orson Welles hosted, narrated, produced, directed, designed, and arranged the music for this innovative pilot for a proposed self-titled anthology series. Based on John Collier's short story, "The Fountain of Vienna," the plot concerns a scientist (Dan Tobin) giving an anti-aging formula to his vain former love (Joi Lansing) and her equally vain new husband (Rick Jason). Filmed in 1956, The Fountain of Youth received a single airing on Colgate Theatre in 1958. It won the prestigious Peabody Award, the only unsold TV pilot ever to receive that honor. (1958; 27 minutes)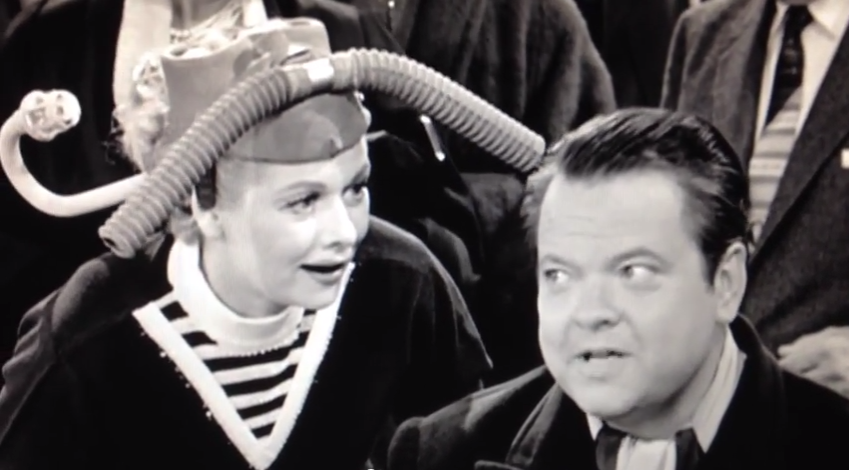 2:30 pm
I Love Lucy: "Lucy Meets Orson Welles"

Despite Ricky's best efforts to prevent her from hearing about it, Lucy is offered the opportunity to appear with Orson Welles at a benefit at Ricky's nightclub. Lucy thinks she will be performing Shakespeare with the great actor, but Welles actually wants her to assist in his magic act. Lucille Ball and Orson Welles had known each other since they were both under contract to RKO Studios in the early 1940s and this gave the two their first opportunity to work together on camera. At the same time this episode was filmed, Ball and Arnaz's company, Desilu, produced The Fountain of Youth. (1956; 29 minutes)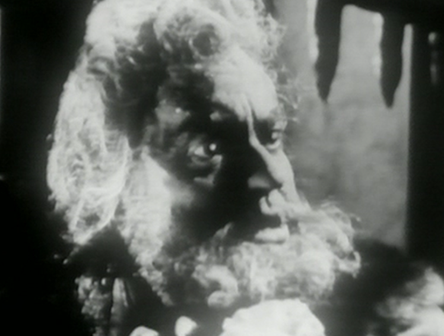 3:05 pm
Omnibus: King Lear
Orson Welles, in his television acting debut, plays the title character in this live adaptation of Shakespeare's King Lear. Welles considered King Lear to be Shakespeare's masterpiece and would later play Lear on Broadway three years after this television production. (1953; 86 minutes)
---
February 14 & 15, 2015
2:00 pm
Hallmark Hall of Fame: The Man Who Came to Dinner
Welles portrays Sheridan Whiteside, the most famous unwelcome houseguest of all time in this updated version of the George S. Kaufman-Moss Hart classic. Orson is joined by Lee Remick, Joan Collins, Don Knotts, Marty Feldman, and, repeating her original stage and screen role, Mary Wickes. This Hallmark Hall of Fame presentation finally gave Welles the opportunity to play Whiteside after he had been rumored to star in the original Broadway and film versions of the property. (1972; 85 minutes)
3:30 pm
Touch of Orson: A Paley Archive Compilation

This highlight package shows the diversity of Orson Welles's appearances on television over the years. There are interviews on Person to Person (1955), and Tomorrow (1975); a sampling of Shakespeare on The Tonight Show (1976); feats of magic on The Steve Allen Show (1957) and I've Got a Secret (1956); songs on The Wide World of Entertainment (1965) and The Jackie Gleason Show (1968); guest hosting on The David Frost Show (1970); a special Oscar from the Motion Picture Academy (1971); a stirring Charles Darrow monologue on Orson Welles Tonight (1972), and a Paul Masson wine commercial. (120 minutes)
Other Events in the Series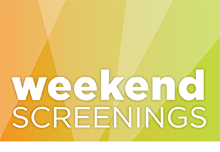 From the Paley Archive on the Big Screen in NY & LA, highlighting the most innovative, important, acclaimed, popular, and rare titles in our peerless collection of programming, organized by topics that are culturally/historically relevant or just too much fun to resist. And you haven't really experienced TV until you've seen it on a movie-size screen.



(for young'uns)
Beginning at 12:10 pm Every Weekend.




(for everyone)
Beginning at 2:00 pm Every Weekend.




FREE for Paley Members
Included with General Admission.
Visit Paley Center in NY
Visit Paley Center in LA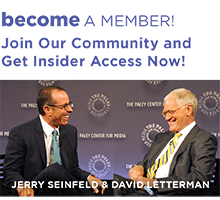 · Members get first ticketing to our public events
Plus:
· Special celebrity events
· Discounts on tickets
· Members-only VIP invites
Annual Membership starts at $75