Viola Davis, Award-Winning Actress, Joins McCann Worldgroup & Paley Center for Media Seminar at 2015 Cannes Lions Festival on June 22nd
Wednesday, May 20, 2015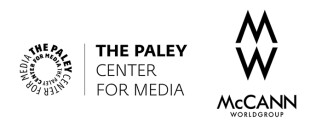 NEW YORK & CANNES, FRANCE (May 20, 2015) – McCann Worldgroup & The Paley Center for Media are very proud to announce that the critically revered film, theater and TV actress Viola Davis will be joining the "Creativity is the Only Way to Survive" seminar they are hosting at the 2015 Cannes Lions International Festival of Creativity on Monday, June 22, 2015 at 1pm. A two-time Tony winner who has also been twice nominated for Academy Awards, Ms. Davis's current role in the new ABC Studios hit show How to Get Away with Murder has already earned her the current top Screen Actors Guild, People's Choice, and NAACP Image Awards.

Ms. Davis will be joining the TV program's Executive Producer Betsy Beers and its Executive Producer and Creator Pete Nowalk for an intimate and candid conversation exploring lessons learned from failure, creativity prevailing against all odds, and the strength of character required to trust one's own creative process in order to succeed artistically in a rapidly evolving—and often judgmental industry. By including three of the TV shows' principals reflecting different perspectives, the panel will be able to cover multiple aspects of the creative process.

Ms. Davis is currently starring as Annalise Keating on the drama How to Get Away with Murder, from ABC Studios and Shondaland, one of the highest-profile new series of the fall 2014 season in the U.S. In 2015, Davis received the Screen Actors Guild Award for "Outstanding Performance by a Female Actor in a Drama Series." The series, which drew 14.24 million viewers during its premiere, is a sexy, suspense-driven legal thriller that centers on ambitious law students and their brilliant and mysterious criminal defense professor (Davis) who becomes entangled in a murder plot. Season 2 will premiere later this fall. Ms. Davis's next film, "Lila & Eve," will be released in July. She is also an Executive Producer.

Rob Reilly, Global Creative Chairman, McCann Worldgroup, who will be introducing the seminar commented, "Creativity isn't just an award show word, it's how we solve really hard problems. For a brand, an institution or a TV show." He added, "Thanks to our great friends at The Paley Center for Media, we are fortunate to bring three extraordinarily talented artists to the stage in a powerful demonstration of why creativity is the only way to survive. Their personal stories will not only inspire us individually but show us that there is no limit to what we can do for our clients' brands when our only option is courageous creativity."

"The Paley Center for Media leads the discussion about the cultural, creative, and social significance of media, and we are thrilled to partner with McCann Worldgroup to present a Cannes Lions seminar with three of the leading champions of creative expression on television," said Maureen J. Reidy, President and CEO of The Paley Center for Media.

Betsy Beers is also the Executive Producer of the hit ABC Studios shows Grey's Anatomy and Scandal. Ms. Beers partnered with Shonda Rhimes and her company Shondaland to develop and produce additional feature film and television projects. In 2014, Beers and Rhimes were honored by the Directors Guild of America with the rarely awarded Diversity Award, for their long record of providing jobs and opportunities to women and minorities.
Previously, Pete Nowalk was a Writer on Scandal, Grey's Anatomy, and Private Practice. In addition to writing for ABC, Nowalk sold a pilot to NBC in 2012. Nowalk also co-wrote The Hollywood Assistants Handbook, published by Workman Books in 2008, based on his own experiences working at various entertainment companies which included Columbia Pictures, Red Wagon Entertainment and the Endeavor Agency.
As her credits attest, Davis is in constant demand for a wide variety of roles. In January 2015, she appeared in Legendary Pictures and director Michael Mann's Blackhat, a contemporary thriller set in the world of computer hacking which also stars Chris Hemsworth and Holt McCallany. She is currently in production on the highly anticipated Suicide Squad which also stars Will Smith, Margot Robbie and Jared Leto.



# # #
About McCann Worldgroup
McCann Worldgroup, part of the Interpublic Group (NYSE: IPG), is a leading global marketing services company with 24,000 employees in more than 100 countries, comprising McCann Erickson (advertising), MRM//McCann (digital marketing/ relationship management), Momentum Worldwide (total brand experience), McCann Health (professional/dtc communications), CRAFT (global adaptation and production), UM (media management), Weber Shandwick (public relations), FutureBrand (consulting/design), ChaseDesign (shopper marketing) and PMK-BNC (entertainment/brand/popular culture).
About The Paley Center for Media
The Paley Center for Media, with locations in New York and Los Angeles, leads the discussion about the cultural, creative, and social significance of television, radio, and emerging platforms for the professional community and media-interested public. Drawing upon its curatorial expertise, an international collection, and close relationships with the leaders of the media community, the Paley Center examines the intersections between media and society. The general public can access the collection and participate in programs that explore and celebrate the creativity, the innovations, the personalities, and the leaders who are shaping media. Through the global programs of its Media Council and International Council, the Paley Center also serves as a neutral setting where media professionals can engage in discussion and debate about the evolving media landscape. Previously known as The Museum of Television & Radio, the Paley Center was founded in 1975 by William S. Paley, a pioneering innovator in the industry. For more information, please visit paleycenter.org.
About The Cannes Lions International Festival of Creativity
The 62nd Cannes Lions International Festival of Creativity will be held 21-27 June 2015, Cannes, France. The International Festival of Creativity, also known as Cannes Lions, is the world's leading celebration of creativity in communications. Founded in 1954, the Festival takes place every June in Cannes, France.

As the most prestigious international annual advertising and communications awards, over 35,500 entries from all over the world are showcased and judged at the Festival. Winning companies receive the highly coveted Lion trophy, a global benchmark of creative excellence, for Film, Print, Outdoor, Interactive, Radio, Design, Product Design, Promo & Activation, Film Craft, Mobile, Branded Entertainment and Integrated advertising, as well as the best Media, Direct, PR, Titanium, Creative Effectiveness, Creative Data and Innovation ideas. The Festival is also the only truly global meeting place for advertisers, advertising and communication professionals. More than 12,000 delegates from 95 countries attend a week-long programme of exhibitions, screenings and talks by worldwide thought leaders. As the networking and learning opportunity of the year, Cannes Lions is the must-attend event for anyone involved in brand communications.