The Paley Center for Media Celebrates
The National Geographic Photo Camp: Crimea

12:00 am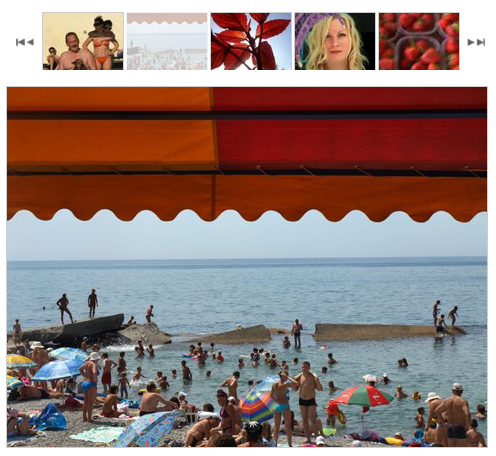 Beach Scene, Crimea
Photograph by Lutfie, Ukraine
View of a beach scene from a seaside vendor
See more student photos.
Watch an interview with National Geographic Photographer Jay Dickman:
Use #photocamp to join the online conversation!
Watch a slide show of the youth campers at the photo camp!
The Paley Center is partnering with Internews to help bring the work and excitement of the National Geographic Photo Camp in Crimea to the world community.
In June 2010, a group of high school students from the Crimean Republic of Ukraine will go to the Crimean coast to learn about and document the Black Sea's importance as a vital economic, cultural, and historical resource to the area with National Geographic's Pulitzer Prize–winning photographer Jay Dickman. Dickman and National Geographic contributing photographer Matt Moyer will lead the students through training on photographic vision, equipment, and technique, and creating a story through photography, while fostering discussion with the students about their photos and experiences. The theme of the camp is "what does water mean to you?" The youth will photograph, edit, and design a portrait of the Black Sea and the Crimean coast, with special attention to the region's natural environment, economic resources, and the students' own connection with water.
The Paley Center for Media will be displaying the photographs from the camp starting in January of 2011.

Paley Overview