Clown Panties and Other Unpleasant Truths: An Evening with "Inside Amy Schumer"
Nov 8, 2014
4:00 PM ET
New York
Join in the conversation with #PaleyLive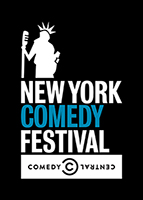 In association with The New York Comedy Festival
Comedy Central's innovative, irreverent program, equal parts provocation and gut-busting hilarity, has confirmed creator and star Amy Schumer's place among the top ranks of contemporary comedy and garnered Emmy and critics' Choice Award nominations. Combining sketches, stand-up segments, and interview segments, Schumer confronts the challenges and contradictions of contemporary womanhood with slashing wit and revolutionary zeal.
TICKETS ON SALE DATES
Paley Supporting and Patron Members: On Sale Now.
Paley General Members: On Sale Thursday, October 2 at noon ET.
General Public: On Sale Friday, October 3 at noon ET.
More New York Comedy Festival events @ Paley Center:
Writers of Late Night with David Letterman 11/7
Broad City 11/9
Amy Schumer
Dan Powell
Kim Caramele
Jessi Klein
Kurt Metzger
Kyle Dunnigan
Christine Nangle
Grace Edwards
Moderator: Jason Zinoman, The New York Times
Get the Paley App to stay connected to all things Paley.