Next Big Thing
Best of Cannes 2019
Jul 22, 2019
6:30 – 8:00 PM
New York
Richard Guest
Global Digital Officer
Executive Vice President, Global Business Director
DDB Worldwide Communications Group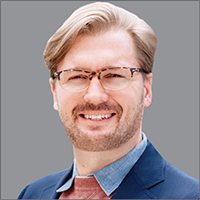 Rich is a digitally native marketer with a passion for great advertising, which he appreciates almost as much as amazing restaurants (#foodie).

He was a key member of the team that developed "Exclusive the Rainbow", Skittles' 2018 digital-first Super Bowl campaign which was recognized as the year's most awarded advertising by The Drum, and "Broadway the Rainbow", Skittles 2019 Super Bowl Campaign. Rich also worked closely with Starcom in ideating, creating, designing, and implementing IAMs innovative programmatic/dynamic creative programs which ADWEEK recognized as a media plan of the year in 2016.

In July of 2018 he was appointed to serve in a dual role as DDB's Global Digital Officer, the agency's equivalent to a chief digital officer, as well as an Executive Vice President, Global Business Director overseeing relationships with AT&T, Mars Inc., and Unilever.

Previously, Rich spent the better part of 18 years working in various roles at Tribal Worldwide, one of DDB's key divisions. Most recently he served as Tribal's North American President, based in New York City, maintaining P&L responsibilities for offices in Dallas, Los Angeles, Montreal, New York City, Philadelphia, Toronto, and Vancouver. Tribal's offices in Dallas and Los Angeles were opened in 2018 after a successful pitch for AT&T's Corporate Social Media assignment, which Rich led.

In his role as Tribal's North American President, he focused his energies growing Tribal's talent base, building culture, and deepening client relationships. During Rich's tenure as President, Tribal Worldwide was named Agency of the Year by the Webby Awards and inducted into the FWA's Hall of Fame.

His experience spans multiple categories and industries including brands such as 3 Musketeers, adidas, Advil, AVEENO, Bailey's, Budweiser, Centrum, Disney Cruise Lines, Eukanuba, Ford, Guinness, H&R Block, Jose Cuervo, McDonald's, Milky Way, Neutrogena, Quaker Oats, Reebok, RoC, Royal Canin, SyFy, and Universal Studios. When working with McDonald's, in 2002, Rich architected McDonald's in-video game product placement strategy (one of the first for any marketer) which saw the brand deeply integrated into titles including The Sims Online, FIFA, and NBA Live.

Rich has also worked at J. Walter Thompson (now WundermanThompson) in Detroit and comScore Networks in Chicago. He has earned an M.B.A from the Kellogg School of Management at Northwestern University as well as a B.A. with Honors from Indiana University Bloomington.

In addition to his responsibilities with DDB, Rich currently serves on Imagine Project Los Angeles' Board of Directors.
Michael Kassan
Chairman & CEO
MediaLink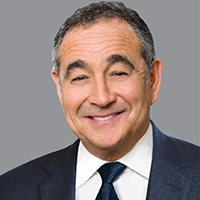 Michael E. Kassan is an internationally recognized business strategist operating at the intersection of the media, advertising, entertainment and technology industries. He is the founder of MediaLink, a leading advisory and business development firm with principal offices in New York, Los Angeles, Chicago and San Francisco. The team of 140+ provide critical counsel in the areas of strategic marketing and brand development, implementation roadmaps, technology solutions for media, media sales and revenue generation, business development, organizational planning and competitive analysis to many of the Fortune 100's biggest global brands.

Previously, Kassan was the President/COO and Vice-Chairman of Initiative Media Worldwide, where he helped grow media billings from $1.5 billion to over $10 billion. Prior to Initiative, he was President and COO of International Video Entertainment (Artisan Entertainment). In 1997, he was named one of the top media executives in America by Advertising Age Magazine.

Kassan is often called upon as a speaker, moderator and commentator to share his insights on the media and advertising industries and the places in which tangible opportunities exist for marketers. He is a regular keynote speaker at the world's major media conferences, including Consumer Electronics Show, Cannes Lions International Festival of Creativity, Mobile World Congress, Advertising Week, Media360, among others.

Kassan has served on the Board of the Hollywood Radio and Television Society, The Paley Center for Media, Ad Council, She Runs It (formerly AWNY), American Advertising Federation, National Board of The Whitney Museum of American Art, iDiverse, the Commission on California State Government Organization and Economy and the Cultural Affairs Commission – City of Los Angeles and has been Chairman of the State Senate Select Committee on the Entertainment Industry. In addition, he is a strong supporter of community and not-for-profit programs, and currently serves as Chair of the UJA-New York Marketing Communications Committee.
Terence Kawaja
Founder and CEO
LUMA Partners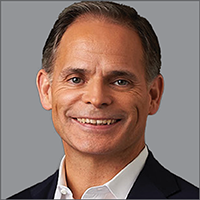 Terence "Terry" Kawaja, is Founder and CEO of LUMA Partners, a strategic advisory firm focused at the intersection of media, marketing and technology where he guides established firms and digital growth companies. He is a seasoned investment banker with more than 20 years' experience and has advised on more than $300 billion in transactions. He is a recognized expert in the Internet and digital media sectors and is an outspoken Digital Evangelist. Hailed as the "Jon Stewart of Investment Bankers," Terry has a reputation for prescient insights and radical candor and leverages this objective credibility for the benefit of clients.
Moderator:
Jonathan Miller
CEO
Integrated Media Company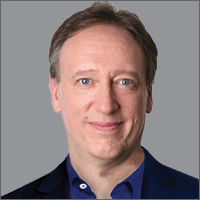 Jonathan Miller is CEO of Integrated Media Company, a digital media company that invests in growth stage companies at the nexus of media and technology. IMC is affiliated with TPG Capital, a premier private equity firm.

Jonathan is an advisor to Advancit Capital with Shari Redstone, Vice Chair of CBS and Viacom. Advancit Capital focuses on early stage venture capital investments. Previously, Jon was Chairman and CEO of the Digital Media Group at NEWS CORP and FOX, Chairman and CEO of AOL, INC., President and CEO of USA Networks Interactive (now IAC) and also held senior positions at MTV Networks and the NBA.

Jon is on the Boards of Akamai Technologies, Inc., AMC Networks Inc., Interpublic Group of Companies, Inc., and J2 Global, Inc. In addition, he serves as a non-profit Director/Trustee for the American Film Institute and Paley Center for Media. Jon has been awarded the Inaugural Pioneer Prize, Producers Guild of America, the Inaugural Vanguard Award, International Emmy Association, the Digital Power Player of the Year, Hollywood Reporter, and the Monaco Media Festival, Interactive Pioneer Award.
Media Council Members can view the live stream of this event at 7:00 pm ET on Monday, July 22.
---
This event is exclusive to Media Council Members and other invited guests. To find out more about Media Council Membership, contact mediacouncil@paleycenter.org
Media Council
Featuring candid conversations with the best minds in the industry, the Paley Media Council offers events covering the full spectrum of media businesses for an exclusive membership audience.
International Council Summit
Co-chaired by Frank A. Bennack, Jr. and Henry A. Kissinger, this is an invitation-only membership community comprised of the world's most important entertainment, media, and technology executives.