Paley Dialogue
A Conversation with Henry A. Kissinger and Richard Haass, Moderated by Frank A. Bennack, Jr.
The Paley Dialogue program with Henry A. Kissinger, Frank A. Bennack, Jr., and Richard Haass, originally scheduled for Monday, June 13 has been postponed, but stay tuned for a new date in the very near future. We look forward to seeing you in-person soon.
The Paley Center invites you to join Dr. Henry Kissinger and Chairman Frank A. Bennack, Jr. for a timely conversation about Russia's invasion of Ukraine, and the implications this conflict poses for the current world order.
As this is the first war truly fought leveraging all the tools of the modern media landscape, it is particularly relevant for leaders in the media industry to hear Dr. Kissinger's insights into how our the new levels of interconnectivity impact the way global events play out—from cybercrime to censorship and beyond.
Participating Via Zoom:
Henry A. Kissinger
56th United States Secretary of State
Chairman, Kissinger Associates


In Person:
Richard Haass
President
Council on Foreign Relations


Moderator:
Frank A. Bennack, Jr.
Executive Vice Chairman and Former CEO, Hearst
Chairman, The Paley Center for Media
Ticket Info
This event is exclusive to Media Council Members and other invited guests. A link to RSVP to this Paley Dialogue event will be sent to Paley Media Council Members. To find out more about Media Council Membership, contact mediacouncil@paleycenter.org.
Connect on Social
Henry A. Kissinger
56th United States Secretary of State
Chairman, Kissinger Associates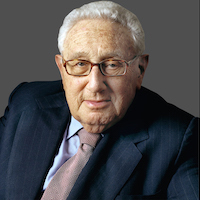 Henry Alfred Kissinger was sworn in on September 22, 1973, as the 56th Secretary of State, a position he held until January 20, 1977. He also served as Assistant to the President for National Security Affairs from January 20, 1969, until November 3, 1975. In July 1983 he was appointed by President Reagan to chair the National Bipartisan Commission on Central America until it ceased operation in January 1985, and from 1984-1990 he served as a member of the President's Foreign Intelligence Advisory Board. From 1986-1988 he was a member of the Commission on Integrated Long-Term Strategy of the National Security Council and Defense Department. He served as a member of the Defense Policy Board from 2001-2020.
At present, Dr. Kissinger is Chairman of Kissinger Associates, Inc., an international consulting firm. He is also a member of the International Council of J.P. Morgan Chase & Co.; a Counselor to and Trustee of the Center for Strategic and International Studies; an Honorary Governor of the Foreign Policy Association; and an Honor Member of the International Olympic Committee. Among his other activities, Dr. Kissinger served as a member of the Board of Directors of ContiGroup Companies, Inc. from 1988-2014 and remains an Advisor to the Board, a position he also holds at American Express Company since 2005, after serving on the Board from 1984. He is also a Trustee Emeritus of the Metropolitan Museum of Art; a Director Emeritus of Freeport-McMoRan Copper and Gold Inc.; and a Director of the International Rescue Committee.
Among the awards Dr. Kissinger has received have been a Bronze Star from the U.S. Army in 1945; the Nobel Peace Prize in 1973; the Presidential Medal of Freedom (the nation's highest civilian award) in 1977; and the Medal of Liberty (given one time to ten foreign-born American leaders) in 1986.
Dr. Kissinger was born in Fuerth, Germany, came to the United States in 1938, and was naturalized a United States citizen in 1943. He served in the Army from February 1943 to July 1946. He graduated summa cum laude from Harvard College in 1950 and received M.A. and Ph.D. degrees from Harvard University in 1952 and 1954.
From 1954 until 1969 he was a member of the faculty of Harvard University, in both the Department of Government and the Center for International Affairs. He was Director of the Harvard International Seminar from 1952 to 1969.
Dr. Kissinger is the author of:
A World Restored: Castlereagh, Metternich and the Restoration of Peace, 1812-1822 (1957);
Nuclear Weapons and Foreign Policy (1957);
The Necessity for Choice: Prospects of American Foreign Policy (1961);
The Troubled Partnership: A Reappraisal of the Atlantic Alliance (1965);
Problems of National Strategy: A Book of Readings (ed.) (1965);
American Foreign Policy, Three Essays (1969);
White House Years (1979);
For the Record: Selected Statements, 1977-1980 (1981);
Years of Upheaval (1982);
Observations: Selected Speeches and Essays, 1982-1984 (1985);
Diplomacy (1994);
Years of Renewal (1999);
Does America Need a Foreign Policy?: Toward a Diplomacy for the 21st Century (2001);
Ending the Vietnam War: A History of America's Involvement in and Extrication from the Vietnam War (2003);
Crisis: The Anatomy of Two Major Foreign Policy Crises (2003);
On China (May 2011); and
World Order (September 2014).
He has also published numerous articles on United States foreign policy, international affairs, and diplomatic history. His columns appear in leading U.S. and international newspapers.
Dr. Kissinger is married to the former Nancy Maginnes and is the father of two children by a previous marriage.
Richard Haass
President, Council on Foreign Relations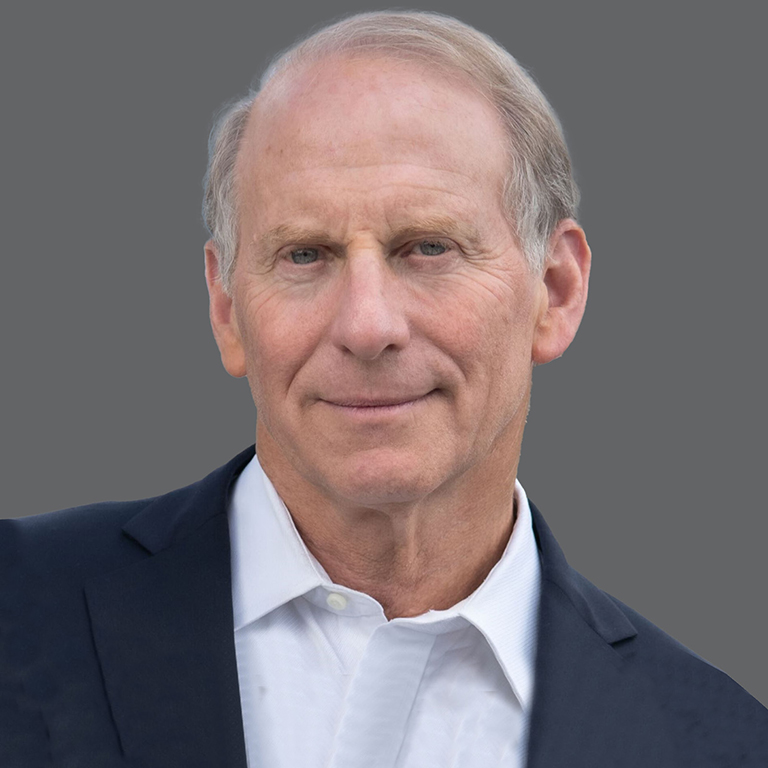 Dr. Richard Haass is a veteran diplomat, a prominent voice on American foreign policy, and an established leader of nonprofit institutions. He is in his nineteenth year as president of the Council on Foreign Relations, an independent, nonpartisan membership organization, think tank, publisher, and educational institution dedicated to being a resource to help people better understand the world and the foreign policy choices facing the United States and other countries.
In 2013, he served as the chair of the multiparty negotiations in Northern Ireland that provided the foundation for the 2014 Stormont House Agreement. For his efforts to promote peace and conflict resolution, he received the 2013 Tipperary International Peace Award.
From January 2001 to June 2003, Dr. Haass was director of policy planning for the Department of State, where he directed the policy planning staff and was a principal advisor to Secretary of State Colin Powell. Confirmed by the U.S. Senate to hold the rank of ambassador, Dr. Haass also served as U.S. coordinator for policy toward the future of Afghanistan and U.S. envoy to the Northern Ireland peace process.
Dr. Haass has extensive additional government experience. From 1989 to 1993, he was special assistant to President George H.W. Bush and senior director for Near East and South Asian affairs on the staff of the National Security Council. In 1991, Dr. Haass was awarded the Presidential Citizens Medal for his contributions to the development and articulation of U.S. policy during Operations Desert Shield and Desert Storm. Previously, he served in the Departments of State (1981–1985) and Defense (1979–1980), and was a legislative aide in the U.S. Senate.
A Rhodes Scholar, Dr. Haass holds a bachelor's degree from Oberlin College and master's and doctorate of philosophy degrees from Oxford University. He has also received numerous honorary degrees and was a member of the faculty of Harvard University's Kennedy School of Government and Hamilton College.
Dr. Haass is the author or editor of fourteen books on American foreign policy and one book on management. His latest book is The World: A Brief Introduction, published by Penguin Press.
Dr. Haass was born in Brooklyn, New York, and lives in New York City.
Affiliations:
Member, Board of Directors, Lazard
Member, Advisory Board, Cyrus Capital Partners
Member, Investment Committee, Safra Foundation
Consultant: Dataminr, Interos.ai, and percipient.ai
Frank A. Bennack, Jr.
Executive Vice Chairman and Former CEO, Hearst
Chairman, The Paley Center for Media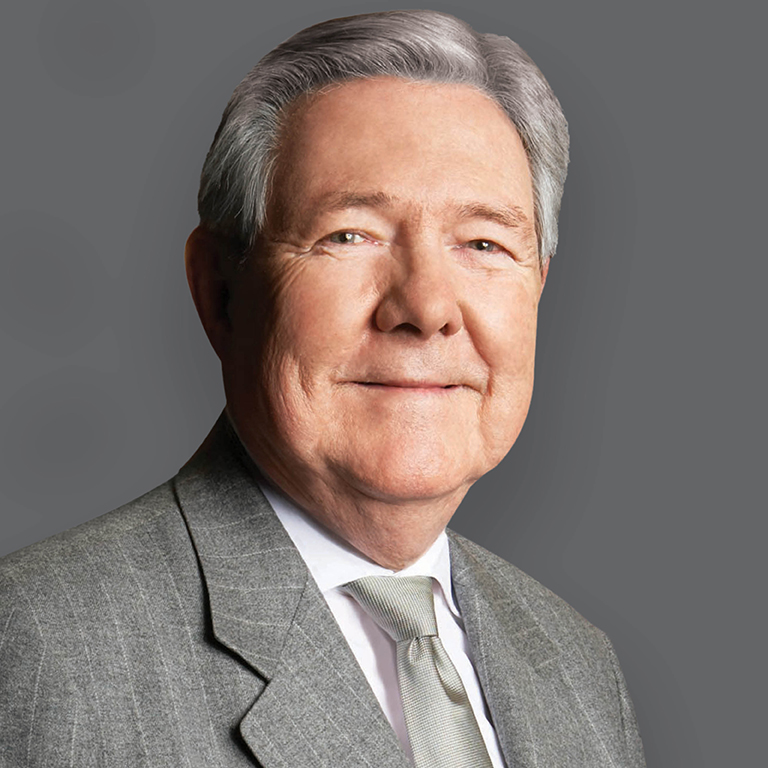 Frank A. Bennack Jr. is executive vice chairman of Hearst, one of the nation's largest private companies engaged in a broad range of publishing, broadcasting, cable networking and diversified media and information activities. He is also chairman of the company's executive committee, a director of Hearst and a trustee of the Hearst Family Trust, established under the will of William Randolph Hearst. In addition, he sits on a number of corporate committees and the Hearst Foundations board, where he has served for more than 25 years.
Bennack served as Hearst's CEO for more than 28 years. He directed the company through an unprecedented period of growth from when he began his first tenure as CEO in 1979 through June 2013, when he stepped down—increasing revenues 14 times and growing earnings more than 30 times, through investments, acquisitions and startups. Today, Hearst comprises some 360-plus businesses and 20,000 employees.
Under his leadership, the company launched three leading cable networks with its partner ABC (now the Walt Disney Company), A&E, HISTORY and Lifetime and invested in the ESPN family of networks, now in 190 countries and territories. On Bennack's watch, Hearst marched toward diversification and global expansion, including its nearly $1 billion acquisition in 2011 of Lagardère's 100 international titles outside of France, its purchase of healthcare information leader MCG and ownership of global ratings agency Fitch Group. Bennack was also instrumental in the decision to create what today is Hearst Television,Inc., one of the nation's largest non-network-owned television station groups, which operates 33 television stations. During his tenure, Hearst launched such magazines as Country Living, Food Network Magazine, HGTV Magazine, Marie Claire and O, The Oprah Magazine.
Bennack's operating talent and ability to envision and oversee transformation extend beyond his role at Hearst. His influence on corporate boards of directors—many lasting decades—has impacted the worlds of finance, at J.P. Morgan Chase and its predecessor companies Chemical Bank, Manufacturers Hanover and Chase; retail, as an outside director of Allied Stores, which became the modern-day Federated/Macy's Inc. and was the parent company of Brooks Brothers, Jordan Marsh, Stern's and Le Bon Marché; and pharmaceuticals, as a director of Wyeth, formerly American Home Products, which was acquired by Pfizer in 2009.
Bennack is currently a director of Ralph Lauren Corporation. He is chairman of Hearst Magazines UK, a wholly owned subsidiary of Hearst. Bennack is also a governor and chairman of NewYork-Presbyterian Hospital and its Healthcare System, a managing director of the Metropolitan Opera of New York, chairman emeritus of Lincoln Center for the Performing Arts and chairman of the Paley Center for Media (formerly the Museum of Television & Radio). He was the 1992–93 chairman of the Newspaper Association of America (formerly the American Newspaper Publishers Association).
Paley Media Council
Featuring candid conversations with the best minds in the industry, the Paley Media Council offers events covering the full spectrum of media businesses for an exclusive membership audience.
Paley International Council Summit
Co-chaired by Frank A. Bennack, Jr. and Henry A. Kissinger, this is an invitation-only membership community comprised of the world's most important entertainment, media, and technology executives.