PALEY DIALOGUE
Powerhouse Strategies for Spanish Language Media: A Conversation with Cris Abrego & Special Guests
May 23, 2018
6:15 – 8:00 PM
Los Angeles
The innovative Chairman of Endemol Shine Americas and CEO, Endemol Shine North America is joined by acclaimed filmmaker and TV producer Jessy Terrero, MasterChef winner and MasterChef Latino judge Claudia Sandoval, and Flavio Morales, Executive Vice President, Endemol Shine Latino, U.S. Initiatives, for a compelling conversation about the global content creator's fast-growing Spanish language division.
Endemol Shine North America is part of Endemol Shine Group, the studio behind some of the most prominent hit television formats and series in the world including Big Brother and MasterChef.
The studio, which recently joined forces with Mexico City–based production company Boomdog to form Endemol Shine Boomdog, is delivering world-class content and compelling storytelling to multiple platforms in the U.S. and across the globe including Telemundo, Netflix, Univision, and Azteca.
Cris Abrego
Chairman, Endemol Shine Americas
CEO, Endemol Shine North America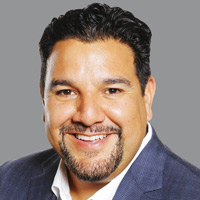 Cris Abrego was named CEO, Endemol Shine North America and Chairman, Endemol Shine Americas, in November 2016.

Abrego oversees both the North American and Latin American divisions of Endemol Shine Group, the global independent content creator, producer and distributor, with a diverse portfolio of companies that are behind some of the most prominent hit television formats and series in the world.

He originally joined Endemol Shine North America in October 2014, as Co-CEO and added oversight of the company's Latin American operations in January 2016, as Co-Chairman, Endemol Shine Americas.

The former co-founder and chief executive of Endemol Shine-owned 51 Minds Entertainment, Abrego is one of the leading creators and producers of reality television in the U.S., recognized globally for pioneering a new genre of unscripted programming with the breakout celeb-reality series "The Surreal Life."

Abrego oversees all of Endemol Shine North America's programming, including hits such as "Big Brother" (CBS), "MasterChef" (FOX), "Fear Factor" (MTV), "The Real Housewives of Atlanta," "Below Deck" (Bravo), "MasterChef Latino" (Telemundo), "Mira Quién Baila" (Univision) "Ink Master" (Paramount Network) and "Best.Cover.Ever." (YouTube), as well as the upcoming return of "Trading Spaces" (TLC). Endemol Shine North America is also home to a portfolio of industry-leading subsidiary production companies including Authentic Entertainment, Truly Original and 51 Minds Entertainment.

Additionally, Abrego has oversight of Endemol Shine Latino, which oversees all Spanish-language sales and development in both the U.S. and Mexico, as well as all Spanish and Portuguese-language operations across Latin America. Abrego recently led the launch of Endemol Shine Boomdog, the division's new studio producing original content for both the U.S. Hispanic and Mexican markets.

Abrego, who sold 51 Minds Entertainment to Endemol in 2008, helped create the celeb-reality genre with the 2003 launch of "The Surreal Life" on The WB Network. He followed the success of "The Surreal Life" with a string of celeb-reality series for VH-1, including "Flavor of Love," "Rock of Love with Bret Michaels" and numerous other series. At its height, 51 Minds Entertainment was producing more than 150 hours of programming a year for VH1 alone.

Abrego began his career at Bunim/Murray, where he worked in production on "The Real World" and "Road Rules." He grew up in El Monte, California and has a degree from Cal State University Fullerton, where he was a wrestler. He resides in Los Angeles, California with his wife and three children. Abrego recently released his first book, "Make It Reality: Create Your Opportunity, Own Your Success."


Flavio Morales
Executive Vice President, Endemol Shine Latino, U.S. Initiatives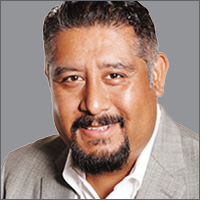 Flavio Morales has served as Executive Vice President, Endemol Shine Latino, U.S. Initiatives, since November 2015.
Morales, an experienced programming executive and producer, develops unscripted, scripted and digital content aimed at the U.S. Hispanic/English-speaking marketplace.
Endemol Shine Latino oversees all of the company's Spanish-language sales and development in both the U.S. and Mexico, as well as all Spanish and Portuguese-language operations across Latin America. Last year, the division launched new content studio Endemol Shine Boomdog, focused on producing both scripted and unscripted Spanish-language programming in the U.S. and Mexico.
Prior to joining Endemol Shine Latino, Morales was EVP at BIG VIDA Entertainment, where he oversaw production of the NCLR ALMA Awards, along with executive producer Eva Longoria and he produced the Gerardo Ortiz concert film Como Un Sueno.
Previously, Morales was a top programming executive at NBCUniversal's Telemundo's cable network mun2 (now NBCUniverso), where he spent nearly a decade developing the network's bilingual/millennial programming mix of series including hits like I Love Jenni, Fugitivos de la Ley, and Larrymania. While at mun2, Morales helped lead the network to the top of the U.S. Hispanic cable network ratings, ending Galavision's 30-year run.
In 2008, Morales was honored with a prestigious NAMIC Vision Award, which celebrates and recognizes the cable industry's commitment to quality and diversity, and in 2009, he was selected as one of Multichannel News' 40 Under 40 visionaries.
Morales, a Los Angeles native, began creating programming for bicultural Latinos in high school when he formed ILLEGAL Interns, a public access show in East LA, which showcased music, film, poetry, comedy and political activism. The show received critical acclaim and its programming was displayed at The Geffen Museum of Modern Art.
Morales currently lives in South Pasadena with his wife Laura and kids Elias and Alexa.


Claudia Sandoval
MasterChef Latino Judge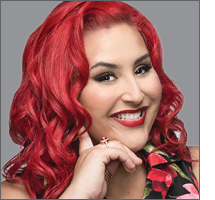 Chef Claudia Sandoval, winner of the sixth season of MasterChef U.S., now joins the first season of MasterChef Latino, a #1 Hit TV cooking competition on Telemundo.
The show airs with closed Captioning every Sunday 8/7c only on Telemundo. Born and raised in San Diego, California, to a family originally from Mazatlán, Sinaloa, Chef Claudia grew up with her mother and grandmother, who taught her how to cook since she was a little girl.
After winning the coveted title of MasterChef, she began a successful culinary consulting and catering company under the name "Claudia's Cocina," in addition to working with important brands like Coca-Cola, Kellogg's, T-Mobile, and Tajín; Chef Claudia then published her bestselling cookbook "Claudia's Cocina: A Taste of Mexico" in 2016.
Her culinary style is a modern take on Mexican coastal cuisine.
With a passion for all things Philanthropic, Ms. Sandoval continues to find ways to give back to the community she lives in. Ms. Sandoval has supported and been a board member of various non-profit organizations. She continues to form strong affiliations with organizations like MANA de San Diego, the American Cancer Society, Feeding America, the Berry Berry Good Foundation, Just In Time for Foster Youth, Center for Community Solutions, Mama's Kitchen, and Veteran's for Peace.
Chef Claudia currently lives with her 12-year-old daughter in the city of San Diego and enjoys weekends at the ranch with her parents.


Jessy Terrero
Award-Winning Producer/Director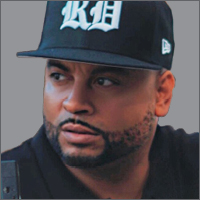 Jessy Terrero is an established director and producer, with over 20 years of experience in music videos, commercials, TV and feature films.
Earlier this year, Terrero signed an overall development deal with Endemol Shine Boomdog, Endemol Shine North America's new Spanish-language production studio producing original content for both the U.S. Hispanic and Latin American markets. Terrero and his production company Cinema Giants, are developing both original scripted and unscripted content with Endemol Shine.
Terrero is currently serving as executive producer/showrunner and director on Endemol Shine Boomdog's upcoming drama series, "Nicky Jam: El Ganador," which will debut on both Telemundo and Netflix in 2018. Terrero and Endemol Shine are also developing a ground-breaking documentary series on Reggaeton entitled, "Under."
Terrero is one of the most sought-after music video directors in the U.S. and Latin markets. His inventive music videos have been nominated on numerous occasions throughout the years at both the MTV Video Music Awards and the Billboard Music Awards. Terrero's work takes inspiration from his native Latin heritage and combines that perspective with what he learned from working in the general market. Terrero's style has been described as a hybrid of American visuals blended with Latin sensibility.
Terrero's music videos have garnered over 2 billion views in 2016 alone. His most recent directorial work includes the music video for "El Amante," Nicky Jam's first single off his new album El Fenix and "Vente Pa'Ca" for Ricky Martin and Maluma, as well as other top Latin and world renown artists such as Jennifer Lopez, Enrique Iglesias, Farruko and Prince Royce.
Terrero has enjoyed a great deal of success at the box office as well, his most recent film was "Freelancers," (LionsGate) which starred Robert De Niro, Forest Whittaker and Curtis "50 Cent" Jackson.
In 2012, Terrero joined a group of partners to launch the Google-financed YouTube channel, 123UnoDosTres, catering to young Latinos. Through his production company, Terrero Digital, he acts as the creative director of the channel, in addition to supervising its production.
As a commercial director, Terrero has worked closely with brands like Pepsi, helping to create commercials and content that speaks to their audiences. Whether it's a Kohl's commercial with Jennifer Lopez or a Reebok spot for NBA superstar John Wall, Terrero's creative style always shines through and compliments his brand partners.


Moderator:
Veronica Villafañe
Emmy-Winning Journalist and Forbes Contributor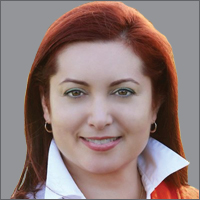 Veronica Villafañe is an Emmy award-winning journalist, who has worked as an on-air reporter in Spanish and English-language television news. She has worked for Univision, Telemundo, CNN en Español and Los Angeles Fox and UPN stations before diving into a convergence model at the San Jose Mercury News and moving into digital news management.
A freelance writer, editor and producer, she is currently a regular contributor to Forbes and AARP en Español, among other publications.
Her experience includes positions as West Coast Web Editor for impreMedia, the parent company of La Opinión newspaper, and Managing Editor of Intersections South LA, a USC-funded community news website. She was also a columnist for Poder Hispanic magazine for many years.
She was President of the National Association of Hispanic Journalists from 2004 to 2006. A lifetime member of the organization, she was on the board of NAHJ from 2000 to 2007. She has also served on the board of RTNDA and was an Advisory Board Member of Newswatch.
She founded Media Moves in June of 2007 to address the lack of news coverage about Hispanic media and Latinos working in the media. The news site highlights moves and accomplishments of Latinos in the media and news about the industry.
Media Council Members can live stream this event at 7:00 pm PT on Wednesday, May 23.
---
This event is exclusive to Media Council Members and other invited guests. To find out more about Media Council Membership, contact mediacouncil@paleycenter.org
Media Council
Featuring candid conversations with the best minds in the industry, the Paley Media Council offers events covering the full spectrum of media businesses for an exclusive membership audience.
International Council Summit
Co-chaired by Frank A. Bennack, Jr. and Henry A. Kissinger, this is an invitation-only membership community comprised of the world's most important entertainment, media, and technology executives.