PALEY DIALOGUE
The New World of Distribution: A Conversation with Brian Angiolet
Dec 4, 2018
7:30 – 9:00 AM
New York
Brian Angiolet
Senior Vice President, Corporate Strategy
Verizon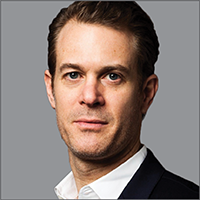 Brian Angiolet serves as Senior Vice President, Corporate Strategy for Verizon and is responsible for strategic initiatives across Verizon's multiple business units, specifically focusing on new market opportunities and the development of the 5G ecosystem. In this role, he leads Verizon's business development and external partnership efforts.
Most recently, Brian served as Chief Content Officer where he was responsible for building, scaling and transforming Verizon's content position across the traditional and emerging media portfolio: FiOS, Verizon Wireless and OATH. He most notably drove several high profile deals across the Sports landscape with the NFL and NBA, Digital entertainment, and industry shifting agreements in Cable.

Brian has advanced through numerous leadership positions with the company, spanning across Advertising, Media and Tech having run Verizon Wireless' Brand, Advertising and Media buying;Product Development and Innovation; and other large scale General Management and Operational roles.

He began his career at J. Walter Thompson Advertising and holds a Bachelors degree in Advertising Communications from the University of Texas at Austin. He currently serves on the Board of Verizon Hearst Media Partners and Complex as well as the Paley Center Board of Governors.
Moderator:
Fred Graver
SVP, Original Digital and Emerging Platform Content
Discovery Communications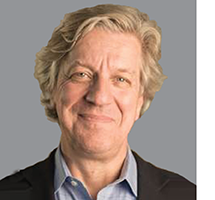 Fred Graver is currently the SVP of Original Digital / Emerging Platform content at Discovery Communications. Before that, he worked as the Head of TV at Twitter, where he worked with networks, producers and talent around the world to create new and innovative ways to put TV and the Internet together. Fred's career spans comedy writing and producing (Late Night With David Letterman, Cheers, In Living Color, Jon Stewart), interactive producing (The MY Vh1 Awards, ZoogDisney), and creating shows that span the web and television (Best Week Ever). He has 7 Emmy Nominations (including one for the post-9/11 "Concert for New York City") and 4 Emmys, as well as a NAACP award and 2 Webbys.
Media Council Members can livestream this event at 8:00 am EST on Tuesday, December 4.
---
This event is exclusive to Media Council Members and other invited guests. To find out more about Media Council Membership, contact mediacouncil@paleycenter.org
Media Council
Featuring candid conversations with the best minds in the industry, the Paley Media Council offers events covering the full spectrum of media businesses for an exclusive membership audience.
International Council Summit
Co-chaired by Frank A. Bennack, Jr. and Henry A. Kissinger, this is an invitation-only membership community comprised of the world's most important entertainment, media, and technology executives.