Next Big Thing
Best of Cannes 2018
Jul 18, 2018
6:30 – 8:00 PM
New York
Couldn't make it to Cannes? The Paley Media Council 2018 Review will highlight the best-of-the-best, with fresh perspectives from an array of experts, including some of the most influential media visionaries, including Rob Reilly, Global Creative Chairman, McCann Worldgroup; Michael Kassan, Chairman and CEO, MediaLink; Jonathan Miller, CEO, Integrated Media Company; and Shelley Zalis, CEO, The Female Quotient.

Since its first outing in 1954, the Cannes Lions International Festival of Creativity has been bringing the advertising, marketing and communications industry together at its one-of-a-kind event to learn, network and celebrate. The Festival in June marks the culmination and start of the creative year, a time for the Cannes Lions global community—made up of the world's most inventive, talented and creative people—to set the agenda for the year ahead.



Rob Reilly
Global Creative Chairman, McCann Worldgroup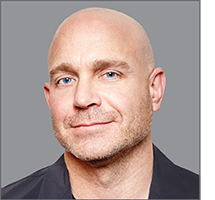 As Global Creative Chairman for McCann Worldgroup, Rob is responsible for creative oversight of the McCann brand globally as well as for developing multiplatform approaches by leveraging McCann Worldgroup's broad capabilities and communications resources.

Named in 2016 to Advertising Age's "Creativity 50" list of "The Most Creative People of the Year," Rob has led the global creative resurgence at McCann that has elevated its position in both the Advertising Age 2016-2018 Annual A-List of agencies and the 2018 Gunn Report ranking based on major creative awards won. The agency's creative work has been among the most celebrated both in the industry and in the culture at large, including State Street Global Advisors' "Fearless Girl" statue on Wall Street and Lockheed Martin's virtual reality "Field Trip to Mars" bus trip experience for schoolchildren.

McCann's recent creative achievements included having the most awarded campaign globally both in 2017 and 2016 at Cannes Lions, as well as being named North American Agency of the Year at Cannes Lions. McCann was also recognised as "Network of the Year" at multiple awards shows, including in 2017 and 2018 at the Andys, 2017 ADC shows, and in 2016 at the London International Awards, the Golden Drum, FIAP, El Sol, El Ojo, Cresta and Midas, as well as being named "Agency of the Year" by Shoot Magazine.

Rob joined McCann Worldgroup in 2014 from Crispin Porter + Bogusky, where he served as Partner/Worldwide Chief Creative Officer. He joined CP+B in 2002 as a copywriter, creating some of the most talked-about campaigns in history. In his role as Co-Chief Creative Officer, he was credited by Ad Age with helping to lead CP+B to become the publication's "Agency of the Decade" in the '00s.
Michael Kassan
Chairman and CEO, MediaLink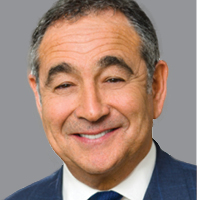 Michael E. Kassan is an internationally recognized business strategist operating at the intersection of the media, advertising, entertainment and technology industries. He is the founder of MediaLink, a leading advisory and business development firm with principal offices in New York, Los Angeles, Chicago and San Francisco. The team of 140+ provide critical counsel in the areas of strategic marketing and brand development, implementation roadmaps, technology solutions for media, media sales and revenue generation, business development, organizational planning and competitive analysis to many of the Fortune 100's biggest global brands.

Previously, Kassan was the President/COO and Vice-Chairman of Initiative Media Worldwide, where he helped grow media billings from $1.5 billion to over $10 billion. Prior to Initiative, he was President and COO of International Video Entertainment (Artisan Entertainment). In 1997, he was named one of the top media executives in America by Advertising Age Magazine.

Kassan is often called upon as a speaker, moderator and commentator to share his insights on the media and advertising industries and the places in which tangible opportunities exist for marketers. He is a regular keynote speaker at the world's major media conferences, including Consumer Electronics Show, Cannes Lions International Festival of Creativity, Mobile World Congress, Advertising Week, Media360, among others.

Kassan has served on the Board of the Hollywood Radio and Television Society, The Paley Center for Media, Ad Council, She Runs It (formerly AWNY), American Advertising Federation, National Board of The Whitney Museum of American Art, iDiverse, the Commission on California State Government Organization and Economy and the Cultural Affairs Commission – City of Los Angeles and has been Chairman of the State Senate Select Committee on the Entertainment Industry. In addition, he is a strong supporter of community and not-for-profit programs, and currently serves as Chair of the UJA-New York Marketing Communications Committee.

Jonathan Miller
CEO, Integrated Media Company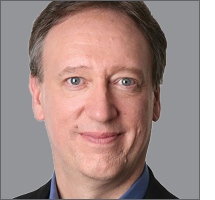 Jonathan Miller is CEO of Integrated Media Company, a digital media company that invests in growth stage companies at the nexus of media and technology. IMC is affiliated with TPG Capital, a premier private equity firm.

Jonathan is an advisor to Advancit Capital with Shari Redstone, Vice Chair of CBS and Viacom. Advancit Capital focuses on early stage venture capital investments. Previously, Jon was Chairman and CEO of the Digital Media Group at NEWS CORP and FOX, Chairman and CEO of AOL, INC., President and CEO of USA Networks Interactive (now IAC) and also held senior positions at MTV Networks and the NBA.

Jon is on the Boards of Akamai Technologies, Inc., AMC Networks Inc., Interpublic Group of Companies, Inc., and J2 Global, Inc. In addition, he serves as a non-profit Director/Trustee for the American Film Institute and Paley Center for Media. Jon has been awarded the Inaugural Pioneer Prize, Producers Guild of America, the Inaugural Vanguard Award, International Emmy Association, the Digital Power Player of the Year, Hollywood Reporter, and the Monaco Media Festival, Interactive Pioneer Award.
Shelley Zalis
CEO, The Female Quotient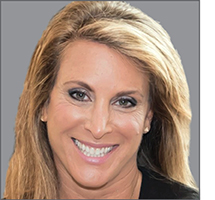 Shelley Zalis is an internationally-renowned thought leader for advancing equality in the workplace. As the first female chief executive of a company ranked in the research industry's top 25, she changed the game, helped elevate feminine strengths in the workplace, and has devoted herself to becoming a mentor and role model to women and leaders in her industry.
Today, as CEO of The Female Quotient, Zalis is advancing gender equality across industries with the Girls' Lounge: a pop-up experience at conferences across the globe, such as The World Economic Forum, Cannes Lions and the Consumer Electronics Show, as well as within companies. She is also leading initiatives within corporations by activating solutions for change with The Female Quotient's Equality Bootcamps.
Zalis is an admired speaker and member of the Washington Speakers Bureau, as well as a skilled moderator who has interviewed influencers such as Katie Couric, Halle Berry, Gwyneth Paltrow, Sheryl Sandberg, Arianna Huffington and others on topics related to equality and leadership. Zalis authors a Forbes column that provides inspiration and advice for women looking to rise up into leadership positions from the "messy middle" of middle management. She is the co-founder of #SeeHer, a movement led by the Association of National Advertisers (ANA) to increase the percentage of accurate portrayals of women and girls in advertising and media. Zalis is also on the Board of Directors for MAKERS.
A firm believer in giving back with generosity, Zalis is building her legacy around tapping into the power of collaboration to transform workplace culture so that all people feel like they belong.
Media Council Members can live stream this event at 7:00 pm ET on Wednesday, July 18.
---
This event is exclusive to Media Council Members and other invited guests. To find out more about Media Council Membership, contact mediacouncil@paleycenter.org
Media Council
Featuring candid conversations with the best minds in the industry, the Paley Media Council offers events covering the full spectrum of media businesses for an exclusive membership audience.
International Council Summit
Co-chaired by Frank A. Bennack, Jr. and Henry A. Kissinger, this is an invitation-only membership community comprised of the world's most important entertainment, media, and technology executives.