Best of CES 2018
Jan 18, 2018
6:30 – 9:00 PM
New York
Take a look back by checking out event photos.
What happens in Vegas . . . comes to New York. Join the Paley Media Council as we welcome a panel of leading tech experts and visionaries, who walked the floor of the world's biggest technology show, to hear about the newest trends and most exciting products coming out of CES 2018. Demonstrations of some of the coolest gadgets and innovations will follow the discussion, featuring the best of what CES 2018 had to offer.
Demo Panel Moderator: Dan Ackerman, CNET

Demos:
Osso VR
ThirdEye Gen
Amazon
Disney Interactive/Lenovo
Vuzix AR
Nuheara
Epson

And MORE!
Jon Miller
Partner, Advancit Capital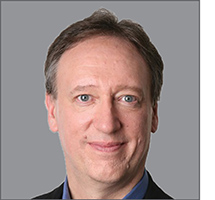 Jonathan Miller is a partner at Advancit Capital and Chairman of Indigenous Media. He was the chief digital officer and chairman and CEO, Digital Media Group for News Corporation, a role in which he drove the company's overall digital strategy in conjunction with various operational heads, while also directly overseeing all of News Corp.'s standalone digital businesses.
He also acted as News Corp.'s principal executive for Hulu. Previously, Jon was chairman and CEO of AOL, where he led the company to a record annual profit growth of 21 percent, and increased online advertising growth-the centerpiece of its new business model-by 46 percent in 2006. Jon was a founding partner of Velocity Interactive Group, an investment firm focusing on digital media and the consumer Internet space. He is a cofounder of Fuel Media Commerce, which focused on early stage investments.
Jon is on the board of Trip Advisor (audit), Shutterstock (nominating and governance), Open X (chair), and Houghton Mifflin Harcourt. In addition, he serves as a nonprofit director/trustee for the American Film Institute, BBC Global News, International Emmy Association, Independent Film Project, and The Paley Center for Media.

Shelly Palmer
President & CEO, The Palmer Group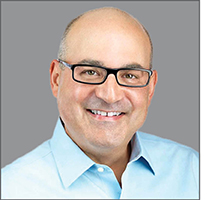 Named one of LinkedIn's Top 10 Voices in Technology, Shelly Palmer is CEO of The Palmer Group, a strategic advisory, technology solutions and business development practice focused at the nexus of media and marketing with a special emphasis on machine learning and data-driven decision-making. He is a trusted strategic advisor to the C-Suite of leading digital media, content, broadcasting and technology firms and a key driver of market, technology and strategic direction, as well as acquisition strategies, for his clients.

On-Air: Palmer is well known as Fox 5 New York's on-air tech expert and for his work on the Emmy-nominated television show, Shelly Palmer Digital Living. He is also a regular technology commentator for CNBC, MSNBC, CNN, and Fox Business News.

Technologist/Inventor: He is the patented inventor of the underlying technology for Enhanced Television used by programs such as ABC's Who Wants to Be a Millionaire and ESPN's Monday Night Football and response-based advertising systems.

Creative: An award-winning composer, producer, writer and director, Palmer has worked with hundreds of brands, agencies, broadcasters, publishers and tech platforms on advertising and marketing campaigns such as, Meow Mix, Burger King and The City of Las Vegas.

Subject Matter Expert: Palmer is a popular speaker and moderator at technology and media conferences hosted by industry organizations, like: The Consumer Electronics Show (CES), The National Association of Broadcasters Convention (NAB), PromaxBDA, The National Association of Television Program Executives (NATPE), CTIA – The Wireless Association, and other major trade events. He is a guest lecturer at the MIT Media Lab, Stern Graduate Business School at NYU, The Columbia Institute for Tele-Information (CITI) at Columbia University, Tsinghua University, Rutgers Business School and other top tier colleges and universities.

Emmy Awards: Palmer is a past president of the National Academy of Television Arts & Sciences, the organization that bestows the coveted Emmy Award and the creator of the Advanced Media Emmy Awards held annually at International CES.

Author: Palmer is the author of Television Disrupted: The Transition from Network to Networked TV (Focal Press 2006; 2nd Edition, York House Press, 2008) the seminal book about the technological, economic, and sociological forces that are changing everything, Overcoming The Digital Divide: How to use Social Media and Digital Tools to Reinvent Yourself and Your Career (York House Press, 2011), Digital Wisdom: Thought Leadership for a Connected World (York House Press, 2013) and Data-Driven Thinking: A collection of essays on data-driven decision making.(Digital Living Press, 2016)

Joanna Stern
Personal Technology Columnist, The Wall Street Journal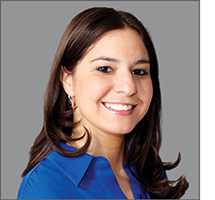 Joanna Stern has spent the better part of the past decade on the gadget beat, and knows phones, tablets and laptops inside and out. As a Wall Street Journal personal technology columnist, her weekly columns and lively videos help people make smarter tech decisions and battle everyday tech annoyances. She recently won a Loeb Award for her weekly video series.
Ms. Stern previously was the technology editor at ABC News and a reviewer and editor at The Verge and Engadget. She got her start in technology journalism at Laptop Magazine, where she proudly reviewed over 60 laptops. She appears regularly on various broadcast outlets to discuss technology news, including "Good Morning America," "CBS This Morning," and various CNBC programs. She lives in Jersey City and graduated from Union College in Schenectady, N.Y.

Dana Wollman
Managing Editor, Engadget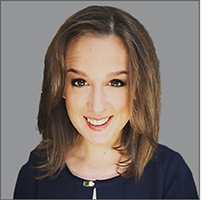 Dana Wollman is Managing Editor of Engadget, where she runs a growing team of reporters and reviewers. She got her start in tech journalism nearly a decade ago as a writer for Laptop Mag and the AP before arriving at Engadget in 2011. She appears weekly on ABC Radio, and has also been a guest on Bloomberg TV, CNN, CNBC, Marketplace, NPR and Fox Business, among other outlets. Dana is a graduate of Wesleyan University and the Columbia Publishing Course, and lives in Brooklyn, New York.
Media Council Members can livestream this event at 7:00 pm EST on Thursday, January 18.
---
This event is exclusive to Media Council Members and other invited guests. To find out more about Media Council Membership, contact mediacouncil@paleycenter.org
Media Council
Featuring candid conversations with the best minds in the industry, the Paley Media Council offers events covering the full spectrum of media businesses for an exclusive membership audience.
International Council Summit
Co-chaired by Frank A. Bennack, Jr. and Henry A. Kissinger, this is an invitation-only membership community comprised of the world's most important entertainment, media, and technology executives.