PALEY NEXT BIG THING
Best of CES 2020
Thursday, January 16, 2020
6:30 to 9:00 pm ET
New York
What happens in Vegas doesn't stay in Vegas—it comes to New York! Join The Paley Center for Media as we welcome a panel of leading technology experts to discuss the newest trends and most exciting products coming out of CES 2020. What devices will affect the content we create? How will tech change the way we consume media? The panel of forecasters and technology watchers will be followed by exciting demonstrations of some of the coolest gadgets and innovations that you won't want to miss! Featuring demos by Apollo Neuroscience, Black & Decker, CookingPal, Dell, DJI, NexOptic, Opte, Proctor & Gamble, rocean, TCL and Unagi!


Cocktails & Networking at 6:30 pm
Program at 7:00 pm
Product Demos & Cocktail Reception at 8:00 pm


CES PANEL
Dan Costa
Editor-in-Chief, PCMag
SVP of Content, Ziff Davis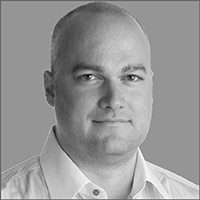 Dan Costa is the Editor in Chief of PCMag.com and SVP of Content for Ziff Media Group, helping people understand how technology is transforming the world we live in. He oversees editorial operations and host the podcast "Fast Forward", where he interviews CEOs, technologists, and artists about living in the future.
Rachel Lowenstein
Partner, Associate Director
Invention+
Mindshare North America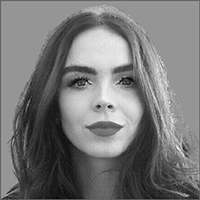 As Partner and Associate Director on Invention+ (Mindshare's division dedicated to media innovation), Rachel leads innovation for CHANEL, BlackRock, Lufthansa, and other brands across North America. She's constantly leveraging new ways for brands to reach consumers, be it through AI, AR, VR, audio, voice technology, and more. Rachel is the agency lead for audio and voice.
A respected industry thought leader, Rachel's insights have been featured in publications such as Adweek, Campaign, Mobile Marketer, and Luxury Daily. Her work has been honored at the Mobile Marketing Association's SMARTIES, the OMMA Awards, the FCS Portfolio Awards, and more. Rachel was recently named to both Business Insider's Rising Stars of Madison Avenue and The Drum's "50 Under 30" for her creativity in media, and was previously awarded the 2016 Cynopsis Rising Star Award for her standout industry contributions. She also sits on the IAB Audio Council.
Dana Wollman
Editor-in-Chief
Engadget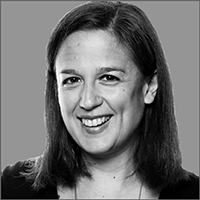 Dana is the Editor-in-Chief of Engadget, where she runs a growing team of reporters and reviewers. She got her start in tech journalism a decade ago as a writer for Laptop Mag and the AP before arriving at Engadget in 2011. She appears regularly on ABC Radio and has also been a guest on Bloomberg TV, CNN, CNBC, Marketplace, NPR and Fox Business, among other outlets. Dana is a graduate of Wesleyan University and the Columbia Publishing Course. She lives in Brooklyn, New York.
Moderator:
Jonathan Miller
CEO
Integrated Media Company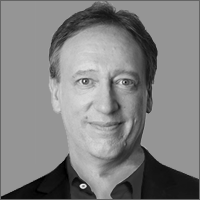 invests in growth stage companies at the nexus of media and technology. IMC is affiliated with TPG Capital, a premier private equity firm.
Jonathan is an advisor to Advancit Capital with Shari Redstone, Vice Chair of CBS and Viacom. Advancit Capital focuses on early stage venture capital investments. Previously, Jon was Chairman and CEO of the Digital Media Group at NEWS CORP and FOX, Chairman and CEO of AOL, INC., President and CEO of USA Networks Interactive (now IAC) and also held senior positions at MTV Networks and the NBA.

Jon is on the Boards of Akamai Technologies, Inc., AMC Networks Inc., Interpublic Group of Companies, Inc., and J2 Global, Inc. In addition, he serves as a non-profit Director/Trustee for the American Film Institute and Paley Center for Media. Jon has been awarded the Inaugural Pioneer Prize, Producers Guild of America, the Inaugural Vanguard Award, International Emmy Association, the Digital Power Player of the Year, Hollywood Reporter, and the Monaco Media Festival, Interactive Pioneer Award.
DEMO PANEL
Dan Bowden
CEO & Co-Founder
Aō Air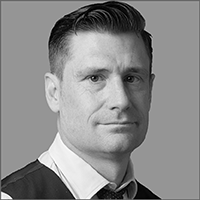 Dan Bowden originates from the clean air of New Zealand. He has worked across the world from London, to Guatemala City, to Seoul and New York creating billion dollar businesses in healthcare, leisure and real estate and is now working that all countries should have air as clean as his home country.
Kathryn Fantauzzi
CEO & Co-Founder
Apollo Neuroscience, Inc.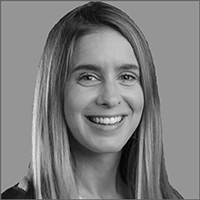 Kathryn Fantauzzi is the CEO and co-founder of Apollo Neuroscience, the Pittsburgh-based company launching Apollo, the first wearable that actually helps you change how you feel - for better energy, focus, and sleep. Originally developed by physicians and neuroscientists at the University of Pittsburgh, Apollo delivers curated modes of vibration waves that signal safety to the brain and improve heart rate variability—all through our sense of touch.

Experienced in early stage commercialization and fundraising, Kathryn joined the research team at the University to fundraise and guide business development. After university research demonstrated Apollo's ability to measurably reduce stress, improve resilience, and boost mood, Kathryn formed Apollo Neuroscience to launch Apollo out of the lab.

Prior to founding Apollo Neuroscience, Kathryn helped develop and launch a $20M early technology commercialization accelerator through the New York State Energy Research and Development Authority (NYSERDA) to identify, incubate, and fund early-stage technology companies to advance adoption of their innovations. Kathryn holds a B.A. from Smith College and an M.P.A from the Rockefeller College of Public Affairs and Policy.
Gregg Weaver
Family Innovation Leader
Proctor & Gamble
Gregg Weaver is a Products Researcher at Procter & Gamble leading Go-To-Market Innovation for the Family Care Business. With over 20 years of experience in the Paper Division/R&D, Gregg's expertise lies in the ability to bring to life the performance and benefits of products and explain the evolution and science behind them. His expertise in consumer understanding, paper technology, and demo development has provided the foundation for the narratives that he delivers. And many of the product demonstrations that you have seen across the Charmin, Bounty, and Puffs brands, have come out of Gregg's camp.

Gregg is a graduate of the University of Tennessee (BA Communications) and native of Cincinnati, OH. His stories have been heard by consumers, customers, influencers, media, and technical organizations around the world. His ability to connect the consumer, technology, and product experience has enabled P&G to communicate the benefits of its products and how they will improve the lives of consumers.



Moderator:
Joanna Stern
Personal Technology Columnist
The Wall Street Journal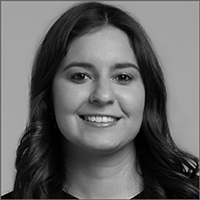 Joanna Stern is a personal technology columnist at The Wall Street Journal and an award-winning journalist who has spent the better part of two decades covering gadgets and apps. Among other honors, she received the 2016 Loeb Award in video for her out-of-the-box but always informative short films.

Ms. Stern is a CNBC contributor and often appears on national television and radio programs. Before joining the Journal in 2013, she was the technology editor at ABC News and before that a reviewer and editor at The Verge. She graduated from Union College in Schenectady, N.Y., and lives in New Jersey with her wife, son and dog. You can email Joanna at joanna.stern@wsj.com and follow her on Twitter: @JoannaStern.
Media Council Members can view the live stream of this event beginning at 7:00 pm ET on Monday, January 16.
---
This event is exclusive to Media Council Members and other invited guests. To find out more about Media Council Membership, contact mediacouncil@paleycenter.org
Media Council
Featuring candid conversations with the best minds in the industry, the Paley Media Council offers events covering the full spectrum of media businesses for an exclusive membership audience.
International Council Summit
Co-chaired by Frank A. Bennack, Jr. and Henry A. Kissinger, this is an invitation-only membership community comprised of the world's most important entertainment, media, and technology executives.