PALEY DIALOGUE
The Best of CES 2019
Jan 15, 2019
6:30 – 9:00 PM ET
New York
Join the Paley Center for Media as we welcome a panel of leading tech experts to discuss the newest trends and most exciting products coming out of CES 2019, followed by exciting demonstrations of some of the coolest gadgets and innovations that you won't want to miss!
Welcome Reception in Kissinger: 6:30 to 7:00 pm
Panels in Kissinger: 7:00 to 8:00 pm
Product Demos and Cocktail Reception in Gallery and Lobby: 8:00 to 9:00 pm
CES PANEL
Dan Costa
Editor-in-Chief, PCMag
SVP of Content, Ziff Davis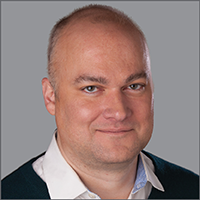 Dan Costa is the Editor-in-Chief of PCMag.com and the Senior Vice President of Content for Ziff-Davis. He oversees the editorial operations for PCMag.com, Geek.com, ExtremeTech.com as well as PCMag's network of blogs, including AppScout and SecurityWatch. Dan makes frequent appearances on local, national, and international news programs, including CNN, MSNBC, FOX, ABC, and NBC where he shares his perspective on a variety of technology trends.
Rachel Lowenstein
Partner, Associate Director
Invention+
Mindshare North America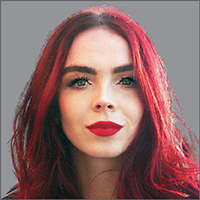 As Partner and Associate Director on Invention+ (Mindshare's division dedicated to media innovation), Rachel leads innovation for CHANEL, BlackRock, Lufthansa, and other brands across North America. She's constantly leveraging new ways for brands to reach consumers, be it through AI, AR, VR, audio, voice technology, and more. Rachel is the agency lead for audio and voice.

A respected industry thought leader, Rachel's insights have been featured in publications such as Adweek, Campaign, Mobile Marketer, and Luxury Daily. Her work has been honored at the Mobile Marketing Association's SMARTIES, the OMMA Awards, the FCS Portfolio Awards, and more. Rachel was recently named to both Business Insider's Rising Stars of Madison Avenue and The Drum's "50 Under 30" for her creativity in media, and was previously awarded the 2016 Cynopsis Rising Star Award for her standout industry contributions. She also sits on the IAB Audio Council.
David Pogue
Correspondent
CBS Sunday Morning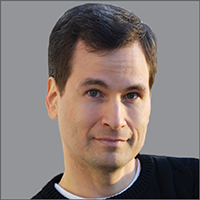 From 2000 to 2013, David Pogue was the New York Times weekly tech columnist. After a five-year detour to Yahoo Finance, he's now he's back at the Times, writing the "Crowdwise" feature for the "Smarter Living" section. He's a four-time Emmy winner for his stories on "CBS Sunday Morning," and a host of 17 science specials on "NOVA" on PBS.

David is one of the world's best-selling "how-to" authors, with more than 100 titles and 3 million copies in print. They include seven books in the "For Dummies" series, his own Pogue's Basics series of essential tips and shortcuts, and the Missing Manual series of computer books.

David graduated summa cum laude from Yale in 1985 with distinction in music, and he spent ten years conducting and arranging Broadway musicals in New York. He has won a Loeb Award for journalism and an honorary doctorate in music. He has been profiled on 48 Hours and 60 Minutes.
Dana Wollman
Editor-in-Chief
Engadget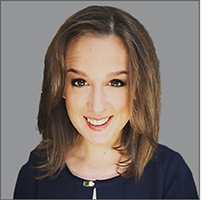 Dana is the Editor-in-Chief of Engadget, where she runs a growing team of reporters and reviewers. She got her start in tech journalism a decade ago as a writer for Laptop Mag and the AP before arriving at Engadget in 2011. She appears regularly on ABC Radio and has also been a guest on Bloomberg TV, CNN, CNBC, Marketplace, NPR and Fox Business, among other outlets. Dana is a graduate of Wesleyan University and the Columbia Publishing Course. She lives in Brooklyn, New York.
Moderator:
Jonathan Miller
CEO
Integrated Media Company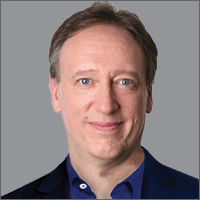 Jonathan Miller is CEO of Integrated Media Company, a digital media company that invests in growth stage companies at the nexus of media and technology. IMC is affiliated with TPG Capital, a premier private equity firm.

Jonathan is an advisor to Advancit Capital with Shari Redstone, Vice Chair of CBS and Viacom. Advancit Capital focuses on early stage venture capital investments. Previously, Jon was Chairman and CEO of the Digital Media Group at NEWS CORP and FOX, Chairman and CEO of AOL, INC., President and CEO of USA Networks Interactive (now IAC) and also held senior positions at MTV Networks and the NBA.

Jon is on the Boards of Akamai Technologies, Inc., AMC Networks Inc., Interpublic Group of Companies, Inc., and J2 Global, Inc. In addition, he serves as a non-profit Director/Trustee for the American Film Institute and Paley Center for Media. Jon has been awarded the Inaugural Pioneer Prize, Producers Guild of America, the Inaugural Vanguard Award, International Emmy Association, the Digital Power Player of the Year, Hollywood Reporter, and the Monaco Media Festival, Interactive Pioneer Award.
DEMO PANEL
Shane Allis
Smart Home Business Director
Kohler Co.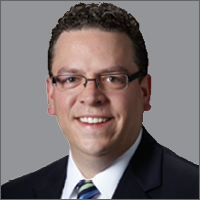 Allis is the central authority relative to Kohler's business ventures within the brand's portfolio of Smart Home and Styling Space products. Allis is responsible for all marketing efforts and business growth within these areas and leads the efforts of a global collective of marketing, business, engineering and design teams that is researching, developing and manufacturing smart home kitchen and bathroom products for the brand's global audience. Allis' education includes a BS in Ceramic Engineering and a Master of Business Administration. Allis' more than 20 years with the global lifestyle brand KOHLER has covered areas spanning operations, supply chain, product marketing and development, as well as emerging businesses leadership roles.

Founded in 1873 and headquartered in Kohler, Wisconsin, Kohler Co. is one of America's oldest and largest privately held companies comprised of nearly 37,000 associates. With more than 50 manufacturing locations worldwide, Kohler is a global lifestyle brand and leader in the manufacture of kitchen and bath products; engines and power systems; premier cabinetry and tile; and owner/operator of two of the world's finest five-star hospitality and golf resort destinations in Kohler, Wisconsin, and St. Andrews, Scotland.
David Lee
COO & CFO
Impossible Foods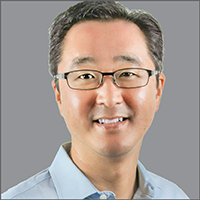 David is the COO & CFO of Impossible Foods, a Khosla, Horizons, and Bill Gates-backed company developing a new generation of delicious and sustainable meats and cheeses made entirely from plants. Its mission is to give people the enjoyment of food that comes from animals without the health and environmental drawbacks. He has led the business functions to transform Impossible from pre- revenue to hyper-growth, with global sales and a complete commercial manufacturing and supply chain capability. He successfully raised over $300 million debt and equity to fund commercialization.
Previously as CFO of Zynga ($2.3 billion public company, Ticker ZNGA), David was responsible for leading the company's finance and corporate development teams. David helped lead ZNGA from being majority web-based to mobile (in Q3 of 2015 69% of the business was mobile versus 36% when he started), driving mobile topline growth over 80% in one year (2014 vs. 2013). David delivered several quarters exceeding topline and bottomline guidance and delivered the first quarter of positive net income since 2013.
Prior to Zynga, David led corporate finance for Best Buy during its turnaround in 2013, and previously led the take-private transaction of Del Monte Foods to KKR for $5.5 billion, resulting in over 40% return to shareholders. His prior experience includes leading the $2 billion-topline set of brands at Del Monte Foods as SVP of Consumer Products, PG&E's turnaround during the California Energy Crisis, strategy consulting at McKinsey, venture capital investing, and advertising at the Leo Burnett Company, preparing him to take on his new role at Impossible Foods. Prior to Zynga, David served as the Senior Vice President of Enterprise Finance for Best Buy, where he was responsible for leading the company's corporate strategy, financial planning and analysis and treasury teams. During his tenure, Best Buy was one of the top five fastest rising equities on the S&P 500.
Before joining Best Buy, David spent more than eight years at Del Monte Foods, where he held several leadership positions across finance and general management including Senior Vice President of Strategy overseeing corporate strategy, mergers and acquisitions, transformation and corporate a airs; Senior Vice President of Consumer Products; Vice President of Strategic Planning and Business Development; Vice President of Finance for Consumer Products; and Vice President of Sales FP&A. During this time, Del Monte Foods rapidly transformed and ultimately delivered significant shareholder value to its public investors in the sale of the company to private equity. Before Del Monte Foods, David served as the Director of Strategic Planning at PG&E Corporation for three years, where he helped lead the company's successful corporate restructuring and turnaround out of Chapter 11.
He also spent time creating and implementing consumer growth plans at the Leo Burnett Company, McKinsey & Company, Enterprise Venture Capital and Pacific Venture Capital.
David is on the Board of the Council of Korean Americans (CKA), based in Washington, D.C. and a Fellow of the Network of Korean American Leaders (NetKAL), an organization sponsored by the University of Southern California's Graduate School of Social Work.
David received his MBA from the University of Chicago and a BA from Harvard College. He resides in San Mateo, California, with his wife and two daughters.
Kane Lee
Head of Content
Baobab Studios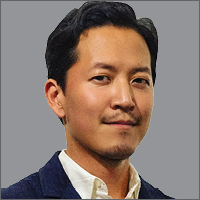 Multi-Emmy Award-winning producer Kane Lee heads content for Baobab Studios and has served as executive producer for the immersive studio's groundbreaking works directed by animation luminary Eric Darnell, including 2017 Emmy Award winner Invasion! featuring Ethan Hawke, 2018 Emmy Award winner Asteroids! featuring Elizabeth Banks and, most recently, Crow: The Legend, starring John Legend and Oprah Winfrey. He also serves as producer of the studio's VR immersive theater multisensory narrative, Jack, directed by Mathias Chelebourg, the first part of which premiered to great acclaim at the 2018 Tribeca Film Festival.

Lee has always led at the intersection of technology and media. He masterminded the first-ever adaptation of VR IP (Invasion!) into a traditional feature film. With new technology mediums, IP is usually adapted the opposite way, from Hollywood to new medium, but Roth Kirschenbaum Films (Maleficent, Alice in Wonderland) signed on to partner with Baobab to bring Invasion! to the silver screen. Lee is lead producer of 20th Century Fox's feature film based on the Academy Award-nominated short, The Dam Keeper, and is on producing teams for projects ranging from The School for Good and Evil at Universal Pictures to Frozen writer/director Jennifer Lee's The Way Between to the international award-winning children's series Spooksville. Previously Lee was Vice President of Development and Production for Jane Startz Productions and worked on Horton Hears A Who!, Ice Age: The Meltdown, and Robots for Blue Sky Studios. He is an advisor in interactive media for the National Academy of Television Arts & Sciences.
Reid Sigety
Vice President, E-Bike Business Unit
Panasonic Automotive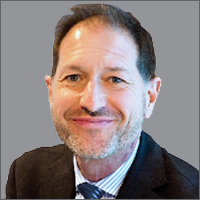 Reid Sigety currently leads the newly formed Electric-Assist Bike business unit, a new business segment recently launched under Panasonic North America's future mobility and micro mobility space.

Reid Sigety has 30+ years of experience in automotive / infotainment business & product development and spent the last four years leading Panasonic Automotive's American automaker business in Europe. Here, he successfully launched global automotive infotainment platforms for Ford, General Motors / Opel, and Fiat Chrysler products. Sigety built and managed highly integrated teams both internal and external to Panasonic and contributed to delivering an increase of 30% of region's annual revenue during his tenure in Europe.

Prior to Europe, Sigety spent nearly 14 years at SANYO Electric Company in various operations, new business and product development roles, culminating as the first Non-Japanese President of the SANYO Automotive Group. He also served as a Member of the Board of Directors of SANYO North America. As President, Sigety lead the SANYO team to multiple Ford World Excellence Top Supplier awards including several patents awarded for integrated center stack technology. When Panasonic acquired SANYO in 2011, Sigety became the Vice President of Business Development & Innovation, Corporate & Strategic Planning.

Leveraging his automotive supplier experience, Sigety created a new company Universal Hire, a strategic automotive resourcing company in early 2000. Universal Hire's clients included eight of the world's largest Tier 1 automotive suppliers. In 2001, Universal Hire was purchased by the Germany-based PGAM Advanced Technologies AG, and Sigety was promoted to Executive Vice President of Business Development in North America.

Earlier in his career at Ford Motor Company, Sigety held appointments in numerous capacities including: Product Information Management; Advanced Product Development; Studio Technical Design; Mechanical Design. During this 10 year period, Sigety was awarded the prestigious Customer Driven Quality Award for the development and delivery of a global product development data management solution.
Moderator:
David Pogue
Correspondent
CBS Sunday Morning
Media Council Members can livestream this event at 7:00 pm ET on Tuesday, January 15.
---
This event is exclusive to Media Council Members and other invited guests. To find out more about Media Council Membership, contact mediacouncil@paleycenter.org
Media Council
Featuring candid conversations with the best minds in the industry, the Paley Media Council offers events covering the full spectrum of media businesses for an exclusive membership audience.
International Council Summit
Co-chaired by Frank A. Bennack, Jr. and Henry A. Kissinger, this is an invitation-only membership community comprised of the world's most important entertainment, media, and technology executives.