PALEY DIALOGUE
Why Creativity Matters: A Conversation with Steve Cooper, CEO of Warner Music Group & Ruth Vitale, CEO of CreativeFuture
Dec 12, 2019
7:30 – 9:00 AM ET
New York
Ruth Vitale and Steve Cooper will discuss protecting and promoting the value of original content in today's digital economy. They will explore what the music industry has learned from its streaming transformation and how the film and television industries have navigated copyright challenges and opportunities in the modern entertainment landscape.


Steve Cooper
CEO
Warner Music Group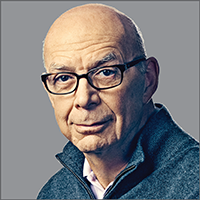 Stephen F. Cooper is Chief Executive Officer of Warner Music Group, which he joined in 2011 upon the company's acquisition by Access Industries. He is a member of the Supervisory Board for LyondellBasell Industries N.V., one of the world's largest olefins, polyolefins, chemicals and refining companies. Steve is also Managing Partner of Cooper Investment Partners, a private equity firm. He has more than 30 years of experience as a financial advisor, and has served as chairman or chief executive officer of various businesses, including Vice Chairman and member of the office of Chief Executive Officer of Metro-Goldwyn-Mayer, Inc. and Chief Executive Officer of Hawaiian Telcom.

Steve received a B.A. from Occidental College and an M.B.A. from the University of Pennsylvania Wharton School of Business.
Ruth Vitale
CEO
CreativeFuture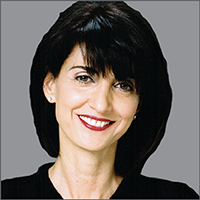 Ruth Vitale has been at the forefront of independent film production and distribution for more than three decades, including as Founder and Co-President of Paramount Classics and as President of Fine Line Features.

During her tenure at these companies, she launched the careers of many successful filmmakers such as Paul Greengrass, Sofia Coppola, Scott Hicks, John Hillcoat, and Craig Brewer. She has also worked with established talent such as Sam Raimi, Roger Michell, Jonathan Demme, Paul W.S. Anderson, Patrice Leconte, and Barbet Schroeder. Her films have won three Oscars and received 16 nominations as well as 18 Golden Globe nominations and two wins.

At Paramount Classics, she released such award-winning films as The Virgin Suicides, Sunshine, You Can Count on Me, Sidewalks of New York, Bloody Sunday, Mostly Martha, The Singing Detective, Enduring Love, The Machinist, Mad Hot Ballroom, and Hustle & Flow.

Fine Line produced and distributed such highlights of independent film as the Academy Award-winning Shine; The Sweet Hereafter; Love! Valour! Compassion!; Twelfth Night; Gummo; and The Winter Guest.

Ruth also served as President of UBU Productions' feature film division from 1988 to 1991. Among other positions, she was Senior Vice President of Production for United Artists, where she oversaw production on Child's Play, I'm Gonna Git You Sucka, and Roadhouse. As President of Production for Vestron Pictures, she broke ground with the highest-grossing independent film of the time, Dirty Dancing. She was also Director of Acquisitions for The Movie Channel. Most recently, Ruth was President of First Look Pictures and the owner of The Film Collective, a consultancy business that helps financiers and companies with the strategic planning for their films in the worldwide marketplace from development and production through distribution.

She is a member of the Academy of Motion Picture Arts & Sciences, a member of the Advisory Board of Carnegie Mellon University/Master of Entertainment Industry Management Program, and Special Projects Mentor for The Peter Stark Producing Program, USC School of Cinematic Arts, University of Southern California.
Moderator:
Michele Ballantyne
Chief Operating Officer,
Recording Industry Association of America (RIAA)

As COO, Ballantyne manages the day-to-day operations of the RIAA. A driving force for updating intellectual property laws for the digital age, she has played an instrumental role in advocating for congressional reforms including the Music Modernization Act, the PRO-IP Act that established the nation's first Intellectual Property Enforcement Coordinator in the Executive Office of the President, and the Higher Education Opportunity Act of 2008 that provided colleges and universities with meaningful tools to reduce the illegal downloading of copyrighted works on campuses. Before her time at RIAA, Ballantyne has worked in the highest reaches of government, including as Special Assistant to President Bill Clinton, Special Counsel to then-White House Chief of Staff John Podesta, and as General Counsel for Senator Tom Daschle.

Ballantyne earned a B.A. from Carleton University in Ottawa, Canada, a Masters Degree from George Washington University and her law degree from the Georgetown University Law Center. She is a member of the Steering Committee of the Ron Brown Scholar Program, which provides academic scholarships, service opportunities, and leadership experiences for African American students.

Growing up, Ballantyne listened to an eclectic range of music including reggae, soca and dancehall, as well as Motown, classic rock and 80's pop music. She feels lucky to have had the opportunity to see Prince and George Michael in concert. Her Jay-Z and Justin Timberlake fandom is legendary, although country artist Brett Eldredge is her not-so-secret passion – a constant source of bemusement to her husband and son.

Media Council Members can view the live stream of this event beginning at 8:00 am ET on Thursday, December 12.
---
This event is exclusive to Media Council Members and other invited guests. To find out more about Media Council Membership, contact mediacouncil@paleycenter.org
Media Council
Featuring candid conversations with the best minds in the industry, the Paley Media Council offers events covering the full spectrum of media businesses for an exclusive membership audience.
International Council Summit
Co-chaired by Frank A. Bennack, Jr. and Henry A. Kissinger, this is an invitation-only membership community comprised of the world's most important entertainment, media, and technology executives.