Paley Dialogues: Breakfast
Dawn Ostroff, President, Condé Nast Entertainment Group
Dec 10, 2013
8:00 – 9:00 AM
New York
Dawn Ostroff, President, Condé Nast Entertainment Group
Dawn Ostroff is president of Condé Nast Entertainment Group (CNEG), a division created to develop filmed entertainment businesses based on Condé Nast's world-class brands, articles and personalities, across all media platforms, including television, feature films and digital video. Prior to joining Condé Nast in the fall of 2011, Ostroff launched and led the new CW broadcast network, a joint venture of CBS and Warner Bros., beginning January 2006. As president of entertainment, she was responsible for all aspects of the CW's creative efforts, including programming, digital initiatives, branding and marketing, and developed a multitude of groundbreaking hit series—among them, Gossip Girl, The Vampire Diaries and America's Next Top Model. In an effort to engage the digital CW generation across multiple platforms, Ostroff and her team developed cutting-edge strategies for leveraging interactive content and revenue opportunities. From 2002 to 2006, Ostroff served as president of UPN Network, a subsidiary of CBS, where she oversaw all areas of the network's business—programming, digital, branding, marketing, sales, finance, research, legal and publicity, and more. Before UPN, Ostroff served as executive vice president of entertainment at Lifetime Television, where she headed up programming and production, scheduling and acquisitions, including Lifetime Original Movies, prime-time series, specials, documentaries and sports, as well as all programming for Lifetime Movie Network and Lifetime Real Women. In the five years that Ostroff led Lifetime Entertainment (1996–2002), the network rose from sixth place to become the #1-rated cable network in prime time. Earlier in her career, she held senior roles at 20th Century Fox Television, Michael Jacobs Productions (at Disney) and the Kushner-Locke Company. She began her career working at several local channels in news as an on-air reporter and a producer. Ostroff has a BS in journalism from Florida International University and resides in New York City with her husband and their four children. Condé Nast has won more National Magazine Awards over the past 10 years than all of its competitors combined. Follow us on Twitter @CondeNastCorp.

Moderated by Pat Mitchell, President and Chief Executive Officer, The Paley Center for Media
From network correspondent and producer to president and CEO of PBS to her current position, Pat Mitchell's career is characterized by her focus on media as a powerful force for social change. Her work has been recognized with forty-four Emmy Awards, five Peabody's, and two Academy Award nominations. Mitchell has received numerous honors including the Sandra Day O'Connor Award for Leadership, the Women in Cable and Telecommunications Woman of the Year Award, and was a 2008 Broadcasting & Cable Hall of Fame Honoree. Mitchell serves on the boards of the Sundance Institute, the Mayo Clinic, VDAY (a movement to end violence against women), Human Rights Watch, and the Jordan River Foundation's U.S. board. A member of the Council on Foreign Relations and the International Women's Forum, Mitchell was named to Newsweek's 2011 list of "150 Women Who Shake the World."
---
This event is exclusive to Media Council members and other invited guests. To find out if you're eligible to join the Media Council, contact Stephanie Kousoulas at 212-621-6732 or mediacouncil@paleycenter.org.

Information about upcoming Media Council events, or learn more about past Media Council events.
Media Council
Featuring candid conversations with the best minds in the industry, the Paley Media Council offers events covering the full spectrum of media businesses for an exclusive membership audience.
International Council Summit
Co-chaired by Frank A. Bennack, Jr. and Henry A. Kissinger, this is an invitation-only membership community comprised of the world's most important entertainment, media, and technology executives.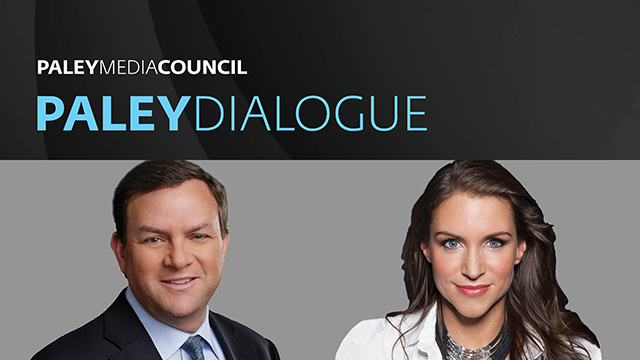 Virtual Paley Dialogue
Wednesday, June 9, 2021
9:30 to 10:15 am PT / 12:30 to 1:15 pm ET
A Conversation with Mark Lazarus, Chairman, NBCUniversal Television and Streaming, and Stephanie McMahon, Chief Brand Officer, WWE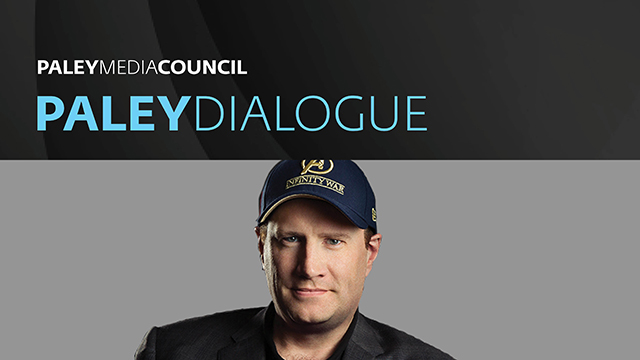 Virtual Paley Dialogue
Wednesday, June 16, 2021
9:30 to 10:15 am PT / 12:30 to 1:15 pm ET
Bringing the Marvel Cinematic Universe to Television