PALEY NEXT BIG THING
Experiential Marketing: Creating Experiences Beyond the Logo
Oct 23, 2019
6:30 – 8:00 PM ET
New York

Amy Ferguson
Executive Creative Director
TBWA\Chiat\Day New York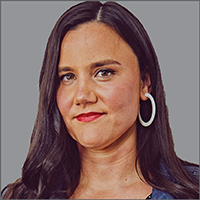 Inspired by simple and relatable creative ideas, Amy Ferguson joined TBWA\Chiat\Day New York as Executive Creative Director in March 2018. She works across a broad range of businesses and industries, including adidas, Brooklyn Film Festival and TD Bank, and has received widespread recognition for her work. Most famously, the adidas Billie Jean King Your Shoes activation and campaign for the US Open, which was awarded top honors by all the major industry award shows, including an impressive 10 Cannes Lions, three Yellow Pencils from D&AD and Best of Direct at The One Show. Since joining the agency, she had a hand in helping it achieve its best performance ever at Cannes, and landing at #5 on the 2019 Ad Age A-List.

Prior to TBWA, Amy was at MullenLowe New York where she was oversaw the JetBlue account. She earned the brand a lot of attention with clever and compelling work in a category where they were hugely outspent. Most notably with JetBlue "Flybabies," a viral sensation that turned crying babies on flights into a good thing, and commandeered the conversation around Mother's Day. During her tenure she helped put the newly opened office on the map and appeared on Business Insider's annual list of Most Creative Women in Advertising as well as AdAge's Creatives to Watch.

Amy began her career at TBWA\Chiat\Day working on Absolut and from there moved to Grey New York to work on E-Trade, including the famous "Talking Baby." She also spent time as a sought after freelancer working at some of the best shops in New York. Freelance afforded Amy time to also work on creative pursuits beyond advertising, including her own stationery line.

Amy and her family live in Crown Heights, Brooklyn in a 100 year old brownstone.
Chad Issaq
EVP, Business Development & Partnerships
Superfly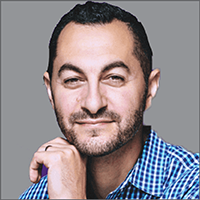 Chad joined Superfly prior to the inaugural Bonnaroo in 2002. During his tenure, Chad has been a key stakeholder in Superfly created events, the launch of it's internal creative agency and currently drives business development and strategic partnerships. Chad is focused on leveraging Superfly owned festivals to create brand driven multi-platform partnerships, consulting with IP holders, and developing cultural programs for Superfly clients. Through his leadership, Superfly has developed top tier experiences, events, and campaigns for dozens of Fortune 500 companies.
Kirk McDonald
Chief Business Officer
Xandr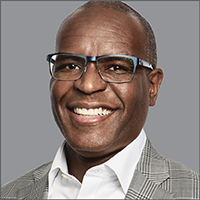 It's safe to say Kirk McDonald has earned his stripes. Though he has more than 25 years of experience working with the world's top brands, media companies and technology providers, it's Kirk's personal history that inspires his present role as Chief Business Officer of Xandr.
The heights by great men reached and kept
Were not attained by sudden flight,
But they, while their companions slept,
Were toiling upward in the night.
— Henry Wadsworth Longfellow, The Ladder of St. Augustine
Kirk's mother chose the above quote for her son's yearbook entry upon his graduation from The Bronx High School of Science, and its lesson about hard work has been Kirk's guiding mantra ever since. It also planted a seed of interest in computer science and programming – an early example of Kirk's knack for predicting trends.
And if hard work is Kirk's engine, curiosity is its fuel.
Kirk's first job post-college was at Condé Nast, where hard work meant getting in a bit early and often staying a little late. Those extra hours proved fortuitous for him, opening doors for the occasional elevator conversation with early-rising editors and executives who had a bird's-eye-view of Condé's publishing brands. There, Kirk's curiosity kicked into high gear, and he learned how stories were developed and, in a larger sense, how the magazine business worked. This intimate exposure ignited his interest in the publishing/media industry, and he hasn't looked back since.
With a desire to learn and do more, Kirk's insatiable curiosity led him next to Ziff Davis Publishing's PC Magazine and Computer Life Magazine. Here, he married his newfound love of publishing and media with his interest in computer science and programming, which proved to be the perfect match. Kirk also gained valuable international marketing experience while brushing up on his sales leadership skills.
As the world went digital, Kirk again followed his curiosity to a then fledgling media company known as CNET. He would be one of the first to hold an executive-level sales position in the "Wild West" of digital media and advertising.
After leading revenue and marketing for Aquantive's DRIVEpm/Atlas Enterprise, Kirk pivoted back to publishing as Chief Revenue Officer of Time Inc.'s Fortune/Money group and ultimately became President of Digital, guiding Time Inc.'s overarching advertising strategy across all digital assets. He then moved on to his next challenge as President of PubMatic, one of North America's fasting-growing advertising technology companies.
Now, Kirk believes, the media and advertising industry is craving another story – and he wants to help write it. With challenge comes opportunity, and Kirk envisions a day where advertising captures the true potential in its future.
The marriage of art and science in persuasive storytelling holds rich rewards for consumers, brands and publishers alike. Kirk works to inspire wonder and curiosity, which have guided him throughout his career, and to retain a sense of fearlessness — perhaps even irreverence — as he and his team build a consumer-based advertising company at Xandr. When he's not at work, Kirk is a happy husband and proud father in North Stamford. He and his family find inspiration in this motto:
"A lot of innovation and invention comes from not knowing that you can't do something. There's something very powerful about that — because you don't know you can't do it, you somehow find a way."
Dominic Sandifer
Founder
GreenLight Media & Marketing, A Live Nation Company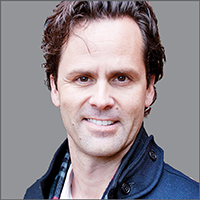 Dominic Sandifer has been a leader in the branded entertainment field for nearly 20 years. In 2008, he partnered with Coran Capshaw and Bruce Flohr to form GreenLight Media & Marketing, LLC, an awardwinning digital content studio and branded entertainment agency. In 2016, Live Nation Entertainment acquired a majority stake in Greenlight. Dominic and his team are creating branded content and experiential programs on a daily basis as part of the Los Angeles entertainment, studio and music community. Long before branded experiences and content was ever called branded entertainment Dominic was creating successful campaigns for many Fortune 1000 companies as an early modern pioneer in the space.
Greenlight's clients and projects have included Hyundai ("The ReGeneration Music Project" in association with The Grammys; "Helping Parents to Rock"- on Jimmy Kimmel Live; "Legend Remixed," integrated marketing campaign and documentary film with Universal Music Group and The Bob Marley Family); Gillette ("Gillette Uncut Film Series"); Logitech Ultimate Ears ("The Social Music Experiment" on JASH & College Humor); American Express ("Pairings"), Intel (Gaga+ Grammys), Under Armour , Constellation Brands, Waymo, Hilton, Chase, Coca- Cola, Converse, Google/YouTube, and Verizon, among others.
In addition, Greenlight created and owns the fine-living brand "Pairings: Food+Wine+Music" at www.pairings.com, as well as created and launched Dreaming Tree Wines for Dave Matthews and Constellation Wines. In 2013, Greenlight created and launched the first official online country music channel, "Country Now," as part of YouTube's original channel initiative, as well as original programming/series for Spotify call "Music Happens Here.". Greenlight also annually produces numerous branded concerts and events, as well as music videos with artists ranging from Tim McGraw to Skrillex.
Prior to co-founding GreenLight, Dominic led the Entertainment & Integrated Brand Marketing Group for TBA Global, a branded content and experiential marketing agency for Fortune 1000 companies including InBev, Pernod Ricard, Chase, Nestle, Nike and McDonald's, as well as led Universal Music Group/IGA's Strategic Marketing team working directly for Jimmy Iovine. While at UMG, Dominic helped develop music-driven marketing strategies for major brands including Coca-Cola and Apple. He aided in the creation of tie-ins between artists and brands such as Sting/AOL and the innovative Black Eyed Peas/Apple iTunes campaign launch. Dominic also oversaw UMG's participation in the launch of Coca Cola Classic's successful integrated marketing program for its "Real" campaign.
Previously, he served as EVP of Mandalay Branded Entertainment, a division of Mandalay Entertainment Group, where he conceived and produced 65 episodes of the award-winning "Go For It" series on ABC Family.
Tyler Williams
Head of Brand Aura Marketing
Zappos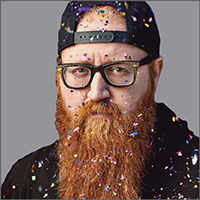 Tyler Williams heads up our Brand Aura team; a team that specializes in creating Zappos' unique and quirky persona via events, campaigns and experiences nationwide. Tyler is also the long-time company Fungineer, responsible for such popular internal events as "Boots and Shorts Thursdays" and "Tutu Tuesdays." Prior to joining the Zappos' Customer Loyalty Team in 2011, Tyler did everything from production and construction to drumming for a rock band!
Moderator:
Melissa Gonzalez
Founder & CEO
The Lionesque Group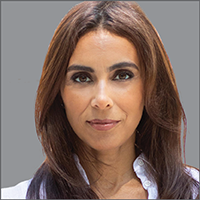 A former Wall Street Executive, Gonzalez is the founder of The Lionesque Group, a firm of award winning retail strategists and pop up architects™ who have strategized and produced more than 150 retail experiences in major cities across the United States. In 2017, she also launched Clark, an interactive RFID tracking platform for physical retail that empowers consumers to truly connect the online and offline worlds while giving brands real-time transparency into store performance.
Some of her clients include major brands such as Amazon, COTY, Estee Lauder, M.Gemi, Nordstrom, Stella & Dot, The RealReal, YUM brands, and others, as well as property groups such as GGP Properties (now Brookfield) and Steiner & Associates.
She reflects on her work in her book, The Pop-Up Paradigm: How Brands Can Build Human Connections in a Digital Age. Melissa is also a regular contributor on ABC LA Radio, Cheddar TV and Advertising Week 360.
In 2019, her teams work was selected as a One Show finalized for Experiential Interior Design for the Marvelous Mrs. Maisel Carnegie Deli Pop-Up. In 2018, she one of LinkedIn's top 10 must-know writers and creators breaking down everything about the present and future of retail and was named one of Design:Retail's Top 10 Retail Design Influencers of the Year. In 2017 her teams work was selected as a Glossy Award's finalist for Best New Pop-Up Store Concept for IRL at home. In 2016 she was awarded Design:Retail's 40 under 40. In 2015 she was awarded Innovator of the Year for pop-up retail experiences by Retail Touchpoints. And, in 2014, her work was honored with the CLIO Image Award for experiential engagement, and was a finalist for the New York Design Award for marketing and branded experiences. She has also been awarded the Wall Street Journal's Donor of the Day, one of the top 20 Most Inspiring People in New York City.
Media Council Members can view the live stream of this event beginning at 6:30 pm ET on Wednesday, October 23.
---
This event is exclusive to Media Council Members and other invited guests. To find out more about Media Council Membership, contact mediacouncil@paleycenter.org
Media Council
Featuring candid conversations with the best minds in the industry, the Paley Media Council offers events covering the full spectrum of media businesses for an exclusive membership audience.
International Council Summit
Co-chaired by Frank A. Bennack, Jr. and Henry A. Kissinger, this is an invitation-only membership community comprised of the world's most important entertainment, media, and technology executives.