PALEY DIALOGUE
The Power of Gaming and Interactive Entertainment
Oct 17, 2019
7:30 – 9:00 AM ET
New York
Introduction:
Joost van Dreunen
Managing Director
SuperData, A Nielsen Company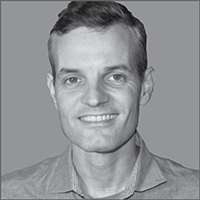 Joost is one of the most prominent games industry researchers and teaches business model innovation in interactive entertainment at NYU Stern School of Business. He is co-founder of SuperData Research, acquired by Nielsen (NYSE: NLSN) in August 2018. Joost has almost two decades of experience in video games and creative industries. He publishes a weekly editorial called SuperJoost Playlist. Joost received a Ph.D. from Columbia University and lives in Brooklyn with his wife Janelle and son Maximus.
Moderator:
David Eun
Chief Innovation Officer, Samsung Electronics
President, Samsung NEXT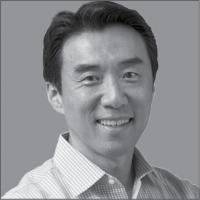 David Eun is President of Samsung NEXT and Chief Innovation Officer of Samsung Electronics. As President of Samsung NEXT, David oversees the group's work with software and services startups around the globe via early stage investments, product development, partnerships, and acquisitions. As Chief Innovation Officer, David is dedicated to understanding long term consumer and technology trends that will impact people and businesses globally, and ensuring that Samsung and its partners are best positioned to benefit from these trends. Prior to joining Samsung, David served as President of AOL Media and Studios and as Global Head of Content Partnerships at Google. Before Google, he worked at Time Warner and NBC Entertainment, developing new digital businesses. David is a graduate of Harvard College and Harvard Law School.
Robert Altman
Chairman & CEO
ZeniMax Media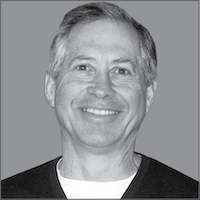 Robert A. Altman is the founder, Chairman and CEO of ZeniMax Media, a privately held company in the video game industry. Headquartered outside of Washington, D.C., with offices in North America, Europe, Australia and Asia, ZeniMax creates and publishes original interactive entertainment content for the PC/Mac, game consoles, and mobile devices. Established in 1999, ZeniMax has emerged as one of the industry's leading publishers. The Company's library of intellectual properties includes some of the most popular and critically acclaimed brands in the industry, including The Elder Scrolls®, Fallout®, Dishonored®, DOOM®, QUAKE®, Wolfenstein®, The Evil Within®, and RAGE®.

Mr. Altman commenced his career in Washington DC practicing law with the firm, Clifford & Warnke, where he primarily represented Fortune 500 companies, often in high profile cases, before the federal courts, regulatory agencies, and the Congress. In addition, Mr. Altman has been an active investor in real estate and business ventures. From 1982 to 1991 Mr. Altman was President of First American Corporation, a bank holding company in the mid-Atlantic region with over 6,000 employees. During his stewardship, First American increased its assets from $2 billion to over $11 billion.

Mr. Altman is married to the actress, Lynda Carter, and they have 2 adult children. He resides with his wife in Potomac, Maryland. Mr. Altman and his wife have engaged in numerous charitable endeavors over the years, with an emphasis on education and health care.
Yoshio Osaki
President & CEO
IDG Consulting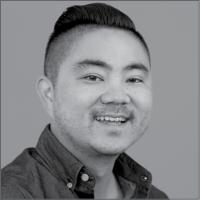 As President and CEO of IDG Consulting - a leading research, consulting and analytics firm in the games market – Yoshio has been a trusted advisor, angel investor, and thought leader to the top global companies in the space for 15 years. Client partners include market leaders in gaming, technology, media, and entertainment, including Amazon, Google, Microsoft, Facebook, Sony, Take-Two, EA, Activision Blizzard, Epic Games, Disney, WarnerMedia, Tencent, Walmart, and NIKE, among many others. Combining Fortune 500 management consulting and Wall Street expertise, Yoshio's focus areas include Gaming, Esports, Live Ops, Cloud Streaming, VR/AR/XR, AI, and M&A. IDG has been cited in The Wall Street Journal, New York Times, Bloomberg, Associated Press, Barron's, and the Asahi Shimbun.
Yoshio graduated from Stanford University, with Bachelor's Degrees in International Relations and Political Science.
Stanley Pierre-Louis
Chief Executive Officer
Entertainment Software Association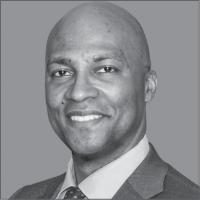 Stanley Pierre-Louis is the Chief Executive Officer (CEO) of the Entertainment Software Association (ESA), the voice and advocate for the $43.4 billion U.S. video game industry. With more than two decades of entertainment and media experience, Mr. Pierre-Louis leads ESA's public policy efforts to showcase the dynamic impact the video game industry has on business, entertainment, and culture.
Prior to being named CEO in May 2019, Mr. Pierre-Louis served as the ESA's General Counsel, leading the legal, policy, and regulatory affairs function for the organization. His responsibilities included advocacy on First Amendment, technology and intellectual property issues as well as supervising the global content protection program. Mr. Pierre-Louis also oversaw all governance, compliance, and contractual matters and served as the Corporate Secretary to ESA's Board of Directors.
Before joining the ESA in May 2015, Mr. Pierre-Louis was Senior Vice President and Associate General Counsel for Intellectual Property at Viacom Inc. There, he was responsible for developing strategies to protect digital content, managing major intellectual property litigation, and revamping the cybersecurity governance program.
Earlier in his career, Mr. Pierre-Louis was Senior Vice President for Legal Affairs at the Recording Industry Association of America. There, he led several strategic copyright litigations, including the entertainment industry's litigations against MP3.com, Napster, and Aimster as well as the landmark U.S. Supreme Court case MGM Studios v. Grokster, which resulted in a unanimous decision in favor of the film and music industries.
Mr. Pierre-Louis is a Phi Beta Kappa graduate of Clark University. He earned his law degree from the University of Chicago Law School, where he served on the University of Chicago Law Review Board of Editors. Following law school, he clerked for Judge David A. Nelson of the U.S. Court of Appeals for the Sixth Circuit. Mr. Pierre-Louis served previously on several boards, including on the University of Chicago's Alumni Board of Governors, the law school's Visiting Committee, the Washington Area Lawyers for the Arts, and Lincoln Center Education, the education division of the Lincoln Center for the Performing Arts.
Phil Spencer
Executive Vice President, Gaming
Microsoft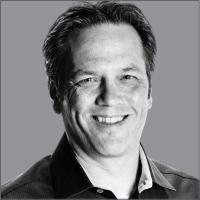 Phil Spencer is Executive Vice President, Gaming at Microsoft. In this role, Spencer is accountable for leading Microsoft's gaming business across all devices and services. With his team and game development partners, Spencer continues to push the boundaries of creativity, technical innovation and fun across gaming genres, audiences and devices.
Spencer is both a passionate gamer and seasoned gaming executive serving more than 15 years in the gaming industry leading global business, creative and engineering teams. Spencer has held various roles across Microsoft including Head of Xbox, Corporate Vice President, Microsoft Studios, and GM, Microsoft Game Studios EMEA. In these roles, Spencer led the Xbox organization with the launches of Xbox One S and Xbox One X, the acquisition of Minecraft and influenced blockbuster game franchises from "Halo," "Gears of War," "Forza Motorsport," as well as Microsoft Publishing. He's also led the expansion of cross-platform gaming with Xbox Live, which now counts more than 50 million monthly active users.
Before beginning his career as an intern with Microsoft in 1988, Spencer earned his bachelor's degree from the University of Washington. He currently serves on the board of Entertainment Software Association and of First Tee of Greater Seattle. Spencer has two daughters in college and lives with his wife in the Seattle area.
Twitter: @XboxP3
Gamertag: P3
Strauss Zelnick
Chairman & CEO
Take-Two Interactive Software, Inc.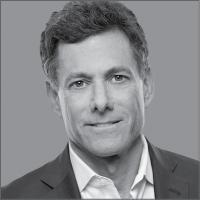 Strauss Zelnick, a partner in ZMC (Zelnick Media Capital) since 2001, is Chairman of Take-Two Interactive Software, one of the world's leading video game producers and distributers. Prior to forming ZMC, Mr. Zelnick was President and Chief Executive Officer of BMG Entertainment, at that time one of the world's largest music and entertainment companies with more than 200 record labels and operations in 54 countries.
Before joining BMG Entertainment, Mr. Zelnick was President and Chief Executive Officer of Crystal Dynamics, a producer and distributor of interactive entertainment software. Prior to that, he spent four years as President and Chief Operating Officer of 20th Century Fox, where he managed all aspects of Fox Inc.'s worldwide motion picture production and distribution business.
Previously, Mr. Zelnick spent three years at Vestron Inc., two as the company's President and Chief Operating Officer. Mr. Zelnick also served as Vice President of International Television Sales at Columbia Pictures.
Mr. Zelnick holds a BA from Wesleyan University, as well as an MBA from Harvard Business School and a JD from Harvard Law School. He lives in New York with his wife, Wendy Belzberg, and has three children.
Media Council Members can view the live stream of this event beginning at 8:00 am ET on Thursday, October 17.
---
This event is exclusive to Media Council Members and other invited guests. To find out more about Media Council Membership, contact mediacouncil@paleycenter.org
Media Council
Featuring candid conversations with the best minds in the industry, the Paley Media Council offers events covering the full spectrum of media businesses for an exclusive membership audience.
International Council Summit
Co-chaired by Frank A. Bennack, Jr. and Henry A. Kissinger, this is an invitation-only membership community comprised of the world's most important entertainment, media, and technology executives.