VIRTUAL PALEY DIALOGUE
Virtual Paley: A Conversation with Steve Huffman, Co-Founder & CEO, Reddit
Tuesday, June 16, 2020
9:00 to 9:45 am PT / 12:00 to 12:45 pm ET
The fifth most visited site in the U.S. (with 430 million monthly visitors), Reddit is about to turn fifteen in June. Co-founder and CEO Steve Huffman will talk about the evolution of creating the largest community-based platform and his vision for what's next. With a community for just about everything under the sun: from coronavirus to cross stitch, politics to Wall Street, Steve will share how advertising and brand engagement has shifted over time, and where it is going next. He will also discuss his experience leading a team in turnaround, having left the platform in 2009 and returning in 2015 as CEO.
A link to RSVP to this Virtual Paley event will be sent to NY & LA Paley Media Council Members. To find out more about Media Council Membership, contact mediacouncil@paleycenter.org.

Steve Huffman
Co-Founder & CEO
Reddit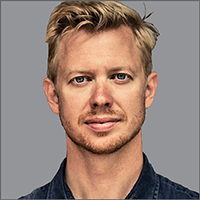 Steve Huffman is the co-founder and CEO of Reddit, the "front page of the internet" and fourth most visited site in the U.S. He is also the co-founder and former CEO of Hipmunk, the popular online travel company. Raised in northern Virginia, Huffman pursued his passion for programming from an early age and followed it through a computer science degree at the University of Virginia. In 2005, he and his college roommate Alexis Ohanian pitched their first start-up to then-new incubator Y Combinator. While the pair's initial idea for a food-ordering mobile app called My Mobile Menu was rejected, Y Combinator founder Paul Graham invited them to build a new startup, which soon led to their creation of Reddit. After selling the company in 2006, Huffman launched Hipmunk and was named to Inc. Magazine's "30 Under 30" list in 2011 and the Forbes "30 Under 30" list in 2012. A few years later, Huffman returned as CEO of Reddit, where he has led the company's development of native image and video hosting, a new mobile app, and a full site redesign while growing the Reddit community to over 430 million monthly users. In addition to his work at Reddit, Huffman is a mentor at Hackbright Academy, a San Francisco-based coding school for women. In his free time, he enjoys skiing, dancing, and browsing r/WholesomeMemes.
Stephanie Mehta
Editor-in-Chief
Fast Company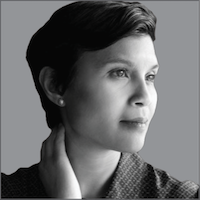 Stephanie Mehta is editor-in-chief of Fast Company, overseeing its print, digital, and live journalism. She previously served as a deputy editor at Vanity Fair, where she edited feature stories and coedited the annual New Establishment ranking. She also curated the invitation-only New Establishment Summit and Founders Fair conference for women entrepreneurs, which she launched in 2017. She has worked as a writer and editor at Bloomberg Media, Fortune, and The Wall Street Journal. Mehta began her career as a business reporter at The Virginian-Pilot in Norfolk, Virginia. She received a BA in English and an MS in journalism from Northwestern University. A Chicago-area native, she now lives with her husband and two daughters in Scarsdale, New York.
---
This event is exclusive to Media Council Members and other invited guests. To find out more about Media Council Membership, contact mediacouncil@paleycenter.org
Media Council
Featuring candid conversations with the best minds in the industry, the Paley Media Council offers events covering the full spectrum of media businesses for an exclusive membership audience.
International Council Summit
Co-chaired by Frank A. Bennack, Jr. and Henry A. Kissinger, this is an invitation-only membership community comprised of the world's most important entertainment, media, and technology executives.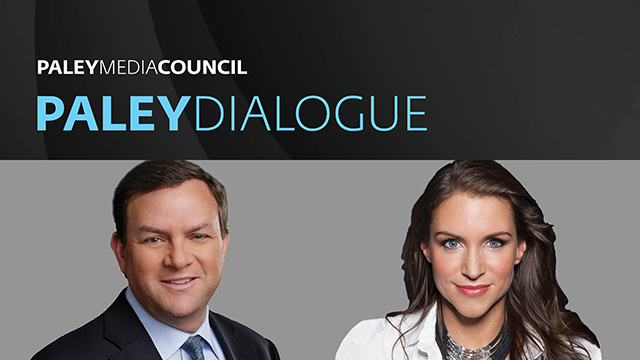 Virtual Paley Dialogue
Wednesday, June 9, 2021
9:30 to 10:15 am PT / 12:30 to 1:15 pm ET
A Conversation with Mark Lazarus, Chairman, NBCUniversal Television and Streaming, and Stephanie McMahon, Chief Brand Officer, WWE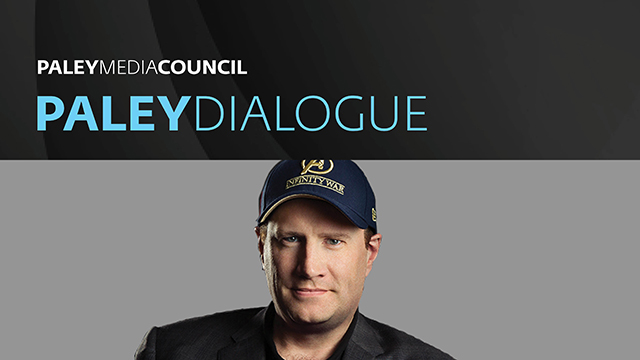 Virtual Paley Dialogue
Wednesday, June 16, 2021
9:30 to 10:15 am PT / 12:30 to 1:15 pm ET
Bringing the Marvel Cinematic Universe to Television