Paley Next Big Thing
A Conversation with Michael Kassan and Brian Cooley: Predicting Trends 2018
Dec 5, 2017
11:30 AM – 1:00 PM
New York
The intersection of media, entertainment, marketing, and technology has become the world's most frenetic junction with more than $800 billion changing hands each year. All are vying for the most elusive commodity on the planet: people's attention. Navigating this constantly morphing landscape requires agility and an ability to forecast what's next.
The Paley Center for Media has invited those looking ahead to discuss the next twelve months of media, entertainment, marketing, and technology, forecasting the most transformative advancements and disruptive trends to reveal the pivotal changes that will define 2018.

Michael Kassan
Chairman and CEO, MediaLink

Michael E. Kassan is an internationally recognized business strategist operating at the intersection of the media, advertising, entertainment and technology industries. He is the founder of MediaLink, a leading advisory and business development firm with principal offices in New York, Los Angeles, Chicago and San Francisco. The team of 140+ provide critical counsel in the areas of strategic marketing and brand development, implementation roadmaps, technology solutions for media, media sales and revenue generation, business development, organizational planning and competitive analysis to many of the Fortune 100's biggest global brands.

Previously, Kassan was the President/COO and Vice-Chairman of Initiative Media Worldwide, where he helped grow media billings from $1.5 billion to over $10 billion. Prior to Initiative, he was President and COO of International Video Entertainment (Artisan Entertainment). In 1997, he was named one of the top media executives in America by Advertising Age Magazine.

Kassan is often called upon as a speaker, moderator and commentator to share his insights on the media and advertising industries and the places in which tangible opportunities exist for marketers. He is a regular keynote speaker at the world's major media conferences, including Consumer Electronics Show, Cannes Lions International Festival of Creativity, Mobile World Congress, Advertising Week, Media360, among others.

Kassan has served on the Board of the Hollywood Radio and Television Society, The Paley Center for Media, Ad Council, She Runs It (formerly AWNY), American Advertising Federation, National Board of The Whitney Museum of American Art, iDiverse, the Commission on California State Government Organization and Economy and the Cultural Affairs Commission – City of Los Angeles and has been Chairman of the State Senate Select Committee on the Entertainment Industry. In addition, he is a strong supporter of community and not-for-profit programs, and currently serves as Chair of the UJA-New York Marketing Communications Committee.
Brian Cooley
Editor at Large, CNET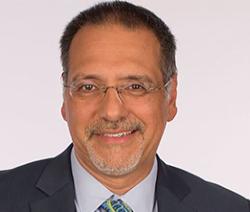 Brian Cooley is Editor at large at CNET, charged with following the major consumer technology trends that underlie today's digital lifestyle revolution. He has his finger on the pulse of CNET's 47 million unique monthly users and maintains a real world perspective on what they want.

He has been with CNET since 1995, integrally involved with its forays in streaming radio, automotive technology and video shows.

Prior to joining CNET he was a morning drive radio personality for 13 years in L.A. and S.F. and was born & raised in Silicon Valley.
Media Council Members can livestream this event at 12:00 pm EST on Tuesday, December 5.


---
This event is exclusive to Media Council Members and other invited guests. To find out more about Media Council Membership, contact mediacouncil@paleycenter.org
Media Council
Featuring candid conversations with the best minds in the industry, the Paley Media Council offers events covering the full spectrum of media businesses for an exclusive membership audience.
International Council Summit
Co-chaired by Frank A. Bennack, Jr. and Henry A. Kissinger, this is an invitation-only membership community comprised of the world's most important entertainment, media, and technology executives.