Paley Dialogues
A Conversation with Kevin Beggs, Chairman, Lionsgate Television Group
Nov 16, 2017
6:15 – 8:00 PM
Los Angeles
The visionary Chairman of Lionsgate Television Group, whose catalog of premium TV content includes critically acclaimed hits such as Orange Is the New Black, Greenleaf, and Graves, joined Paley for a conversation regarding creating compelling television for a global, multiplatform landscape.
Kevin Beggs
Chairman, Lionsgate Television Group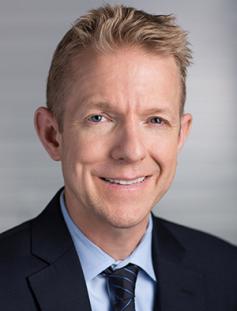 Kevin Beggs is Chairman of the Lionsgate Television Group, overseeing development and production of all scripted and non-scripted programming. An 18-year veteran of the Company and a member of its corporate senior management team, he has spearheaded the strategic expansion of Lionsgate's television production operations into one of the largest independent television businesses in the world.

He is also one of the key executives managing Lionsgate's 50/50 partnership with CBS in Pop and its streaming service Tribeca Shortlist, sitting on the Board of Directors for both entities. In addition, he played a role in Lionsgate's $4.4 billion acquisition of Starz, the largest transaction in the Company's history.

Since joining Lionsgate in 1998, Mr. Beggs has guided the Television Group's growth into a leading supplier of premium content for cable and broadcast networks and a supplier of choice for streaming services. Lionsgate's roster of nearly 90 shows on more than 40 different networks includes: the groundbreaking hit series Orange Is the New Black (Netflix); the fan favorite Nashville, now setting ratings records in its new home on CMT; the dramedy Casual (Hulu); the syndication success The Wendy Williams Show; the hit drama series The Royals (E!); the breakout success Greenleaf (OWN); and the critically acclaimed Dear White People (Netflix).

Mr. Beggs has also spearheaded one of the most prolific development and production slates in the Company's history, including such eagerly anticipated shows as the broadcast network reality series Candy Crush (CBS), American Lion (HBO), White Famous (Showtime), Dirty Dancing (ABC), and Step Up (YouTube Red).

He has also been responsible for Lionsgate's iconic multiple Emmy Award–winner Mad Men, eight seasons of Showtime's hit comedy Weeds, seven seasons of Showtime's acclaimed Nurse Jackie, and six seasons of USA's Dead Zone.

Mr. Beggs is the recipient of Operation Smile's John Connor Humanitarian Award and The Help Group's Teddy Bear Humanitarian Award, and he received Broadcasting & Cable's 2014 Content Innovation Award. He has served on the Board and Executive Committees of the International Academy of Television Arts & Sciences, the Los Angeles Paley Center for Media, and the National Association of Television Program Executives (NATPE), serving as its Chairman for four years.
Moderator:
Michael Schneider
Executive Editor, IndieWire; Editor-At-Large, Variety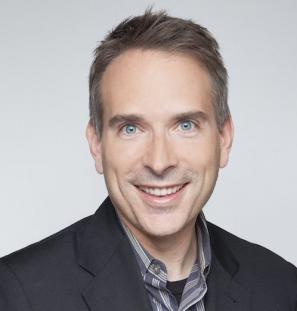 Michael Schneider is the Executive Editor for IndieWire, Editor-At-Large for Variety and a contributor to Los Angeles public radio station KCRW, where he hosts "The Spin-Off," a podcast about the TV industry, and contributes to "The Business" and "Press Play." Prior to that, he was the Chief Content Officer for TV Guide Magazine, where he helped launch the website TV Insider. With more than 20 years' experience covering TV business, Schneider often appears on news and entertainment shows as a television expert and moderates panels with industry execs, showrunners and talent. He also served as judge on a Fox Reality Channel show you probably didn't see. Before TV Guide Magazine, he spent 12 years as TV editor of Variety and Daily Variety, and was the LA bureau chief for the weekly TV trade publication Electronic Media (later known as Television Week).
Media Council Members can livestream this event at 7:00 pm PST on Thursday, November 16.


---
This event is exclusive to Media Council Members and other invited guests. To find out more about Media Council Membership, contact mediacouncil@paleycenter.org
Media Council
Featuring candid conversations with the best minds in the industry, the Paley Media Council offers events covering the full spectrum of media businesses for an exclusive membership audience.
International Council Summit
Co-chaired by Frank A. Bennack, Jr. and Henry A. Kissinger, this is an invitation-only membership community comprised of the world's most important entertainment, media, and technology executives.