PALEY DIALOGUE
OWN's Erik Logan in Conversation with Special Guest Mara Brock Akil
Sep 20, 2018
6:15 – 8:00 PM
Los Angeles
Erik Logan, the innovative president of OWN: Oprah Winfrey Network, whose series include the critically acclaimed Ava DuVernay drama Queen Sugar and popular hits, including Greenleaf and The Haves and Have Nots, is joined in conversation by creative powerhouse Mara Brock Akil, creator, executive producer, and director of the network's latest hit drama Love Is___.

The duo will discuss the network's recent prime-time success and expanding its passionate audience with a growing slate of scripted shows.
Erik Logan
President
OWN: Oprah Winfrey Network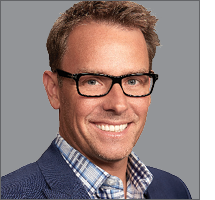 Erik Logan was named president of OWN: Oprah Winfrey Network in July 2011. He spearheads and oversees the day-to-day operations for the network, which year-to-date is the #1 cable network for African-American women in primetime.
OWN is a leading destination for premium scripted programming from today's most innovative storytellers. Its popular dramas include the critically acclaimed "Queen Sugar," from award-winning filmmaker Ava DuVernay, megachurch drama "Greenleaf" from writer/producer Craig Wright and romantic drama "Love Is__" from creators Mara Brock Akil and Salim Akil. 2019 will debut the lyrical drama "David Makes Man" from Academy Award-winning writer Tarell Alvin McCraney ("Moonlight") and the soapy drama "Ambitions" from box office hit maker Will Packer ("Girls Trip").

The network also features several popular unscripted programs including "Iyanla: Fix My Life," "The Book of John Gray" and "Black Love."

Logan also oversees the network's growing digital division including the award-winning website Oprah.com and Watch OWN app, as well as the network's first foray into mobile gaming with "Bold Moves." Additionally, OWN recently launched podcast versions of its hit programs, "Oprah's SuperSoul Conversations" and "Oprah's Master Class," which spotlights top thinkers, authors, spiritual luminaries and celebrities. The podcasts have garnered more than 60 million downloads worldwide.

Logan joined Winfrey's original production company Harpo Studios in 2008 as executive vice president before being elevated to president of OWN.

A veteran radio and media industry executive, Logan was executive vice president, programming and broadcast operations for XM Satellite Radio where he helped build the subscriber base to beyond nine million subscribers, negotiated partnerships and managed day-to-day relationships with major content providers including Major League Baseball, PGA Tour, CNN, Clear Channel Communications and Fox News.

Prior to joining XM, Logan also served as president of programming for Citadel Broadcasting, and served for over a decade at CBS/Infinity Broadcasting in a variety of roles, including vice president of programming.

Logan currently serves on the Board of Directors for the Big Machine Label Group, the Los Angeles Board of Advisors for the Paley Center, and serves on the NAACP Entertainment Industry Board of Advisors.

An avid waterman, Logan served on the Board of Directors of USA Surfing, the NGB for the United States Olympic Committee; is co-founder of Shred & Speed, LLC and is co-owner in Nikau Kai Surf x Cafe and Laird Apparel. Additionally, Logan is an advisor to Earth Technologies, the leading sustainable surfboard and SUP manufacturer in the U.S.
Mara Brock Akil
Creator & Executive Producer
Love Is___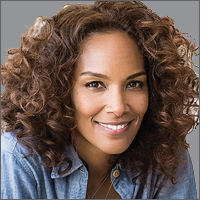 Writer and producer of over 300 episodes of television, Mara Brock Akil has truly left her mark on Hollywood. Beginning her career as a writer on series such as South Central, Moesha, and The Jamie Foxx Show, Akil quickly rose in the ranks proving herself to be both a pivotal voice in storytelling, as well as an incredibly talented producer. Following her work on those shows, Akil went on to create the seminal television series Girlfriends in 2000. Groundbreaking in many ways, the series was a witty, intelligent and honest exploration of the many facets of black womanhood through the lens of four very different women. The series aired for 8 seasons, during which it was one of the highest-rated scripted shows among African-Americans ages 18-34 and bravely tackled an endless number of issues, including colorism, AIDS and class issues. Additionally, during that time, Akil developed the spin-off series The Game, which premiered in 2006 quickly becoming a fan-favorite, as well. This fandom became undeniable in 2009 when, upon cancellation, loyal fans of The Game took to social media to launch a campaign to save the series. Taking notice, BET stepped and struck a deal to renew the series and develop additional episodes, which ultimately garnered record-breaking ratings when the show premiered on its new home. In 2013, she and her husband/producing partner Salim Akil, developed their first one-hour drama, Being Mary Jane, which debuted to over 4 million viewers further lamenting her ability to tell powerful and engaging stories that audiences are drawn to. In 2016, The Akils moved their company, Akil Productions, to Warner Bros. Television with a multi-year overall deal. The pair have been busy since making the move and, in 2018, launched 2 new series under the pact – Black Lightning, which premiered in January on The CW, and Love Is___ , which debuted on OWN in June. Both series have resonated with critics and audiences alike, and have each earned second season renewals.

Beyond her work as a writer and producer, Akil has consistently been recognized by her peers as a leader in the industry. In 2013, she was honored by Essence magazine with their Visionary Award during their annual Black Women in Hollywood luncheon, as well as being recognized as an honoree during that year's Black Girls Rock Awards. Additionally, Akil has been named to Variety and The Hollywood Reporter's Showrunner Power List multiple times, and has made The Hollywood Reporter's Women in Entertainment Power100 for the past 3 years and running.

Akil's impact transcends entertainment as she dedicates a great deal of time to philanthropic efforts. She held leadership roles and contributed to LAXArt, The Underground Museum, The Samburu Project, Dance Theatre of Harlem and The Studio Museum of Harlem. In 2014, Girls, Inc. honored Akil for her work inspiring and advocating for girls everywhere. Additionally, she serves on several boards, including the advisory board for the Humanitas Prize, WGA West's Board of Directors, and Northwestern University's School of Communication National Advisory Council. In the Fall of 2017, Northwestern honored Akil for the positive impact she has made in television and film by presenting her with their prestigious Medill Alumni Award and inducting her into the Medill Hall of Achievement.

Akil currently resides in Los Angeles with her husband and two sons.
Media Council Members can livestream this event at 7:00 pm PT on Thursday, September 20.
---
This event is exclusive to Media Council Members and other invited guests. To find out more about Media Council Membership, contact mediacouncil@paleycenter.org
Media Council
Featuring candid conversations with the best minds in the industry, the Paley Media Council offers events covering the full spectrum of media businesses for an exclusive membership audience.
International Council Summit
Co-chaired by Frank A. Bennack, Jr. and Henry A. Kissinger, this is an invitation-only membership community comprised of the world's most important entertainment, media, and technology executives.