PALEY NEXT BIG THING
Predicting Trends 2020
Dec 16, 2019
6:00 – 9:00 PM ET
New York
Predicting Trends 2020 will bring to the surface those critical issues media leaders need to know going into the new year. What are the do or die conversations that must be had right now? What should we learn from 2019? This esteemed group of industry leaders will share those issues they feel are the most pressing, offering attendees a thoughtful checklist with which to approach the new year and beyond.


Kelly Abcarian
General Manager, Advanced Video Advertising Group
Nielsen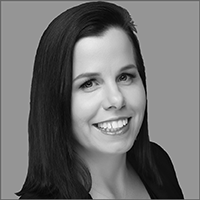 Kelly Abcarian is a media research executive with more than 18 years of industry and technical leadership in aligning cross product solutions for television, digital and cross-platform. As General Manager for Nielsen's new Advanced Video Advertising Group, Kelly has helped to lead Nielsen in sharpening its focus to help shape the future of Addressable TV Advertising. Over the last several years, Kelly has helped to lead Nielsen in making a number of strategic acquisitions that have strengthened their technology offerings and positioned Nielsen in the Addressable TV future, including Qterics, Gracenote and most recently Sorenson Media. With Kelly's deep industry experience, she is excited to lead Nielsen in working alongside the industry in delivering on a true scalable industry wide end-to-end Addressable TV advertising solution.

Since joining Nielsen in 2005, Kelly has held numerous senior roles managing the company's largest marketing technology platforms and servicing clients in the Connect & Media segments of Nielsen's business. Kelly is a frequent speaker at industry events and is a member of the IAB Advanced TV Advisory Board as well as being an active participant on the MRC Standards Committees.

Prior to Nielsen, Kelly held senior leadership positions for large Technology Companies, including Siebel Systems and Oracle. She currently resides in Chicago.



Michael Kassan
Founder, Chairman, and CEO
MediaLink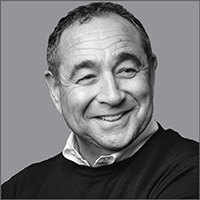 Michael E. Kassan is the founder, Chairman and CEO of MediaLink, a leading strategic advisory firm. Described as the "ultimate power broker," he is a trusted advisor to Fortune 100 chief marketing officers, media moguls, Hollywood visionaries, technology pioneers, advertising holding company heads and Wall Street investors. They seek his insights and instruction for solving their most complex business challenges. Kassan and his global team of more than 165 specialists provide counsel for navigating the age of digital disruption in areas including: marketplace development, talent and organization, brand transformations, data and technology, agency optimization and investor strategies.

Kassan is known for his uncanny ability to see – and seize – opportunities across complementary industries and is often called upon as a keynote speaker and media commentator on the most pressing and provocative topics impacting the future of marketing. He has also been instrumental in redefining major tentpole events like CES, Cannes Lions, and Mobile World Congress for the greater marketing landscape.

Prior to founding MediaLink in 2003, Kassan was President/COO and Vice-Chairman of Initiative Media Worldwide, growing billings from $1.5 billion to over $10 billion. Before that, he was President and COO of International Video Entertainment (Artisan Entertainment). In 2019, Kassan was inducted into the American Advertising Federation's Hall of Fame, which is considered the highest honor in advertising. He has been named one of the top media executives in America by Ad Age and in 2018 was honored on Adweek's "Power 100" list and on Variety's index of the 500 most influential business leaders shaping the global entertainment industry. Michael has also been named to The Hollywood Reporter's "Silicon Beach 25" list of the most powerful digital players in L.A.

In addition, Kassan has served on the Board of the Hollywood Radio and Television Society, the Commission on California State Government Organization and Economy and the Cultural Affairs Commission – City of Los Angeles and has been Chairman of the State Senate Select Committee on the Entertainment Industry. Kassan is also a strong supporter of community and not-for-profit programs; he currently serves as Chair of the UJA-New York Marketing Communications Committee and is a Board member of the American Advertising Federation, the Ad Council and the Paley Center for Media.
Sophie Ann Kelly
Senior Vice President, Whisk(e)y
Diageo North America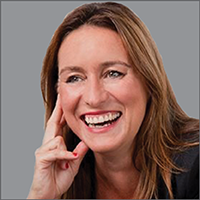 With a global advertising career spanning more than two decades and four continents, Sophie Kelly has established herself as a business-minded creative force, and an agent of change. She has a proven combination of traditional brand marketing knowledge and digital expertise, allowing her to be a valued partner for brands, agencies and colleagues alike, in their journeys to transform marketing and communications.

Sophie joined Diageo in 2016 as the Senior Vice President of Diageo's industry-leading Whisk(e)y portfolio in North America. In that role she's led growth on some of the most iconic and valuable brands in the category. She is also responsible for a group of distilleries and brand homes that include the historic Stitzel-Weller, known as the "Cathedral of Bourbon," and the new $115 million Bulleit Distilling Co. in Kentucky. She is enjoying crafting the future of North American Whiskey. Most recently she brought on entrepreneur and award-winning distiller Nicole Austin to lead the Cascade Hollow Distilling Co., home to George Dickel Tennessee Whisky.

In her previous role as CEO of The Barbarian Group, Sophie transformed the company from a small, innovative digital production shop to a tech-forward creative company that provided everything from brand planning, to creative, to technology and experience design. During her tenure the agency was the inaugural winner of the Cannes Lions Innovation Grand Prix, was named to Crain's Best Places to Work list, and won marquee accounts including Pepsi, IBM, Etihad and Kind.

Prior to joining The Barbarian Group, Sophie served as Managing Director of the agency StrawberryFrog. Previously she acted as Global Business Director at J. Walter Thompson Worldwide.

Sophie is known for her approach of always being in service of the brand. She also remains committed to doing the right thing to generate innovative creative ideas that translate into world-class work which will drive business results for brands.
Beth Lester Sidhu
COO
The Stagwell Group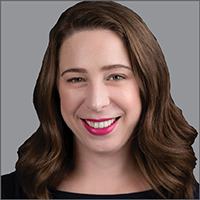 Beth is the Chief Operating Officer of The Stagwell Group. Beth manages Stagwell's acquisition operations, shared services including centralized marketing and technology efforts, strategic positioning and overall operations. Beth has focused her career at the intersection of business, news and politics. Prior to Stagwell, Beth was the creative mind behind POLITICO's award-winning live events division and previously held leadership roles for public relations firm Burson-Marsteller, international polling firm Penn, Schoen & Berland and the Political Unit of CBS News. She has a Master's degree from the University of Cambridge, King's College and a BA from George Washington University, both in International Relations.
Moderator:
Jenifer Berman
CMO
Insider Inc.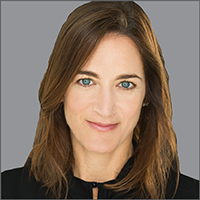 Jenifer Berman is the CMO of Insider Inc., where she oversees all marketing and sales activities for Business Insider, Insider, and Insider Studios. Prior to joining Insider Inc., Jenifer was the Associate Publisher, Marketing at Vanity Fair, where she launched VF Studios, the brand's branded content group, as well as experiential marketing extensions, including the New Establishment Summit and Vanity Fair Founders Fair. Jenifer previously led global marketing and brand development at National Geographic. She began her marketing career at Conde Nast, and spent most of her tenure there at The New Yorker. Prior to that she was an editor and journalist focusing on art and culture.
Media Council Members can view the live stream of this event beginning at 7:00 pm ET on Monday, December 16.
---
This event is exclusive to Media Council Members and other invited guests. To find out more about Media Council Membership, contact mediacouncil@paleycenter.org
Media Council
Featuring candid conversations with the best minds in the industry, the Paley Media Council offers events covering the full spectrum of media businesses for an exclusive membership audience.
International Council Summit
Co-chaired by Frank A. Bennack, Jr. and Henry A. Kissinger, this is an invitation-only membership community comprised of the world's most important entertainment, media, and technology executives.