Next Big Thing
Predicting Trends for 2019
Dec 11, 2018
6:00 – 7:30 PM
New York
The intersection of media, entertainment, marketing, and technology has become the world's most frenetic junction with more than $800 billion changing hands each year as companies seek to master the new innovations. All are vying for the most elusive commodity on the planet: people's attention. Navigating this constantly morphing landscape requires agility and an ability to intuit what's next.

The Paley Center for Media has invited those looking ahead to discuss the most transformative advancements and disruptive trends to reveal the pivotal changes that will define 2019—particularly timely as the industry gears up for its annual pilgrimage to CES.
Opening Remarks:
Bill Maloney
Northeast Technology, Media & Entertainment, and Telecommunications Advisory Leader, EY

Bill is a Partner in EY's Media and Entertainment practice, utilizing more than 25 years of finance and operational transformation and related advisory services across a broad set of industries. He is currently EY's Northeast Technology, Media & Entertainment, and Telecommunications Advisory Leader.

Bill's unique combination of media industry experience, global finance and ERP transformation with large, complex project leadership has positioned him as one of the leaders in his field. Throughout his career, he has led both domestic and international transformation programs.

His business transformation experiences include helping media companies improve their content creation process, creating global shared services, developing a new business operations strategy and implementing new global integrated business systems.
Presenter:
Michael Kassan
Chairman & CEO, MediaLink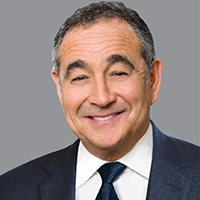 Michael E. Kassan is an internationally recognized business strategist operating at the intersection of the media, advertising, entertainment and technology industries. He is the founder of MediaLink, a leading advisory and business development firm with principal offices in New York, Los Angeles, Chicago and San Francisco. The team of 140+ provide critical counsel in the areas of strategic marketing and brand development, implementation roadmaps, technology solutions for media, media sales and revenue generation, business development, organizational planning and competitive analysis to many of the Fortune 100's biggest global brands.

Previously, Kassan was the President/COO and Vice-Chairman of Initiative Media Worldwide, where he helped grow media billings from $1.5 billion to over $10 billion. Prior to Initiative, he was President and COO of International Video Entertainment (Artisan Entertainment). In 1997, he was named one of the top media executives in America by Advertising Age Magazine.

Kassan is often called upon as a speaker, moderator and commentator to share his insights on the media and advertising industries and the places in which tangible opportunities exist for marketers. He is a regular keynote speaker at the world's major media conferences, including Consumer Electronics Show, Cannes Lions International Festival of Creativity, Mobile World Congress, Advertising Week, Media360, among others.

Kassan has served on the Board of the Hollywood Radio and Television Society, The Paley Center for Media, Ad Council, She Runs It (formerly AWNY), American Advertising Federation, National Board of The Whitney Museum of American Art, iDiverse, the Commission on California State Government Organization and Economy and the Cultural Affairs Commission – City of Los Angeles and has been Chairman of the State Senate Select Committee on the Entertainment Industry. In addition, he is a strong supporter of community and not-for-profit programs, and currently serves as Chair of the UJA-New York Marketing Communications Committee.
Panel:
Paul Marobella
Chairman & CEO, Havas North America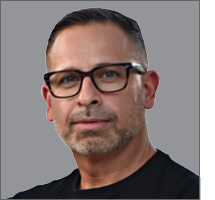 A modern CEO energized by breaking traditions in an industry that is at an inflection point. Paul is focused on building Havas Creative North America into the most meaningful partner to the modern CMO and energizing the Vivendi x Havas network. He leads the three core-creative networks with over 1,000 creative people at Havas, Arnold, The Annex and key specialty networks in North America.

Before taking on the North America Creative CEO role, and as a creative leader with a digital/data core, Paul's first mission at Havas was to lead the first-party data/CRM practice in North America, helia. He then transitioned the CEO role to help transform the Havas Chicago creative agency, a project that became an inspiration for the Havas Village concept globally. He also co-founded the global culture and entertainment network of Havas x Vivendi, The Annex which is currently in five cities around the world and expanding to work with global brands such as Adidas, Coca-Cola and L'Oreal.

Prior to Havas, he spent seven years leading two North American regions for the Accenture Interactive agency Wirestone. While there he was focused on creative/business model innovation and digital transformation assignments for global brands such as HP, Motorola, Nike, Boeing and Conagra.

Paul is experienced at transformations, from traditional to digital, from flat to growing, from boring to exciting and is always determined to create new value. Each career stop has had a unique focus on an important moment in the company's evolution and required leadership to elevate the company to the next level.

He is passionate about giving back and helping at-risk kids. His efforts are focused on lifting up under-resourced Chicago youth through his influence on boards at the Inner-City Education Program (a Chicago Blackhawks charity) and Off The Street Club on Chicago's West Side.

When not in a conference room or airport, Paul can be found on the ice playing hockey.
Rachel Pasqua
Vice President, Global Marketing & Creative, Verve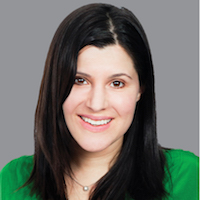 Rachel Pasqua leads corporate and product marketing, as well as creative, for Verve. An 18-year veteran of the mobile industry, she joins Verve from GroupM where she led digital and emerging tech strategy for MEC and Metavision. Prior to GroupM, Rachel held innovation-focused roles at Hearst's iCrossing and Omnicom's Organic as well as at numerous early stage mobile and digital ad tech startups. A well-known thought leader in the mobile industry, she has presented at SXSW, CES, Digiday, Mobile Media Summit, The MMA, OMMA, and Street Fight to name but a few, has judged many competitions including The Smarties and the 2010 Communication Arts Interactive Design Annual, is co-author of the book Mobile Marketing: An Hour a Day (12.2012, John Wiley & Sons) and a frequent contributor to trade industry publications.
JC Uva
Managing Director, MediaLink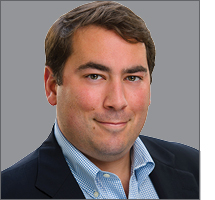 As Managing Director, JC Uva leads MediaLink's investor strategy specialty. His experience spans corporate and digital strategy, media sales, and finance. In this role, JC advises financial and strategic clients on understanding the ongoing state of disruption across Madison Avenue, Silicon Valley and Hollywood. He's counseled investors such as Providence Equity, TPG Capital, Silver Lake, and Searchlight Capital, among others, on some of the most important transactions in the media space in recent years.

JC's unique blend of experience has allowed him to help investors navigate nuanced businesses and evaluate critical investment factors, from business strategy and market positioning to organizational structure to talent and technology capabilities. In this capacity, JC works not only with investors, but also with C-suite stakeholders driving the future of media.

Prior to joining MediaLink in 2012, JC spent several years as an investment banker at Moelis & Company and began his career working in television and digital ad sales at CNN. He graduated from the School of Foreign Services at Georgetown and received his MBA at NYU Stern.
Francis Wong
Executive Vice President, Global Creative Director, WGSN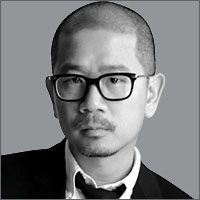 As the Executive Vice President, Global Creative Director at WGSN, Francis sits at the intersection of product, technology, marketing, sales and content. He is also responsible for the brand design and visual representation of the company's identity. Francis is based in New York Head Office, he oversees the global design teams and the international localization teams. He sets the creative direction and contributes to the development of new products, user experience/user interface (UX/UI) design and services.

Francis' began his career as a lecturer in IT, Education and change management. After moving to New York, he tapped into his creative side, looking at how to use creativity and branding to implement change throughout organizations. After serving as an Art Director in advertising, he accepted a job at then start-up Stylesight. As part of the key team at Stylesight, he helped build one of the largest B2B services for the Fashion industry, before it's acquisition by WGSN.

In 2016, Francis was recognized and featured as one of the honorees in the Mandarin Leader magazine. He was also guest speaker in many academic and design organizations events including Fashion Institute of Technology, Parsons School of design, Soho House and the WGSN Futures Summit.
Moderator:
Nilay Patel
Editor-in-Chief, The Verge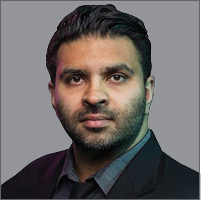 Nilay Patel is Editor-in-Chief and co-founder of The Verge, the technology and culture network from Vox Media. Prior to The Verge, Nilay spent four years as Managing Editor of Engadget, where he drew upon his background as a lawyer to report and explain complex legal situations in everyday terminology — a niche that led to SAYMedia naming Nilay one of 10 "voices that matter" in technology journalism. Nilay has appeared on CNBC, NBC Nightly News, MSNBC, CNN, CNN International, NPR, Fox News, Sky News, NHK, G4TV, TWiT, and other networks. He received an AB in Political Science from the University of Chicago in 2003 and his J.D. from the University of Wisconsin Law School in 2006.
Media Council Members can live stream this event at 7:00 pm ET on Tuesday, December 11.
---
This event is exclusive to Media Council Members and other invited guests. To find out more about Media Council Membership, contact mediacouncil@paleycenter.org
Opening Remarks:
Bill Maloney, Northeast Technology, Media & Entertainment, and Telecommunications Advisory Leader, EY
Presenter:
Michael Kassan, Chairman & CEO, MediaLink

Panel:
Paul Marobella, Chairman & CEO, Havas North America
Rachel Pasqua, Vice President, Global Marketing & Creative, Verve
JC Uva, Managing Director, MediaLink
Francis Wong, Executive Vice President, Global Creative Director, WGSN
Moderator: Nilay Patel, Editor-in-Chief, The Verge
Media Council
Featuring candid conversations with the best minds in the industry, the Paley Media Council offers events covering the full spectrum of media businesses for an exclusive membership audience.
International Council Summit
Co-chaired by Frank A. Bennack, Jr. and Henry A. Kissinger, this is an invitation-only membership community comprised of the world's most important entertainment, media, and technology executives.