VIRTUAL PALEY DIALOGUE
Virtual Paley: Private Capital in Media
Wednesday, July 29, 2020
9:00 to 10:00 am PT / 12:00 to 1:00 pm ET
By virtue of the significant amounts of capital at their disposal, the venture capital and growth/private equity industries are playing a significant role in the evolution of media, as technology, innovation, and changes in consumer behavior and preferences fuel disruption across news, entertainment, and sports. This conversation will look at how these investors may shape the future of media. What are their perspectives on incumbent and new media and how do they see the COVID-19 pandemic and the current macro environment driving opportunity and risk? Which sectors are ripe for upheaval and how are they likely to evolve? What role will AI play? What kinds of communities and new platforms do they see evolving and how will their participation as investors change the way we all consume media?
This event is exclusive to Media Council Members and other invited guests. A link to RSVP to this Virtual Paley event will be sent to NY & LA Paley Media Council Members. To find out more about Media Council Membership, contact mediacouncil@paleycenter.org.
Brad Burnham
Partner
Union Square Ventures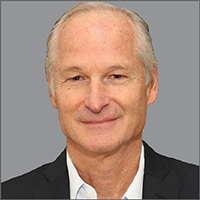 Brad Burnham is a partner at Union Square Ventures. He started working in information technology with AT&T in 1979. Brad spun Echo Logic out of Bell Laboratories in 1989 and joined AT&T Ventures in 1993. Brad co-founded TACODA in 2001 before joining Fred to create Union Square Ventures in 2003. Brad majored in political science at Wesleyan University. He is married with two kids and lives in New York City.
Jay Chi
Founding Partner
Makers Fund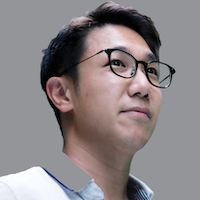 Jay has worked in interactive entertainment for the last sixteen years as an industry advisor, focusing on helping early stage and large international firms with their strategies, investments and growth, working globally across Asia, North America, and Europe. A lifelong gamer and advocate for the industry, his passion is in supporting individuals and companies—large or small—who make positive contributions to the rapid growth of interactive entertainment.
David Kestnbaum
Senior Managing Director
The Blackstone Group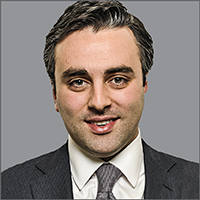 David N. Kestnbaum is a Senior Managing Director in the Private Equity Group. He currently focuses on investments in Business Services, Leisure & Entertainment, Media & Telecom, and Transportation & Logistics, amongst other sectors.

Since joining Blackstone in 2013, Mr. Kestnbaum has been involved in the execution of Blackstone's current investments in Merlin Entertainments, SERVPRO, PSAV, Alight Solutions, SESAC, Tradesmen, and Outerstuff, as well as prior investments in AlliedBarton Security Services, AVINTIV, Cloverleaf Cold Storage, and DJO Global. Before joining Blackstone, Mr. Kestnbaum was a Vice President of Vestar Capital Partners, and was previously a member of JP Morgan's Financial Sponsor Group.

Mr. Kestnbaum holds a BA in Political Science from The University of North Carolina at Chapel Hill. He is currently a Director of SERVPRO, PSAV, Alight Solutions, SESAC, Tradesmen, and Outerstuff. He is currently representing Blackstone as a 2019-20 Partnership for New York City Rockefeller Fellow, and was previously a member of the Associates Council of Prep for Prep, a New York-based non-profit organization.
Ted Oberwager
Managing Director
KKR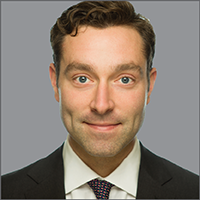 Ted Oberwager (New York) joined KKR in 2008 and is a member of the Technology, Media and Telecommunications industry team within KKR's Private Equity platform. He focuses on Internet, Media, Entertainment & Sports private equity and TMT growth equity investments in the Americas. At KKR, Mr. Oberwager has been involved with investments in OverDrive, Epic Games, AppLovin, RBmedia, Pandora, Ultimate Fighting Championship (UFC), Weld North Holdings, Starry, DoubleDutch, FanDuel Group, Next Issue Media and Sealy Corporation, as well as business development and strategy roles in KKR Credit. He serves as a director or observer on the Boards of AppLovin, RBmedia, UFC, and FanDuel Group. Prior to joining KKR, he was with Merrill Lynch global private equity where he was involved in a broad range of private equity transactions. He holds a B.A., magna cum laude, Phi Beta Kappa, from Georgetown University and an M.B.A. from Harvard Business School.
Moderator:
John Josephson
Chairman & CEO
SESAC, Inc.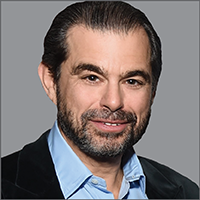 John is the Chairman and CEO of SESAC, Inc., a leading music licensing and rights management company. He has been an investor in, and director of, the company since 1992, following its acquisition by Allen & Company Inc. in partnership with an investor group. SESAC was acquired by affiliates of The Blackstone Group in February 2017. Blackstone's acquisition of SESAC was the first investment as part of its Core Equity strategy, which is specifically designed to hold investments for much longer periods of time than traditional private equity funds, with an initial target of 10-15 years or more. Previously, John was a Managing Director at Allen & Company LLC, where he worked with companies in the media, entertainment and consumer internet and technology industry verticals.

John currently serves as a member of the Board of Trustees of the Paley Center for Media, the Board of Directors of the Songwriters Hall of Fame, the Dean's Advisory Board of the College of Arts & Sciences at Cornell University and the New York Advisory Board of Teach for America. John is a member of the Council on Foreign Relations, the Recording Academy, the Academy of Country Music and the Country Music Association.
---
Media Council
Featuring candid conversations with the best minds in the industry, the Paley Media Council offers events covering the full spectrum of media businesses for an exclusive membership audience.
International Council Summit
Co-chaired by Frank A. Bennack, Jr. and Henry A. Kissinger, this is an invitation-only membership community comprised of the world's most important entertainment, media, and technology executives.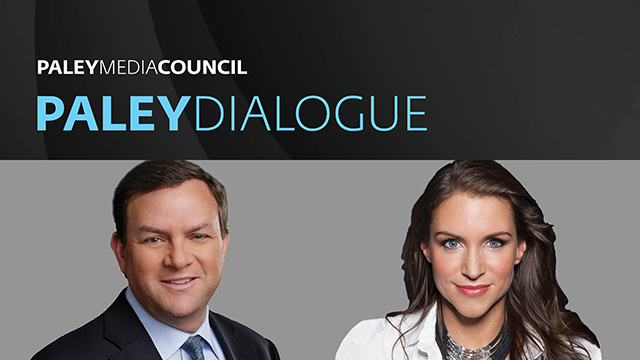 Virtual Paley Dialogue
Wednesday, June 9, 2021
9:30 to 10:15 am PT / 12:30 to 1:15 pm ET
A Conversation with Mark Lazarus, Chairman, NBCUniversal Television and Streaming, and Stephanie McMahon, Chief Brand Officer, WWE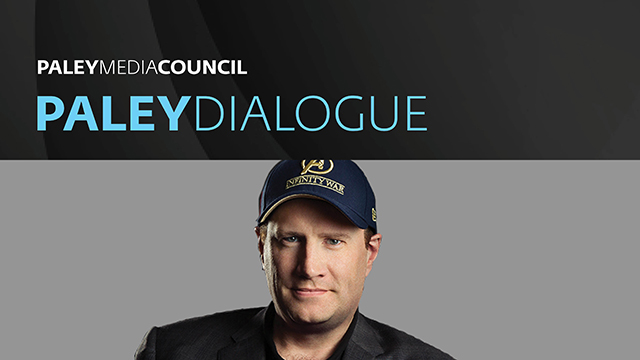 Virtual Paley Dialogue
Wednesday, June 16, 2021
9:30 to 10:15 am PT / 12:30 to 1:15 pm ET
Bringing the Marvel Cinematic Universe to Television