Virtual Paley Dialogue
Redefining Digital Experiences and Brand Storytelling for the New Decade
Wednesday, October 28, 2020
9:00 to 9:45 am PT / 12:00 to 12:45 pm ET

Time spent on mobile is rocketing up. Our "real" and "digital" world are inextricably linked. With that comes massive opportunity for the future of marketing. Snapchat and Verizon are at the heart of the mobile revolution, both redefining digital experiences and brand storytelling for the new decade. Join Peter Naylor, VP of North America Sales at Snap Inc, and John Nitti, SVP and Chief Media Officer at Verizon, for a conversation about what's next for mobile innovation, from augmented reality to live events to streaming video. Come prepared for stories, strategies, and a few "wow" moments.
Peter Naylor
Vice President of North America Sales
Snap

John Nitti
Senior Vice President and Chief Media Officer
Verizon
Moderator:
Yael Taqqu
Senior Partner
McKinsey & Company
Events and participants are subject to change.
Official Knowledge Partner

This event is exclusive to Media Council Members and other invited guests. A link to RSVP to this Virtual Paley event will be sent to NY & LA Paley Media Council Members. To find out more about Media Council Membership, contact mediacouncil@paleycenter.org.
Connect on Social
Peter Naylor
Vice President of North America Sales
Snap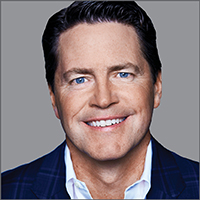 Peter Naylor is Vice President of Americas at Snap, responsible for driving the growth of the company's advertising business across the United States, Canada and Mexico. Previously, Peter served as SVP and Head of Advertising Sales at Hulu, where he worked for over six years. Prior to Hulu, Peter was EVP of Digital Media Sales for NBCUniversal (NBCU) where he ran digital advertising sales for NBCU's entertainment, news and sports digital properties. Before NBCU, Peter served as the SVP of Sales for the iVillage Properties, which was acquired by NBCU in May 2006. Prior to joining iVillage, he served as Vice President of Sales for Terra Lycos. He started his internet sales career at Wired Digital. He serves on the Board of Directors for the IAB, the IRTS Foundation and the TD Foundation, an not-for-profit organization that provides aid to children of wounded warriors.
John Nitti
Senior Vice President and Chief Media Officer
Verizon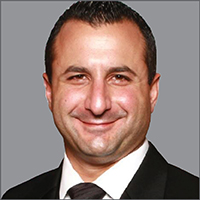 John Nitti joined Verizon in December of 2015 as Chief Media Officer. He is responsible for the strategic development and day-to-day operations for media, sponsorships and digital marketing. Leading Verizon's online marketing efforts, he oversees paid search, search engine optimization and mobile & programmatic media buying. John is also responsible for media investments across video, audio and local platforms. He works to drive deeper engagement with key sports and sponsorship partners such as the NFL, the NBA and INDYCAR.
Prior to joining Verizon, John served as Chief Investment Officer for Publicis Groupe's ZenithOptimedia – Worldwide. While there, he managed the media investments for 20th Century Fox, JP Morgan Chase, Kohls, H&M and Toyota. Prior to that, John was a member of the management team for American Express and led their global media & sponsorship marketing efforts. John has also worked at Dentsu, Time, Inc. and Young & Rubicam.
In December of 2015, John was awarded by the John A. Reisenbach Foundation for his commitment to public service and his community. In 2013, he co-founded Madison Avenue Rebuilds Staten Island and in collaboration with the Stephen Siller Tunnel to Towers Foundation, raised $270,000 to help bridge the financial gap for people rebuilding their homes and lives in the aftermath of Hurricane Sandy. John actively participates in events that assist United States troops abroad and underserved youth in New York City. He is also a head coach for a Catholic School Recreational soccer team on Staten Island.
John holds a Bachelor of Science degree in marketing and finance from Wagner College. He and his wife Noelle and their two sons live on Staten Island in New York.
Yael Taqqu
Senior Partner
McKinsey & Company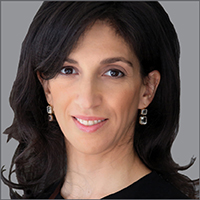 Yael is responsible for McKinsey's client and firm communications in the Americas and is a senior leader of the High Tech, Media & Entertainment, and Telecommunications Practices. She partners with enterprise and consumer-facing clients across strategy, commercial growth, and transformation, with specific expertise in product, go-to-market, and digital performance improvement. She serves both fast-growth technology and leading global institutions.
Yael also leads McKinsey's global network of Experience Studios, immersive spaces for clients to participate in experiential workshops and capability-building programs, as well as to network with the tech community.
Yael graduated from the New England Conservatory of Music Preparatory Division in piano performance. She was the producer of a documentary on HIV, which aired on Showtime and won the Audience Award at the Los Angeles Film Festival.
In addition to her work with McKinsey, Yael serves on the boards of the Juilliard School and the Film Society of Lincoln Center.
Media Council
Featuring candid conversations with the best minds in the industry, the Paley Media Council offers events covering the full spectrum of media businesses for an exclusive membership audience.
International Council Summit
Co-chaired by Frank A. Bennack, Jr. and Henry A. Kissinger, this is an invitation-only membership community comprised of the world's most important entertainment, media, and technology executives.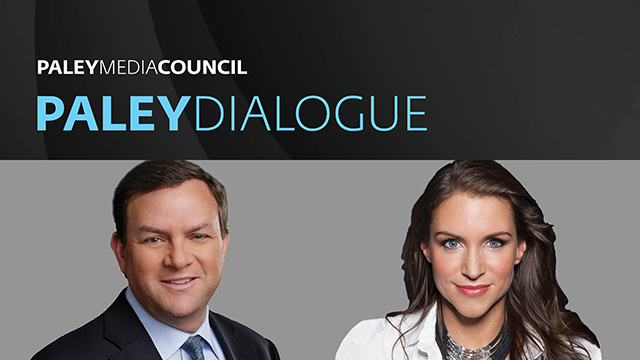 Virtual Paley Dialogue
Wednesday, June 9, 2021
9:30 to 10:15 am PT / 12:30 to 1:15 pm ET
A Conversation with Mark Lazarus, Chairman, NBCUniversal Television and Streaming, and Stephanie McMahon, Chief Brand Officer, WWE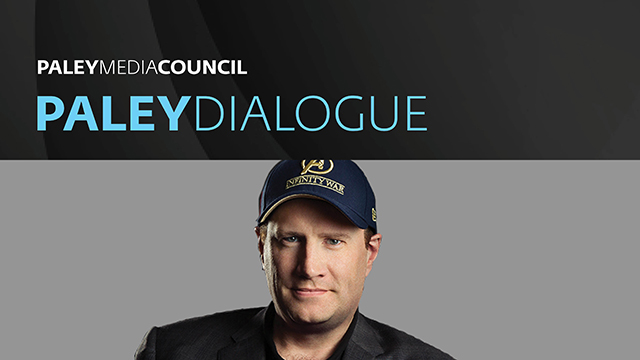 Virtual Paley Dialogue
Wednesday, June 16, 2021
9:30 to 10:15 am PT / 12:30 to 1:15 pm ET
Bringing the Marvel Cinematic Universe to Television