PALEY DIALOGUE
WME's Rick Rosen in Conversation
Dec 4, 2018
6:15 – 8:00 PM
Los Angeles
Rosen, the entertainment titan whose clients include Dick Wolf (Law & Order, Chicago franchises), Alex Gansa (Homeland), and Max Mutchnick (Will & Grace), has guided the careers of some of television's most successful talents. Since WME's acquisition of IMG, he has also overseen the company's broadcast and sports marketing divisions. Rosen will discuss his career and the changing business of television in a global marketplace.
Rick Rosen
Head of Television, Broadcast & Sports
WME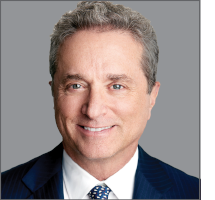 Rick Rosen is the head of the television department at WME. A cofounder of Endeavor Agency, he played a critical role in orchestrating its merger with the William Morris Agency in 2009. In 2014, WME acquired IMG, expanding Rosen's role to oversee the company's broadcast, sports broadcast, marketing, and golf divisions as well.

Rosen's clients include Dick Wolf ("Law & Order", "Chicago" Franchises), Howard Gordon ("Homeland"), Alex Gansa ("Homeland"), Tim Kring ("Heroes"), Conan O'Brien, Linwood Boomer ("Malcolm in the Middle"), Max Mutchnick ("Will & Grace"), Sarah Treem ("The Affair") and Michael Weithorn ("King of Queens"). He also represents notable production companies, such as Hat Trick Productions ("Whose Line Is It Anyway?", "Episodes"). Rosen oversees several international clients as well, including Keshet Broadcasting ("Homeland", "When Heros Fly"), Hagai Levi ("Stray Weeds", "In Treatment") and Ari Shavit ("My Promise Land").

Prior to founding Endeavor in 1995, Rosen spent four years heading the television packaging department at International Creative Management (ICM). He began his entertainment career working for Jonathan Dolgen at Columbia Pictures' business affairs department, where he honed his skills for seven years. Rosen then segued to Orion Television, quickly ascending to the rank of Senior Vice President of Creative Affairs for the network television division.

Rosen currently serves on the Board of Directors of the Los Angeles Leadership Academy and the Alliance for Children's Rights. He also serves on the Peabody Awards Board of Advisors and as the Chair of the Executive Committee of the Academy of Television Arts & Sciences. He is the former president of the Board of Directors of the Hollywood Radio & Television Society, and was inducted into the Broadcasting & Cable Hall of Fame in 2012.
Moderator:
Matthew Belloni
Editorial Director, The Hollywood Reporter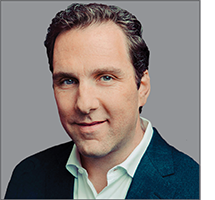 As editorial director of The Hollywood Reporter, Matthew Belloni is responsible for all editorial content and initiatives at the iconic entertainment media outlet. Belloni oversees all of The Hollywood Reporter's editorial properties, including its weekly print magazine; THR.com and its digital verticals; video content, podcasts, live events and the fashion-focused Hollywood Reporter Style brand.

Over the course of his 12-year term, Belloni has served in a number of senior editorial roles at The Hollywood Reporter, playing a significant role in the outlet's heralded transformation from a trade industry daily into the entertainment industry's flagship media brand with a global reach and a major digital presence. Together, The Hollywood Reporter and its sister publication, Billboard, now draw over 38 million monthly unique online visitors and have a combined social media footprint of 20 million followers.

During this time, The Hollywood Reporter has taken home many of publishing's most prestigious awards, including being named recipient of a National Magazine Award for General Excellence in the Special Interest category by the American Society of Magazine Editors and winning 100 National Arts and Entertainment Journalism awards.

Belloni has been at the forefront of The Hollywood Reporter's move into video, audio, live events and television, spearheading initiatives like its video roundtable series, 'Close Up With The Hollywood Reporter', which airs on SundanceTV and was nominated for a Daytime Emmy Award. Belloni also makes frequent appearances on television, analyzing and commenting on the entertainment industry.

Before joining The Hollywood Reporter, Belloni was an attorney at an entertainment litigation firm in Los Angeles and served as a contributor to magazines including Esquire and Details. Belloni graduated from the University of California, Berkeley with a bachelor's degree in political science and obtained a law degree from the University of Southern California School of Law, where he was a member of the USC Law Review.
Media Council Members can livestream this event at 7:00 pm PT on Tuesday, December 4.
---
This event is exclusive to Media Council Members and other invited guests. To find out more about Media Council Membership, contact mediacouncil@paleycenter.org
Media Council
Featuring candid conversations with the best minds in the industry, the Paley Media Council offers events covering the full spectrum of media businesses for an exclusive membership audience.
International Council Summit
Co-chaired by Frank A. Bennack, Jr. and Henry A. Kissinger, this is an invitation-only membership community comprised of the world's most important entertainment, media, and technology executives.