PALEY DIALOGUE
A Conversation with Michael I. Roth and Diego Scotti
May 1, 2018
7:30 – 9:00 AM
New York
What are the big trends that are shaping the future of advertising? What's happening with mobile; with addressable TV ads; with shorter video? How is consumer behavior changing, and where are the Millennials going? Hear valuable insights and join the discussion with two people at the forefront of the industry: Michael Roth, CEO of Interpublic Group, one of the world's largest organizations of advertising and marketing services companies, and Diego Scotti, CMO of Verizon, one of the world's largest global technology companies.
Take a look back by checking out event photos.
Michael I. Roth
Chairman and CEO
Interpublic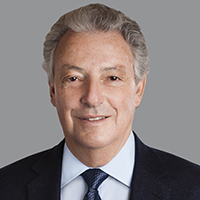 Michael I. Roth is Chairman and CEO of Interpublic (NYSE: IPG), one of the world's largest organizations of advertising and marketing services companies. Prior to serving in his current role, Roth was a member of the company's Board of Directors.
Since assuming leadership of Interpublic in 2005, Roth has righted the company's financial course and moved to make it an industry leader by defining new models that provide value to clients in a rapidly-changing media and marketing environment.
Prior to his current role, Roth was Chairman and CEO of The MONY Group Inc., a financial services holding company that provides a wide range of protection, asset accumulation and retail brokerage products and services through its member companies. Under Roth's leadership, The MONY Group diversified its business mix, broadened its distribution channels and enhanced its ability to compete in today's financial services marketplace.
Roth is a member of the Board of Directors for Pitney Bowes Inc., the Ad Council and Ryman Hospitality Properties. He sits on the Leadership Committee of Lincoln Center for the Performing Arts; the Board of Directors of the Committee Encouraging Corporate Philanthropy and The National Center on Addiction and Substance Abuse at Columbia University (CASA). In addition, he is a Director of The Baruch College Fund and The Partnership for New York City. He is also a member of the Business Roundtable and New York-Presbyterian Hospital's Heart Steering Committee.
A certified public accountant, Roth holds an L.L.M. degree from New York University Law School and a J.D. from Boston University Law School. He is a 1967 graduate of the City College of New York.
Diego Scotti
Executive Vice President and Chief Marketing Officer
Verizon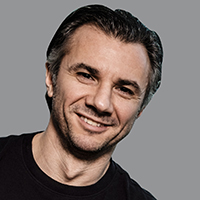 Diego Scotti is executive vice president and chief marketing officer for Verizon. He is responsible for linking the innovations of the company's product team to the customer-focused operations of the business units to build the Verizon global brand, create consumer awareness and advocacy and drive customer loyalty for the brand through all channels.

In this role, Scotti oversees the global management of Verizon's brand, including consumer insights, digital marketing, creative development and agency management, marketing effectiveness, social responsibility, sponsorships and corporate communications. Given the demonstrated power of big data and digital marketing, Scotti also oversees the leveraging of Verizon's current capabilities to help build its global brand.

At the helm of one of the country's largest advertisers, Scotti has taken bold action to execute on Verizon's singular purpose — to deliver the promise of the digital world across creative development, advertising, media strategy, and digital marketing.

Previously, he served as the Chief Marketing Officer of J. Crew. He also worked at Conde Nast where he was responsible for marketplace positioning at Vogue and oversaw 20 print and digital media brands. In a prior role, he was the head of global advertising and brand management at American Express where he created a number of iconic brand advertising and marketing campaigns, as well as played a key leadership role on major product innovations.

Scotti was recognized as one of the "Marketing Top 40 under 40" by Advertising Age in 2007 and was one of 21 marketers named as "Internationalists" by International Magazine in 2012. Scotti was selected by Business Insider for their 2017 "Most Influential CMO" list and was recognized by AdAge on their 2017 Power Players list for his work on driving diversity in the marketing industry.

Diego is a board member of the ANA, a member of the executive committee of the Ad Council and a trustee of Big Brothers Big Sisters of New York City.

A native of Argentina, Scotti earned a Bachelor of Arts degree in advertising and marketing communications from the University of Management and Social Sciences in Buenos Aires. He currently resides in New York City with his wife and children.
Media Council Members can livestream this event at 8:00 am EST on Tuesday, May 1.
---
This event is exclusive to Media Council Members and other invited guests. To find out more about Media Council Membership, contact mediacouncil@paleycenter.org
Media Council
Featuring candid conversations with the best minds in the industry, the Paley Media Council offers events covering the full spectrum of media businesses for an exclusive membership audience.
International Council Summit
Co-chaired by Frank A. Bennack, Jr. and Henry A. Kissinger, this is an invitation-only membership community comprised of the world's most important entertainment, media, and technology executives.