VIRTUAL PALEY DIALOGUE
Virtual Paley: A Conversation with David Shim, CEO, Foursquare
Tuesday, June 2, 2020
9:00 to 9:45 am PT / 12:00 to 12:45 pm ET
Foursquare CEO David Shim has been a life-long entrepreneur, making his first stock trades at the young age of 13. Schooled in the philosophy of hard work by his first-generation convenience store-owning parents, David's ambition landed him in the middle of Seattle's burgeoning tech industry early on. In 2011, he founded Placed, a location-based analytics and advertising measurement company. Acquired by Snap in 2017 and then again by Foursquare in 2019, Placed is now part of Foursquare's portfolio of location intelligence tech and data. David will share his insights on navigating his location-focused company through a pandemic while overseeing Foursquare's strategic merger with location data firm Factual.
A link to RSVP to this Virtual Paley event will be sent to NY & LA Paley Media Council Members. To find out more about Media Council Membership, contact mediacouncil@paleycenter.org.

David Shim
CEO
Foursquare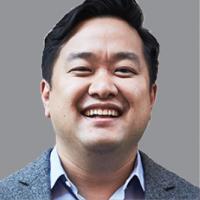 As CEO of Foursquare, David Shim is responsible for driving the company mission and vision as the world's most trusted and independent location technology platform. David joined Foursquare in June 2019 as president of the company. Prior to joining Foursquare, David was the Founder and CEO of Placed, the leader in ad to in-store attribution. Founded in 2011, Placed worked with 430+ partners enabling over 500 advertisers to measure media's impact on store visits. Placed was acquired by Snapchat in 2017 and Foursquare in 2019. 

David has also held leadership roles across product and operations at Farecast (acquired by Microsoft), WebTrends, Quantcast, and Snapchat. 


Jason Feifer
Editor-in-Chief
Entrepreneur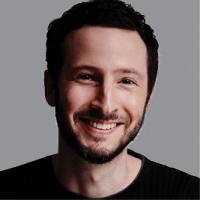 Jason Feifer is the editor in chief of  Entrepreneur  magazine, and host of  three podcasts:  Pessimists Archive, a history show about why people resist new things; Hush Money, about the way money makes life awkward; and Problem Solvers, about entrepreneurs solving unexpected problems in their business. He  has been an editor at  Men's Health,  Fast Company,  Maxim, and  Boston  magazine, and  has written about business and technology for the  Washington Post,  Slate,  New York, and others.  His novel Mr. Nice Guy, which he wrote with his wife, is currently being developed for television. Jason lives in Brooklyn.
---
This event is exclusive to Media Council Members and other invited guests. To find out more about Media Council Membership, contact mediacouncil@paleycenter.org
Media Council
Featuring candid conversations with the best minds in the industry, the Paley Media Council offers events covering the full spectrum of media businesses for an exclusive membership audience.
International Council Summit
Co-chaired by Frank A. Bennack, Jr. and Henry A. Kissinger, this is an invitation-only membership community comprised of the world's most important entertainment, media, and technology executives.