VIRTUAL PALEY DIALOGUE
Virtual Paley: A Conversation with FDA Commissioner Stephen M. Hahn
Wednesday, July 22, 2020
9:00 to 9:30 am PT / 12:00 to 12:30 pm ET
This event is exclusive to Media Council Members and other invited guests. A link to RSVP to this Virtual Paley event will be sent to NY & LA Paley Media Council Members. To find out more about Media Council Membership, contact mediacouncil@paleycenter.org.
Stephen M. Hahn M.D.
Commissioner of Food and Drugs
Food and Drug Administration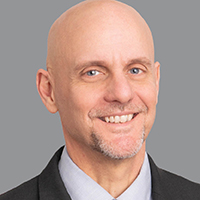 Dr. Stephen M. Hahn was sworn in as the 24th Commissioner of Food and Drugs on December 17, 2019. Dr. Hahn is a dedicated clinician, having trained in both medical oncology and radiation oncology. Prior to joining the FDA, Dr. Hahn served as the chief medical executive at The University of Texas MD Anderson Cancer Center, a facility that cares for more than 140,000 patients a year. Before joining MD Anderson, he served as chair of the Radiation Oncology department at the University of Pennsylvania's Perelman School of Medicine from 2005 to 2014.
Moderator:
Lauren Sauer
Director of Operations
Johns Hopkins Critical Event Preparedness and Response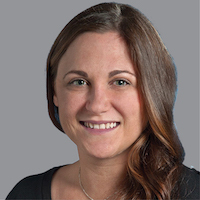 Lauren Sauer is an Assistant Professor of Emergency Medicine in the Johns Hopkins School of Medicine, with a joint appointment in the the Johns Hopkins Bloomberg School of Public Health. She serves as Director of Operations for the Johns Hopkins Office of Critical Event Preparedness and Response, and, the Director of Research for the Johns Hopkins Biocontainment Unit.  She also serves as the JHU focal point for their partnership with the WHO Global Outbreak and Alert Response Network. 
She has been working in the field of disaster and public health emergency research and education for almost two decades.  In addition to her work at Johns Hopkins, Lauren has advised national governments, research and response networks, and nonprofit organizations. She is a co-lead of the Special Pathogens Research Network, the research arm of the National Ebola Training and Education Center, and is an alumni of the Emerging Leaders in Biosecurity program at the Johns Hopkins Center for Health Security, where she is a contributing scholar. She also serves on the American Red Cross Scientific Advisory Committee where she sits on the Disaster Preparedness Sub Committee, supporting the Red Cross' operations with a scientifically sound evidence base.
Lauren's research focuses mainly on human subjects research in bio-emergencies and acute disasters, as well as immediate post-disaster and post-outbreak infrastructure, including the impact of disasters and outbreaks on healthcare systems, resource availability and access, and the impact of policy on preparedness and response capabilities. Much of her work is focused on the ethical implementation of human subjects research and navigating the regulatory environment, as well as the way policy, guidance and new science impacts disaster and outbreak affected populations. Her research has focused on providing healthcare systems tools that facilitate implementation of policy requirements and clinical trials in emergencies. Planning tools for hospital bed capacity, patient management and other disaster and outbreak related needs allow hospitals and healthcare systems to break down complex, potentially unfamiliar concepts into manageable pieces. Additionally, she has focused on appropriateness of disaster response and aid for affected populations to observe positive and negative effects of distribution of aid, implementation of response strategies such as novel therapeutics, and other resources, and affected population outcomes.
---
Media Council
Featuring candid conversations with the best minds in the industry, the Paley Media Council offers events covering the full spectrum of media businesses for an exclusive membership audience.
International Council Summit
Co-chaired by Frank A. Bennack, Jr. and Henry A. Kissinger, this is an invitation-only membership community comprised of the world's most important entertainment, media, and technology executives.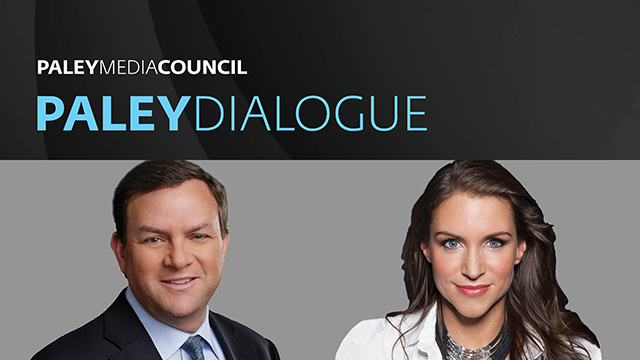 Virtual Paley Dialogue
Wednesday, June 9, 2021
9:30 to 10:15 am PT / 12:30 to 1:15 pm ET
A Conversation with Mark Lazarus, Chairman, NBCUniversal Television and Streaming, and Stephanie McMahon, Chief Brand Officer, WWE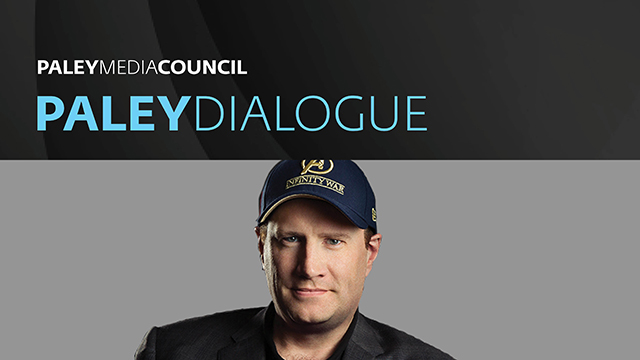 Virtual Paley Dialogue
Wednesday, June 16, 2021
9:30 to 10:15 am PT / 12:30 to 1:15 pm ET
Bringing the Marvel Cinematic Universe to Television