Next Big Thing
People-Based Marketing: How Technology Is Changing the Game in Customer Experience
Oct 30, 2018
6:30 – 8:00 PM
New York
Paul Papas, Global Leader, Digital Strategy & IBM iX, IBM
Donna Speciale, President, Turner Ad Sales
Tim Spengler, President, M1 US, Dentsu Aegis Network
Jennifer Storms, Chief Marketing Officer, NBC Sports Group
More than anything brands and their chiefs in command want to understand their audiences, create communities, and cultivate customer loyalty. All brands are seeking a direct customer relationship.

Gone are the days where a one-size-fits-all ad model exists. The more technology advances with AI, Big Data, Analytics, Chatbots, and Automation, the more opportunities a marketer has to know their customer and create personalized experiences for them, which fosters a deepened customer loyalty. Exactly how are brands navigating the emerging technologies? What tools are they using, what strategies are working, and what are the new models for success? How are advertisers buying, retargeting, and using the right data to improve their message, the content they are creating, and the experiences they are delivering to their customers? Don't miss the Paley Center's Next Big Thing to hear from industry leaders on how they are staying ahead of the curve and navigating the digital economy.
Paul Papas
Global Leader, Digital Strategy & IBM iX, IBM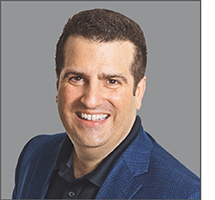 Paul is the Global Leader for IBM Digital Strategy & iX, a global professional services organization that helps our clients reinvent their business by design.
Paul leads a global team of "Renegades and Realists" who blend strategy, technology and creativity to tackle every client challenge. Strategists. Industry Experts. Researchers. Designers. Developers. Engineers. Artists. Facilitators. They imagine the businesses that will shape tomorrow's world and help our clients build them.
His team provides next generation strategy and advisory consulting services helping CEOs and other C-suite executives leverage disruptive digital technologies to reinvent their businesses, by design. They also provide world-class design, creative, consulting and technology services that help our clients imagine and realize deeper customer relationships through new experiences, technologies and communications.

Paul is an inspirational and dynamic leader who has grown every business he has led. In 2013, CRM Magazine ranked him among the world's top 5 CRM Influential Leaders and named him the "King of Commerce". In 2014, he was named one of the world's "Top 25 Consultants" by Consulting Magazine. Paul is a frequent public speaker and blogger on the increasing convergence of the physical and digital worlds, customer experience, and digital transformation.
Before joining IBM in 2002, Paul was a Partner at PriceWaterhouseCoopers and has held multiple leadership roles throughout his 28 years in the industry. He lives in New York City.
Donna Speciale
President, Turner Ad Sales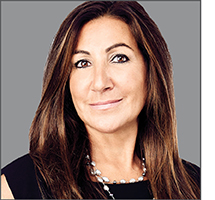 Donna Speciale is president of Turner Ad Sales, where she oversees advertising revenue for the company's domestic entertainment, news and kids multi-media brands.

A trailblazer for reimagining advertising in the new age of media consumption, Speciale has transformed how Turner collaborates with marketers to better utilize advanced data and premium content to drive business outcomes for brands. She has been a leading voice in the expansion of audience targeting including the groundbreaking launch of OpenAP, and has invested in award-winning brand studios that provide powerful storytelling platforms for marketers. Speciale and the entire Turner leadership team have also taken a proactive approach with strengthening user experiences across the portfolio, which has led to stronger ROI for brands, including limited ad formats on TNT and truTV.

What differentiates Speciale from most sales heads is her over two decades of experience working directly with clients on the agency side. Prior to joining Turner, she was president of investment, activation, and agency operations at MediaVest Worldwide, overseeing the agency's integrated digital, broadcast, print, and out-of-home practice, as well as investments on behalf of clients such as Kraft, Walmart, P&G, and Coca-Cola. In addition to MediaVest, which Speciale joined in 2014, she led the broadcast investment team at WPP's Mediacom.

Speciale is well-known for driving innovation in the marketplace and has received numerous industry recognitions, while her teams and the companies she has represented have received countless honors. In 2018, she joined the Board of Directors for MAKERS and has prioritized providing greater access and opportunities for women and people of color at the leadership level. In recognition of this effort, she was featured this year by Variety for her "Impact" and Adweek as a "Disruptor." In 2017, she was featured as one of the Adweek "Most Indispensable Executives" for her work on OpenAP, alongside Fox and Viacom. Speciale has been featured within this list for several years, including in 2016 when she was honored as one of the top ten leaders. Speciale has also been recognized by Broadcasting & Cable for their 2015 "Hall of Fame," Multichannel News as a "Wonder Woman" (2013), Advertising Age within their "Top Women in Advertising" (2012), CableFAX within both the "100" and "Most Powerful Women" (2012-17) lists, Television Week as a "TV Buyer of the Year" (2006), MediaWeek for the "All Star" (2003) list, and Advertising Age as a "Woman to Watch" (2001). She has been honored by Advertising Women of New York (AWNY) as an "Advertising Woman of the Year" and received both their "Impact Award" and "Working Woman Award." In 2014, she was as a recipient of the "Reisenbach Award for Distinguished Citizenship" by the John A. Reisenbach Foundation.

In addition to her work with MAKERS, she is on the Board of Directors for Digital Remedy and an active member of Advertising Women of New York (AWNY) and the Video Advertising Bureau (VAB).

Turner Ad Sales monetizes the company's portfolio of leading entertainment, kids, news and sports properties through advertising and brand activations. Attracting a wide-scale audience of diverse consumers, the collection includes leading media brands CNN, HLN, Great Big Story, TBS, TNT, truTV, Cartoon Network, Boomerang, Adult Swim, Bleacher Report and Turner Sports' high-profile coverage of the NBA, MLB, NCAA, PGA and the newly-formed ELEAGUE. In addition, the company has digital sales partnerships with the NBA, NCAA and PGA.

Turner, a WarnerMedia company, is a global entertainment, sports and news company that creates premium content and delivers exceptional experiences to fans whenever and wherever they consume content. These efforts are fueled by data-driven insights and industry-leading technology.
Tim Spengler
President, M1 US, Dentsu Aegis Network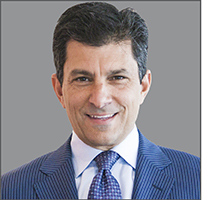 After consulting for the past few months, Tim Spengler has been brought on full time as President, M1 US, Dentsu Aegis Network. Tim brings more than 25 years of experience working directly with marketers to drive business results through innovative approaches to media. He served as a senior executive at IPG for nearly two decades holding positions of increasing responsibility including President, North America for Initiative, and Worldwide Chief Executive Officer for MAGNA GLOBAL. In his new role, Tim will work to maximize ROI and improve market performance for our industry leading people-based marketing platform M1. He will play a key role in retaining and aligning the network around M1, growing adoption and driving profit throughout our network.
Jennifer Storms
Chief Marketing Officer, NBC Sports Group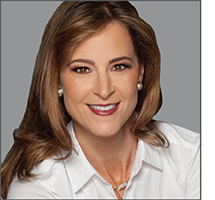 Jennifer 'Jenny' Storms was named Chief Marketing Officer for NBC Sports Group in October 2015. She is responsible for all marketing strategy, research, insights, and consumer engagement plans for NBC Sports Group assets, which include NBC Sports, NBC Olympics, NBCSN, Golf Channel, Olympic Channel: Home of Team USA, NBC Sports Regional Networks, NBC Sports Radio and NBC Sports Digital, and two transactional sports businesses, GolfNow and SportsEngine.
Storms led NBC Sports Group's comprehensive Super Bowl LII and 2018 Olympic Winter Games consumer engagement plan. In an unprecedented 22-day stretch from Super Bowl Sunday through the PyeongChang Olympics Closing Ceremony, more than 233 million Americans tuned in to the networks of NBCUniversal. Super Bowl LII will be the most-watched show of 2018 with an average of 118.2 million viewers across all platforms, while PyeongChang 2018 were the most dominant Winter Olympics ever.

Storms joined NBC Sports Group from PepsiCo, Inc., where she most recently served as Senior Vice President of Global Sports Marketing. In that role, she was responsible for developing and implementing an integrated global sports strategy across PepsiCo's portfolio, including 22 flagship global billion-dollar brands. She also managed the relationships for PepsiCo's sports initiatives, including the NFL, MLB, NBA and NHL, as well as many team and player partnerships.
Previously, Storms led sports strategy and property management for PepsiCo-owned Gatorade, including league, team, influencer and athlete partnerships. She managed the brand's relationships with the NFL, NHL, NBA, WNBA, MLB, colleges, teams and other sports organizations, as well as athletes, including Michael Jordan, Derek Jeter, Peyton Manning, Serena Williams and many others.
Prior to joining PepsiCo in 2009, Storms served in various marketing and programming leadership positions at Turner Broadcasting System / Turner Sports in Atlanta. She held a succession of positions during her 14-year tenure with the company, culminating in her role as a senior vice president of Turner Sports Marketing & Programming. She began her career at the United States Olympic Committee (USOC), where she served as the International Games preparation liaison and lived in Mar Del Plata, Argentina, for the Pan American Games from 1994-1995.
For three consecutive years, Storms was named to SportsBusiness Journal's "Forty Under 40" list, earning her an induction into the award's Hall of Fame. In 2008, Storms was named one of the "Marketers of the New Generation" by Brandweek. Most recently, Storms received Cynopsis Sports Media's "Marketing Executive" of 2018, and was named to iSportConnect's "Influential Women in the Business of Sport" 2018 list.

Storms is a graduate of Northwestern University, where she earned a bachelor's degree. Throughout her career, Storms has been a frequent guest speaker on Sports Marketing at the Northwestern University's Kellogg School of Management.
Moderator:
Doug Scott
President, Big Block Media Holdings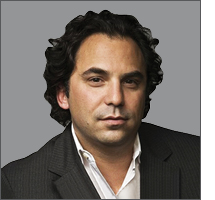 Doug Scott is one of the country's leaders in entertainment and brand marketing. He is currently the President of Big Block Media Holdings, a data led, integrated marketing and content production company. He is also the Founding Partner of Culture Group, an entertainment marketing agency based in Shanghai, which manages integrated programs for Globe Telecom, Riot Games, ESPN and Tencent among others.

Prior to founding Culture Group, he served as EVP Marketing & Brand Solutions for WME|IMG where he was responsible for developing and producing innovative and successful marketing platforms for Anheuser Busch InBev and the NFL, Rolex and the Academy of Motion Pictures Arts & Sciences, a multi-year global fashion platform for Etihad Airways; and Zoolander Returns to the Runway, a live experiential campaign to announce Zoolander2 during famed designer Valentino's Fashion Show in Paris.

In 2006, Doug founded WPP's OgilvyEntertainment where he created groundbreaking branded content programs and landmark collaborations for world-class companies including IBM, American Express, DuPont, SAB Miller, Unilever and others.

For two consecutive years Scott was recognized by AdWeek as one of the top 50 most influential executives in the media and entertainment industry. He has earned over 60 awards for creativity and effectiveness from the Cannes Lions, London International Awards, Effie Worldwide, CLIO Awards, The Webby's and The One Show.

Doug is best known for his work as a content pioneer, and cultural provocateur – enabling brands to tell stories that connect with consumers through culture. He served as Executive Producer of Andy Warhol: Fifteen Minutes Eternal, a documentary about the celebrated pop artist's life, and the Emmy nominated Escape Fire: The Fight to Rescue American Healthcare, which premiered at the Sundance Film Festival and aired on CNN in 2013.

Scott started his career as a founding member of The Red Herring Magazine and continued his entrepreneurial path as President of ArtView, a global network of galleries, auction houses and museums. Following the sale of ArtView to GE Ventures, he moved to Los Angeles and launched the Hollywood Stock Exchange, a simulated stock market based on entertainment properties and market research tool for the industry.

Doug is the Co-Founder of the Museum of Advertising, a Member of the Television Academy, Producers Guild of America and Branded Content Marketing Association (BCMA) as well as a business advisor to some of the most innovative technology and entertainment start-ups including Urban Zen, Sweet, Decentric Media, Heisenberg Capital, Miss Grass and Tell.
Media Council Members can live stream this event at 7:00 pm ET on Tuesday, October 30.
---
This event is exclusive to Media Council Members and other invited guests. To find out more about Media Council Membership, contact mediacouncil@paleycenter.org
Media Council
Featuring candid conversations with the best minds in the industry, the Paley Media Council offers events covering the full spectrum of media businesses for an exclusive membership audience.
International Council Summit
Co-chaired by Frank A. Bennack, Jr. and Henry A. Kissinger, this is an invitation-only membership community comprised of the world's most important entertainment, media, and technology executives.