Exhibit and Screenings
Paley Center's Salute to LGBTQ+ Achievements in Television
Thursday, June 2, 2022 – Sunday, June 26, 2022
New York
The Paley Center presents our 2022 Pride Month celebration with a dynamic and interactive Salute to LGBTQ+ Achievements in Television, spotlighting the creative contributions of legendary icons, influential programs, and extraordinary moments of progress that have shaped LGBTQ+ representation in our culture.
Our celebration will be divided into five genre categories: Drama, News/Talk/Documentary, Comedy, Music/Variety, and Sports. We will salute such pioneering programs as All in the Family, Tales of the City, and That Certain Summer, which celebrates its 50th anniversary this year; storytellers including Greg Berlanti, Ilene Chaiken, Lee Daniels, and Ryan Murphy; influential creative talents like Laverne Cox, Ellen DeGeneres, and Sean Hayes, among other important figures from sports, journalism, music, politics, and culture. 
Kids & Family Activities: As part of our Pride celebration, kids will have the opportunity to artistically express how they see themselves by making colorful identity clouds they can share with others. Plus work on coloring sheets with their favorite characters from Steven Universe, Danger and Eggs, She-Ra, and The Owl House.
The experience will also include special events and interactive trivia. 


Paley Members Only—Exhibit Opening Cocktail Reception
Thursday, June 2, 6:00 to 8:00 pm
New York
FREE

PALEYLIVE Event in NY
Peacock's Queer As Folk
Preview Screening & Conversation
Tuesday, June 7, 6:30 pm
New York
Queer As Folk is a vibrant reimagining of the groundbreaking British series created by Russell T. Davies, exploring a diverse group of friends in New Orleans whose lives are transformed in the aftermath of a tragedy. (Please Note: Screening is rated TV-MA and is suggested for mature audiences.)
In Person:
Creator/Executive Producer Stephen Dunn, Executive Producer/Writer Jaclyn Moore, and stars Devin Way, Fin Argus, Jesse James Keitel, CG, and Johnny Sibilly
Tickets Are Free!

Free Admission to this special PaleyLive Pride Month program is made possible through the generous support of our friends at Peacock.
Free tickets are open to Paley Members and the General Public to reserve now.
Paley Members will receive VIP priority seating in the theater. Become a Member for this and many other benefits throughout the year.

Members: Enter your Member ID or code in the access key field to RSVP.
Costumes from POSE
We are delighted to feature a selection of the inspired period costumes from the groundbreaking series Pose. Costume creations worn by acclaimed cast members Billy Porter as "Pray Tell," Michaela Jae (MJ) Rodriguez as "Blanca Evangelista," and Indya Moore as "Angel Evangelista" are on display courtesy of Emmy Award–winning producer and costume designer Lou Eyrich and Ryan Murphy Productions.
Screenings at Paley
Wednesdays to Sundays, May 26 to June 26
Goodson Theater
The Paley Center celebrates the landmark anniversaries of two influential television shows in LGBTQ+ representation: the 50th anniversary of the television movie That Certain Summer and the 25th anniversary of Ellen's "The Puppy Episode." Both programs were game changers, inspiring the television community to be more inclusive and bring greater diversity to storytelling. You will get a chance to experience these pioneering works on a large screen, along with other series that continued their legacy of creating complex LGBTQ+ characters and narratives, notably Queer as Folk, The L Word, Pose, and Twenties.
Become a Member Today for Exclusive Once-in-a-Lifetime Experiences!
Priority RSVP, special VIP access and opportunities to Paley exhibits
Early ticket access with ticket discount to red-carpet PaleyLive events and the famous PaleyFest with the hottest stars
Admission to the Paley Center: Always FREE for you and a guest
Do you like video games? The PaleyGX Gaming Studio is Always FREE for Individual+ / Family Members and above
Already a Paley Member? Thank you! Input your unique membership ID or the temporary code in your confirmation email into the access key field when choosing your date and time below.



Location:
25 West 52 Street, New York City
Visit Us for more info on Enhanced Covid-19 Safety Measures

Events, dates, and participants are subject to change.​
12:10 pm 
50th Anniversary!
That Certain Summer
That Certain Summer was a breakthrough television drama presenting a sympathetic portrait of a teenager (Scott Jacoby) learning about his divorced father's (Hal Holbrook) committed relationship to another man (Martin Sheen). As historian Steven Capsuto has stated, That Certain Summer "was the first television drama to depict a stable, same-gender couple; the first to depict a gay parent; and the first gay-themed show to win an Emmy." (1972; ABC) 
1:24 pm
25th Anniversary!
Ellen: "The Puppy Episode"
Ellen DeGeneres playing bookstore owner Ellen Morgan became the first lead character to come out in a series comedy, which was viewed by 42 million people. Then, in April 1997, Ellen declared on the cover of Time magazine that "Yep, I'm Gay." Tracy E. Gilchrist in The Advocate called Ellen's announcement in "The Puppy Episode": "a watershed moment in pop culture, and every LGBT person since has benefited in some small way from her bravery." (1997; ABC)  
2:21 pm
Queer as Folk: Premiere
Based on a British series, Queer as Folk broke new ground by exploring the day-to-day lives of a circle of LGBTQ+ friends living in Pittsburgh. As Lesley Goldberg noted in the Hollywood Reporter, the series "marked the first hourlong American TV drama to put gay men at its center and helped usher in a new era of programming that put LGBTQ characters front and center." A new Queer as Folk has just been reimagined for Peacock. (2000; Showtime)   Viewer Discretion Advised
3:37 pm
The L Word: "Lynch Pin"
The L Word was a trailblazing show, capturing the lifestyles of queer women friends living in West Hollywood. As Alison Glock noted in the New York Times, "women who had rarely seen themselves on the small screen were suddenly able to watch gay characters not only living complex, exciting lives, but also making love in restaurant bathrooms and in swimming pools." This exemplary episode is from the second season, written by creator Ilene Chaiken and directed by Lisa Cholodenko. (2005; Showtime) Viewer Discretion Advised 
4:35 pm
Pose: "Love Is the Message"
Pose broke new ground in television drama, exploring New York City's drag ball culture of the 1980s and 1990s. As Raquel Willis noted on the GLAAD website, Pose "has been credited as giving voice and vision to aspects of Black and Latinx queer life that have largely never been given authentic airtime." "Love Is the Message" is from the first season, written by Janet Mock, and directed by Mock and creator Ryan Murphy. (2018; FX)   Viewer Discretion Advised
5:27 pm
Twenties: Pilot
Twenties is a semi-autobiographical comedy series written by the acclaimed Lena Waithe following a queer black woman Hattie (Jonica T. Gibbs) trying to make it in the entertainment industry, supported by her straight best friends Marie (Christina Elmore) and Nia (Gabrielle Graham). As Tambay Obenson points out in Indiewire, "Hattie is a younger version of Waithe, a ballsy, swaggerific 24-year-old aspiring television writer whose life in many ways resembles Waithe's early years in Hollywood." (2020; BET) Viewer Discretion Advised​
Diversity & Inclusion Programming Initiative Donors
The Paley Center thanks the donors who have contributed to the Diversity & Inclusion Programming Initiative:
Amazon
AMC Networks Entertainment Group
Apple, Inc.
Banijay and Endemol Shine Holdings
Berlanti Productions
BET
CAA
CBS Entertainment Group
Condé Nast Entertainment
Deloitte LLP
End of Episode Productions
EPIX/MGM
FOX Entertainment
FTI Consulting Inc.
FX Networks & FX Productions
GroupM North America
HBO/HBO Max

Hearst
Isaac Lee, Exile Content
Lionsgate Television Group
MACRO
Mary Parent
Matt Johnson
MediaLink
Meta
NBCUniversal Television and Streaming
Netflix
Nielsen
OWN: The Oprah Winfrey Network
Phillip Sun, M88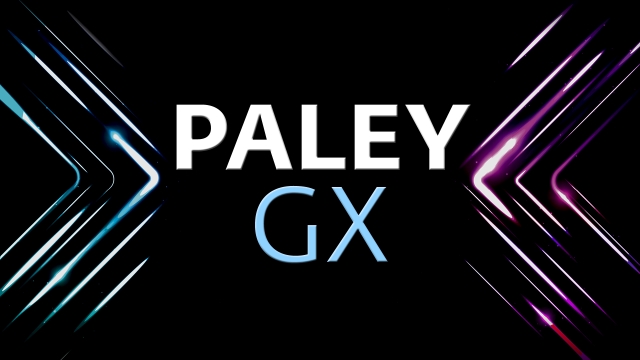 The Ultimate Family-Friendly Gaming Experience
Ongoing in New York—Open to the Public: All Are Welcome!

PaleyGX Birthday Parties, starting May 1—Host your private birthday party in the PaleyGX Studio in New York
PaleyGX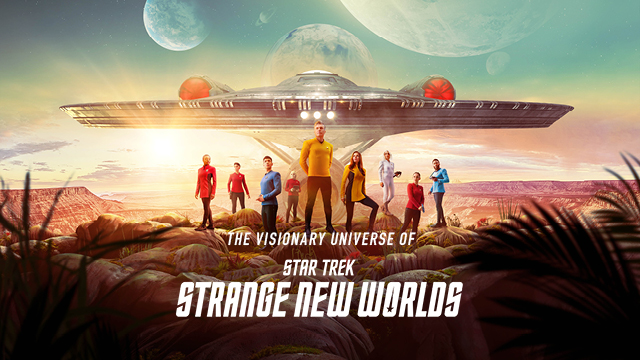 Exhibit and Screenings
Wednesday, April 27, 2022 – Sunday, May 29, 2022 in New York
The Visionary Universe of Star Trek: Strange New Worlds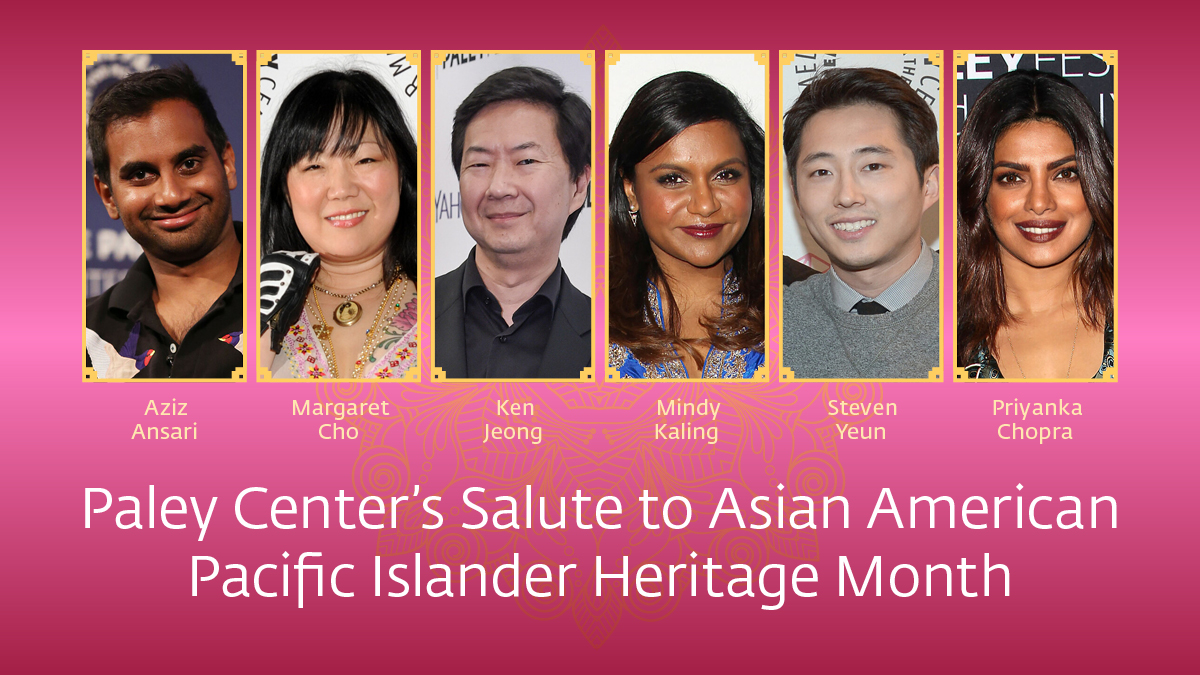 Screenings at Paley & Event Videos Online
Wednesday, May 4, 2022 – Friday, May 27, 2022 in New York
Paley Center's Salute to Asian American Pacific Islander Heritage Month