Next Big Thing
The Future of Work: AI, Automation, and the Gig Economy
Mar 13, 2019
6:30 – 8:00 PM
New York
We are experiencing a paradigm shift in the way that the workforce operates. Advances in artificial intelligence, automation, and data processing continue to shift responsibilities from employees to systems, which directly impact the knowledge and skills that employees must possess to be successful. The gig economy is providing a new means of income for job seekers, and remote work opportunities are on the rise. Where, when, and how work is done is changing. Join us at The Paley Center for Media on the evening of March 13 as we explore the technology, opportunities, and innovations that are reinventing how jobs and the workplace are being defined, and where they are heading. Our panel will examine what the next five years has in store for employers, employees, and job seekers; and how you can prepare for tomorrow's reimagined workforce today.
Allen Blue
Cofounder & VP, Product Management
LinkedIn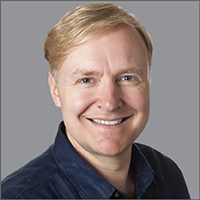 Allen Blue is vice president of product management and cofounder of LinkedIn, the online professional network. At LinkedIn, he is responsible for LinkedIn's overall product strategy. He also sponsors LinkedIn's work and education products within the Economic Graph team, including the products and platforms supporting Skillful.com (a joint effort to close the middle skills gap in the United States between LinkedIn and the Markle Foundation.) He advises several startups in Silicon Valley, most focused on improving health and education. He sat on the U.S. Commerce Department's Data Advisory Council, helping guide the department's efforts to make its data broadly available to American businesses. Blue serves on the boards of the Hope Street Group, a non-profit which focuses on bringing economic opportunity to Americans through a combination of policy and practice, and Change.org, an online destination for making grassroots-driven change easier. Before LinkedIn, Blue cofounded SocialNet.com, an online dating service, and graduated from Stanford University.
Chris Kelly
Cofounder & Vice Chairman
Convene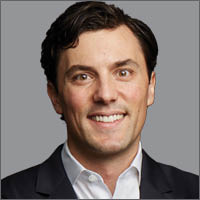 Chris Kelly is the co-founder and vice chairman of Convene. Convene designs and services a network of premium places to work, meet, and host inspiring events. Convene has raised $260M in equity funding to date, and has been named one of America's 100 Most Promising Companies by Forbes and a Best Workplace by both Inc. and Fortune Magazine. Chris has been individually recognized as CoreNet Global's 2018 Young Leader of the Year, CoreNet NYC's 2017 Service Provider of the Year, on Real Estate Forum's 50 Under 40 List, as an EY Entrepreneur of the Year Semi-Finalist, and the only person to be named to Inc. Magazine's 30 Under 30 list twice.
Kathryn Minshew
Founder & CEO
The Muse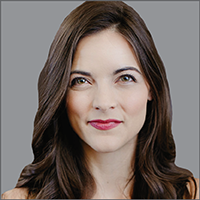 Kathryn Minshew is the CEO & Founder of The Muse, a career platform used by over 75 million people to research companies and careers. In 2018, The Muse was named one of Fast Company's 50 Most Innovative Companies in the World and #3 Most Innovative Company for Enterprise.

Kathryn has spoken at MIT and Harvard, contributed to the WSJ and HBR, and appeared on TODAY and CNN, among others. Kathryn worked on HPV vaccine introduction in Rwanda with the Clinton Health Access Initiative before founding The Muse, and was previously at McKinsey & Company. Her first book, "The New Rules of Work," was a Wall Street Journal national bestseller.
Serkan Piantino
Founder & CEO, Spell
Cofounder, Facebook AI Research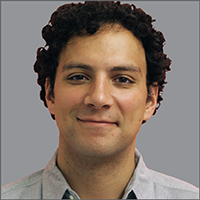 Serkan Piantino is an entrepreneur and leader in technology businesses in New York City. Currently he is Founder and CEO of Spell. Previously he was Founder and Site Director of Facebook New York and Co-Founder of Facebook AI Research. During his 9 years at Facebook he also designed and lead the development of many of Facebook's
products and infrastructure including News Feed, Edge Rank, Timeline and Messenger.
Serkan is an active advocate for the technology industry in New York City, having previously served on Mayor Bloomberg's Council on Technology and Innovation and currently on the boards of Tech:NYC and AFSE. Serkan holds a B.S. in Computer Science from Carnegie Mellon University.
Sayed Sadjady
Principal, Technology, Media & Entertainment and Telecommunications Talent Leader
EY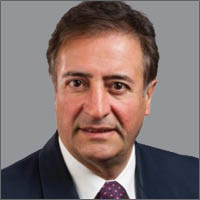 Sayed is the People Advisory Services Sector leader for EY and primarily focuses on Talent Management and HR Transformation. He has led a number of complex global transformation projects as well as advising on integration activities of several mergers and divestitures. He supports CHRO's and other business leaders by designing and leading complex workforce and HR transformation projects that are aimed at enabling growth and innovation for the business. His industry focus has been primarily on Media and Entertainment and the Financial Services sectors. Sayed has worked extensively in Europe and Asia.
Moderator:
Lauren Weber
Reporter
The Wall Street Journal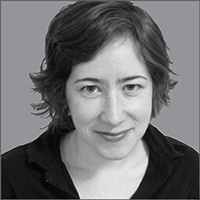 Lauren Weber writes about employment and workplace issues for The Wall Street Journal, and is always on the lookout for stories that connect macroeconomic trends with the lives of workers and the practices of employers.

Lauren arrived at The Wall Street Journal in 2011 after a stint as a private investigator. She has also been a staff reporter at Reuters and Newsday, and her freelance work has appeared in the New York Times, Los Angeles Times, Chicago Tribune, and other newspapers. Lauren is the author of "In Cheap We Trust: The Story of a Misunderstood American Virtue," a cultural history of frugality and cheapness in the United States. She is a graduate of Wesleyan University and Baruch College-CUNY, and was a Knight-Bagehot fellow at Columbia University.
Media Council Members can view the livestream of this event at 7:00 pm ET on Wednesday, March 13.
---
This event is exclusive to Media Council Members and other invited guests. To find out more about Media Council Membership, contact mediacouncil@paleycenter.org
Media Council
Featuring candid conversations with the best minds in the industry, the Paley Media Council offers events covering the full spectrum of media businesses for an exclusive membership audience.
International Council Summit
Co-chaired by Frank A. Bennack, Jr. and Henry A. Kissinger, this is an invitation-only membership community comprised of the world's most important entertainment, media, and technology executives.