Virtual Paley Next Big Thing
Best of Cannes
Tuesday, June 29, 2021
10:00 to 11:00 am PT / 1:00 to 2:00 pm ET
Paley's 2021 Best of Cannes will highlight the best-of-the-best of Cannes Lions, with fresh perspectives from an array of experts, including some of the most influential media visionaries. Since its first outing in 1954, the Cannes Lions International Festival of Creativity has brought the advertising, marketing, and communications industry together at its one-of-a-kind event to learn, network, and celebrate. The Festival in June marks the culmination and start of the creative year, a time for the world's most inventive, talented, and creative people to set the agenda for the year ahead.
Michael Kassan
Founder, Chairman & CEO
MediaLink
Bob Lord
SVP, Worldwide Ecosystems, Watson Advertising and Weather
IBM
Kirk McDonald
CEO
GroupM North America
Ann Mukherjee
Chairman & CEO
Pernod Ricard North America
Carla Serrano
Chief Strategy Officer, Publicis Groupe
CEO, Publicis NY
Moderator:
Jonathan Miller
CEO
Integrated Media Company
Events and participants are subject to change.
Creative Partner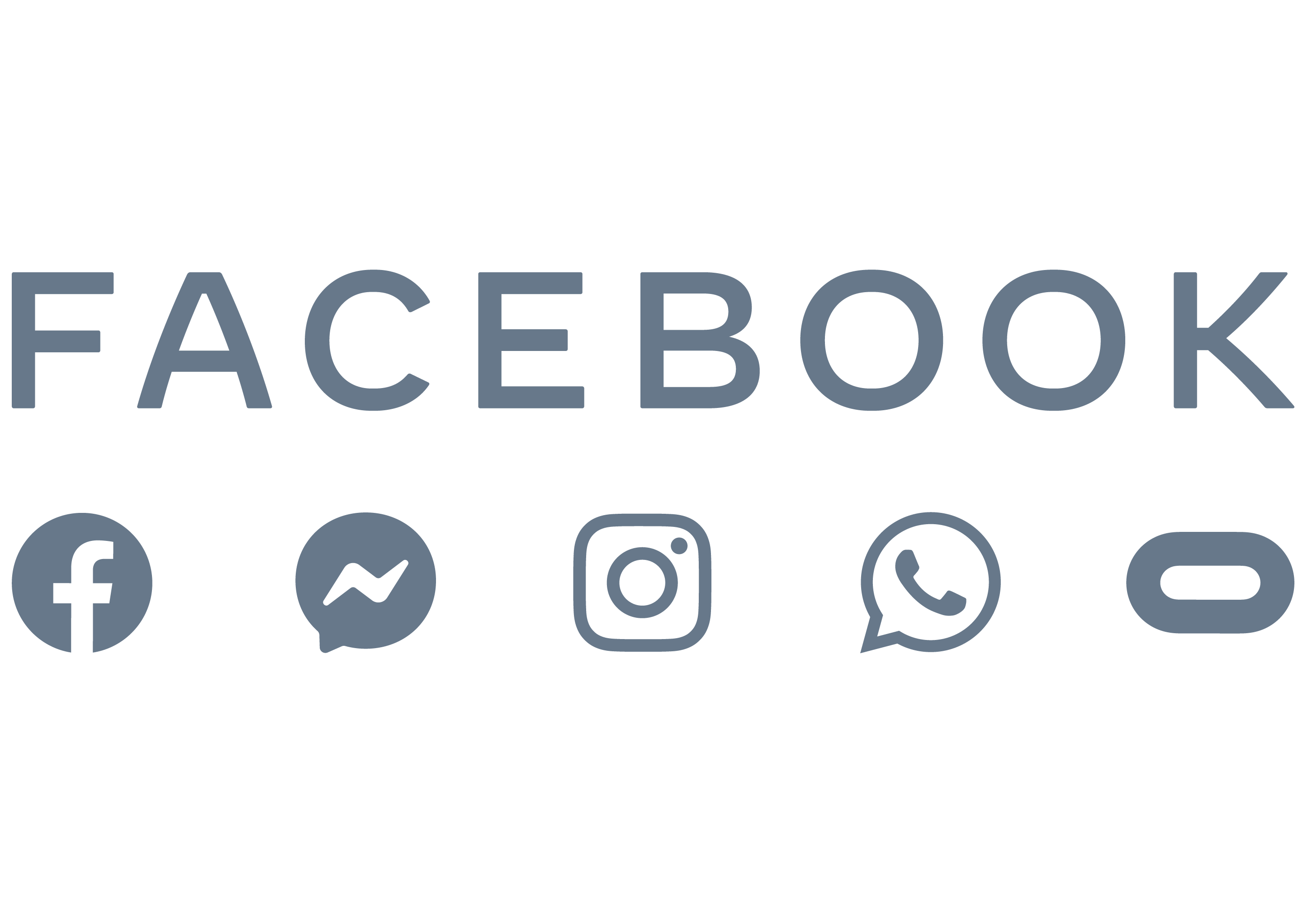 This event is exclusive to Media Council Members and other invited guests. A link to RSVP to this Virtual Paley event will be sent to NY & LA Paley Media Council Members. To find out more about Media Council Membership, contact mediacouncil@paleycenter.org.
Connect on Social
Michael Kassan
Founder, Chairman & CEO
MediaLink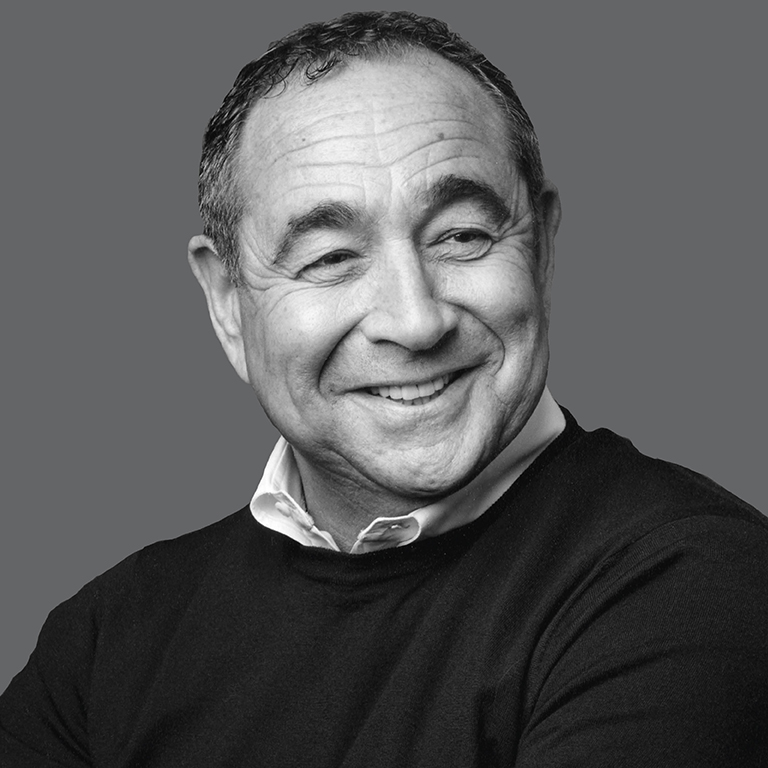 Michael E. Kassan is the founder, Chairman and CEO of MediaLink, a leading strategic advisory firm. Described as the "ultimate power broker," he is a trusted advisor on speed dial with every major executive in the media, marketing, entertainment and technology C-Suite. They seek his insights and instruction for solving their most complex business challenges. Kassan and his global team of more than 125 specialists provide counsel for navigating the age of digital disruption in areas including: marketplace development, talent and organization, brand transformations, data and technology, agency optimization and investor strategies. In 2019, Kassan was inducted into the American Advertising Federation's Hall of Fame, which is considered the highest honor in advertising.
Kassan is known for his uncanny ability to see – and seize – opportunities across complementary industries and is often called upon as a keynote speaker and media commentator on the most pressing and provocative topics impacting the future of marketing. He has also been instrumental in redefining major tentpole events like CES, Cannes Lions, and Mobile World Congress for the greater marketing landscape.
Prior to founding MediaLink in 2003, Kassan was President/COO and Vice-Chairman of Initiative Media Worldwide, growing billings from $1.5 billion to over $10 billion. Before that, he was President and COO of International Video Entertainment (Artisan Entertainment). He has been named one of the top media executives in America by Ad Age and in 2018 was honored on Adweek's "Power 100" list and on Variety's index of the 500 most influential business leaders shaping the global entertainment industry. Michael has also been named to The Hollywood Reporter's "Silicon Beach 25" list of the most powerful digital players in L.A.
In addition, Kassan has served on the Board of the Hollywood Radio and Television Society, the Commission on California State Government Organization and Economy and the Cultural Affairs Commission – City of Los Angeles and has been Chairman of the State Senate Select Committee on the Entertainment Industry. Kassan is also a strong supporter of community and not-for-profit programs; he currently serves as Chair of the UJA-New York Marketing Communications Committee and is a Board member of the American Advertising Federation, the Ad Council and the Paley Center for Media.
Bob Lord
SVP, Worldwide Ecosystems, Watson Advertising and Weather
IBM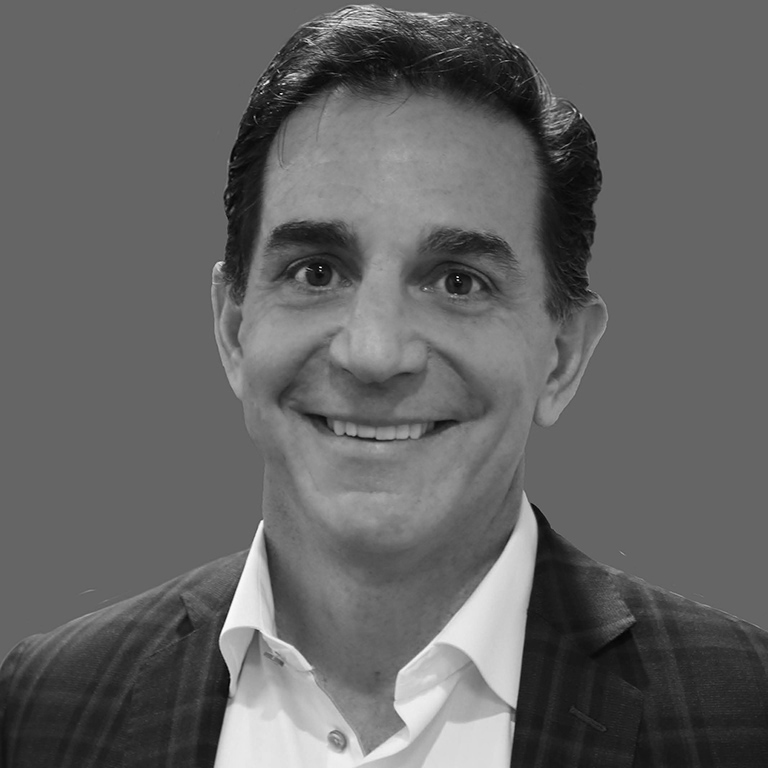 Bob Lord is Senior Vice President of Worldwide Ecosystems, Watson Advertising and Weather at IBM. He oversees IBM's work as both an ad tech provider and publisher through The Weather Company, and is focused on the success of IBM's ecosystem of partners, developers and customers.
At the center of this work is a commitment to the open-source community. Bob oversees IBM's leadership and participation in dozens of open-source communities, contribution and donation of open-source code, and overall industry advocacy. A prime example is Call for Code, which Bob launched in 2018 to give developers and problem solvers access to IBM tools and technologies as a means to solve global, societal challenges. Since launch, more than 400,000 developers and problem solvers from more than 179 nations have built solutions for an immediate and lasting impact in society.
Bob joined IBM in 2016 as the company's first Chief Digital Officer, with a mission to change how IBM innovation is delivered and consumed by the world's leading organizations. Prior to IBM, Bob served as President of AOL, leading the company through its evolution into a leading, global advertising platform. He also served as CEO of Razorfish, a pioneering digital transformation consultancy helping companies like Cisco, Condé Nast, Ford, Mercedes-Benz and Pfizer redefine their brands for the digital age.
Bob's experience and passion made him an active member of the TED community, board member for Aqua Finance, a Blackstone Company, and former board member for Williams-Sonoma and Screen Vision Media. He is one of CRN's 50 "Most Influential" channel chiefs and the author of the 2013 book Converge: Transforming Business at the Intersection of Marketing and Technology.
He began his career as an engineer, graduating from Syracuse University with a BS in Industrial Engineering and Operations Research, and holds an MBA from Harvard University.
Kirk McDonald
CEO
GroupM North America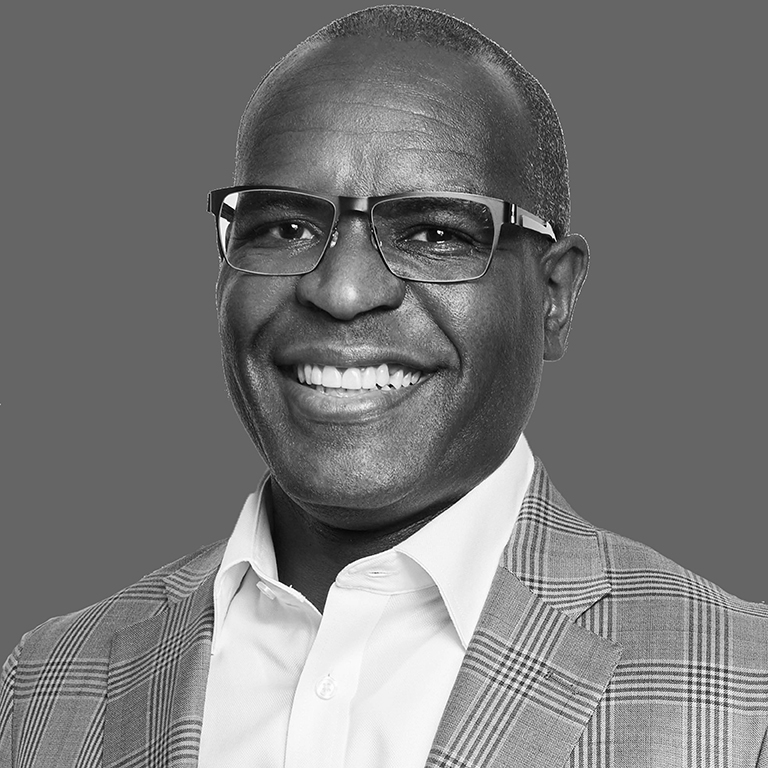 One of the "50 vital leaders in tech, media and marketing," according to Adweek, Kirk is the CEO of GroupM North America (NA) where he leads 6,500 people passionate about shaping the next era of media where advertising works better for people. A member of GroupM's Global Leadership Team, he is a key player in championing GroupM's strategy to work with agency and GroupM leadership in the region to use its scale in providing more powerful and effective solutions for clients through the development of technology-enabled services.
With $15 billion in media investment billings across the U.S. and Canada, GroupM owns a 22% market share in the world's largest region. Kirk is particularly driven to help GroupM lead the way in driving real change across the industry to find a new balance of making advertising less interruptive and a valued part of the media experience. He also believes that, as the desire for brands to play their part in leading the way toward real change grows stronger, GroupM is the one to help clients be authentic and bold in this moment.
Kirk joins GroupM from WarnerMedia's Xandr where he most recently served as Chief Business Officer in charge of the go-to market functions including sales, communications, product marketing and marketing strategy/execution after holding the role of Chief Marketing Officer for nearly two years.
Prior to AT&T, Kirk was President of PubMatic, the marketing automation software company, and also held roles with Time Inc., Fortune|Money Group and CNET Networks, among others.
Throughout his career, Kirk received many accolades including being named to Ebony Magazine's Power 100 list in 2018, Adweek's 2014 "12 Stars of Ad Tech Who are Building the Future of the Industry Right Now" list and Business Insider's 2014 "The 46 Most Important African-Americans in Technology" list, among others.
He currently serves on the Board of Directors for Elanco (NYSE: ELAN), and is a member of the prestigious Executive Leadership Council. He also serves on several other professional and not-for-profit boards including the Ad Council, Advertising Week Advisory Council, and is the co-chair of MOUSE/CI.
Ann Mukherjee
Chairman & CEO
Pernod Ricard North America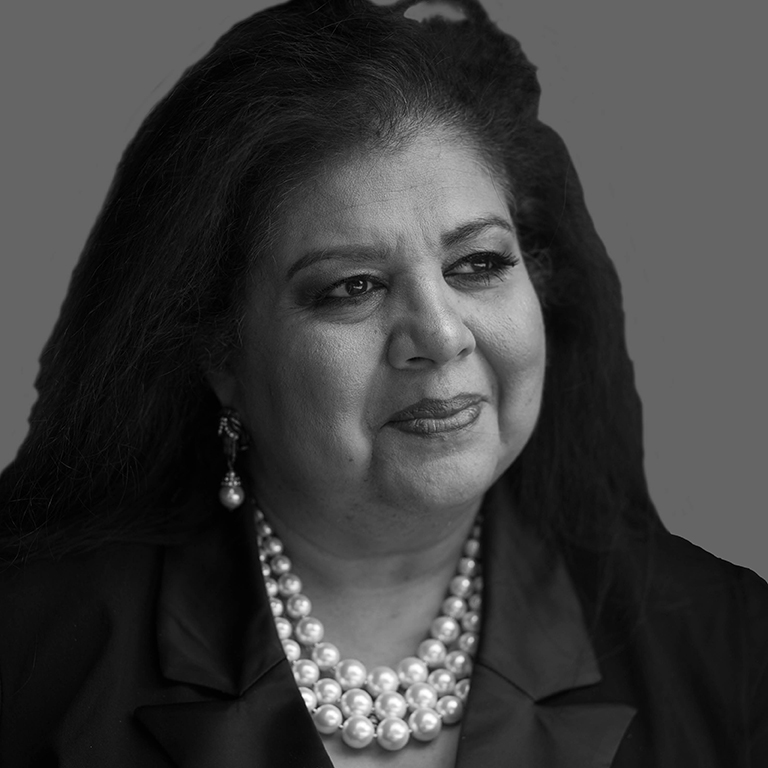 In December 2019, Ann Mukherjee joined Pernod Ricard North America as Chairman & CEO. The first industry outsider and woman of color to assume the position, she has demonstrated from day one her ability to advance through ambiguity, while delivering both ROI and ROR (return on responsibility). 
Ann is transforming the Pernod Ricard North America business to be laser-focused on driving the science of predictable consumer demand. She's igniting growth across the portfolio by improving speed to market; and is building trusted brands attuned to the current climate of culture. 
Ann is unafraid to put resources behind the cultural issues that matter most to the people and communities the company and its brands serve. Ann led the Absolut team in taking a stand on consent, forcing a critical conversation on a taboo topic for the alcohol industry; she rallied the company's manufacturing facilities to produce hand sanitizer in support of the federal and local government's response to COVID-19; she directed the company's $1 million investment in racial justice nonprofits; and she's currently calling on associations, social media platforms and brands across industries to join an open source, consumer movement to help stop hate speech online. 
Ann joined Pernod Ricard from S.C. Johnson and Company, where she broke ground as their first-ever Global Chief Marketing Officer and, later, Global Chief Commercial Officer overseeing a $12 billion business division in more than 90 markets. She previously made a decade-long impact at PepsiCo, most recently as President of Global Snacks and PepsiCo Global Insights. As CMO for Frito-Lay North America, she created a mantra of "Transform Tomorrow Today" to create breakthrough marketing. She spearheaded the multiyear Crash the Super Bowl campaign, which aired fan-made ads in a radical first for the advertising industry. Ann began her strategic marketing journey at Kraft Foods Group where she worked over a decade, after starting her career at Citibank Diners Club. Ann graduated with two bachelor's degrees, one in Economics and a second in Comparative Religious Theology, and an MBA from the University of Chicago. 
For the courageous moves she has made throughout her 30-year career, Ann was recognized among Forbes' Top 50 Most Influential CMOs; named Marketer of the Year by Brand Week; and earned an ADCOLOR Legend Award. She was recently nominated for Wine Enthusiast's Person of the Year and PRWeek's Most Purposeful CEO. 
Carla Serrano
Chief Strategy Officer, Publicis Groupe
CEO, Publicis NY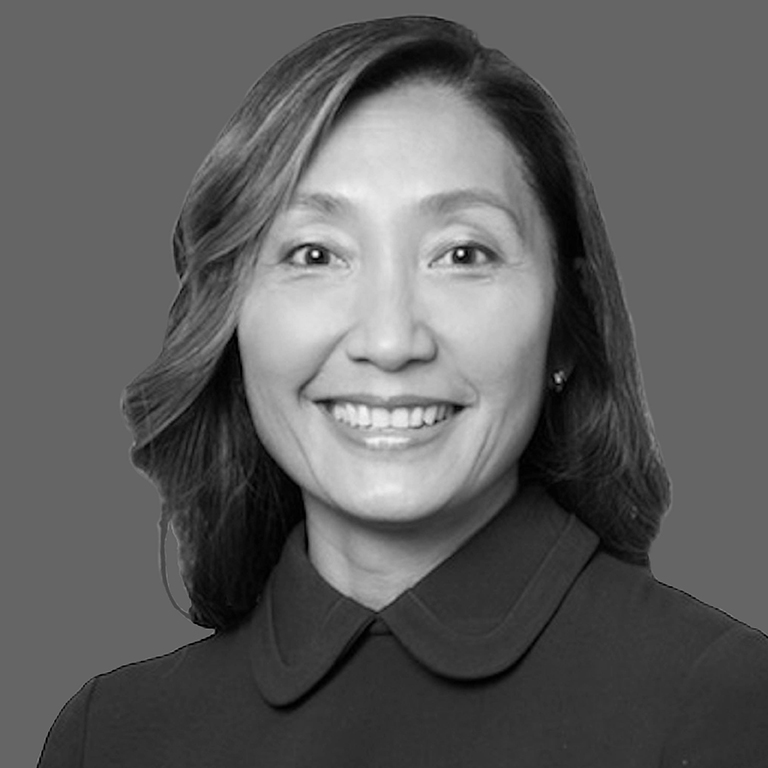 Carla Serrano is the Chief Strategy Officer of Publicis Groupe and CEO of Publicis NY. In her current role, she draws on her background in strategy, integration and leadership to incorporate transformative thinking in all aspects of Groupe agency operations and in service of the Groupe's clients and businesses.
Carla started her advertising career at Chiat/Day Toronto at a time when account planning was an emerging discipline in North America. She cut her teeth in the business working on iconic brands like Apple and Nissan. Throughout her career, Carla has worked in strategically led creative networks for global brands like Coca-Cola, Samsung, Absolut, and Kraft. She has held many leadership roles that meld strategic leadership with business management, from President of Berlin Cameron United; CSO of TBWA Chiat/Day; to CEO of Naked Communications.
Carla has a true passion about mentoring the next generation and advancing the DE&I agenda. She sits on the Publicis Groupe Diversity Progress Council, which measures progress and evaluates our company's actions on DE&I initiatives. She is also an Executive Sponsor of the Groupe's Open Apprenticeship program, a virtual apprenticeship launching in June 2021 that serves minority youth who typically do not have access or exposure to the advertising industry.
Carla is a mentor in the 4A's Vanguard Program, as well as Adweek's Executive Mentor Program. She serves on the Effie Worldwide Board of Directors and is a mentor for their Global Marketing Effectiveness Bootcamp. She was recently named one of Crain's Most Powerful Women in New York and Ad Age's Women to Watch.
Her experiences thus far continue to fuel her passion for seamless strategic innovation in service of radical creative solutions.
Jonathan Miller
CEO, Integrated Media Company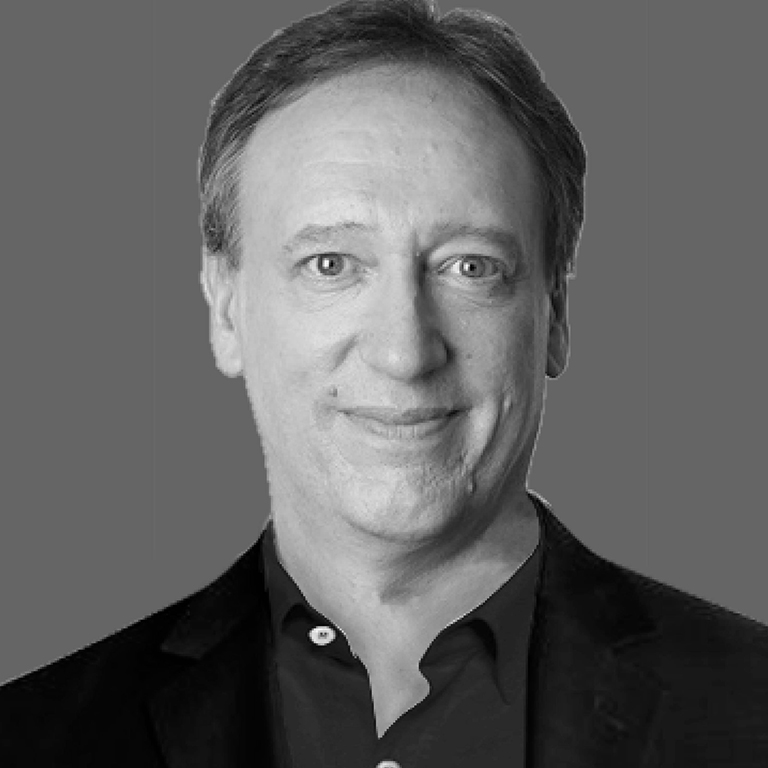 Jonathan Miller is CEO of Integrated Media Company, a digital media company that invests in growth stage companies at the nexus of media and technology. IMC is affiliated with TPG Capital, a premier private equity firm.
Jonathan is an advisor to Advancit Capital with Shari Redstone, Chairman of ViacomCBS. Advancit Capital focuses on early stage venture capital investments. Previously, Jon was Chairman and CEO of the Digital Media Group at NEWS CORP and FOX, Chairman and CEO of AOL, INC., President and CEO of USA Networks Interactive (now IAC) and also held senior positions at MTV Networks and the NBA.
Jon is on the Boards of Akamai Technologies, Inc., Nielsen Inc., Interpublic Group of Companies, Inc., and J2 Global, Inc. He also serves as a non-profit Director/Trustee for the American Film Institute and Paley Center for Media.  Jon has been awarded the Inaugural Pioneer Prize, Producers Guild of America, the Inaugural Vanguard Award, International Emmy Association, the Digital Power Player of the Year, Hollywood Reporter, and the Monaco Media Festival, Interactive Pioneer Award.