VIRTUAL PALEY DIALOGUE​
ESPN and NHL: Brokering the Future of Sports Media
Thursday, October 7, 2021
10:00 to 10:45 am PT / 1:00 to 1:45 pm ET
In March, The Walt Disney Company, ESPN, and the National Hockey League reached a groundbreaking, platform-rich deal, setting a new standard for how to connect with fans in an increasingly digital sports media landscape. Gary B. Bettman, Commissioner, National Hockey League, and James Pitaro, Chairman, ESPN and Sports Content, discuss the evolution of their agreement, including how to meet the needs of both traditional and streaming customers, and how their seven-year partnership can serve as a blueprint for future deals.
Gary B. Bettman
Commissioner
NHL
James Pitaro
Chairman
ESPN and Sports Content
Moderator:
Emily Kaplan
Reporter
ESPN
Events and participants are subject to change.
Member RSVP Info
This event is exclusive to Media Council Members and other invited guests. A link to RSVP to this Virtual Paley event will be sent to NY & LA Paley Media Council Members. To find out more about Media Council Membership, contact mediacouncil@paleycenter.org.
Connect on Social
Gary B. Bettman
Commissioner
NHL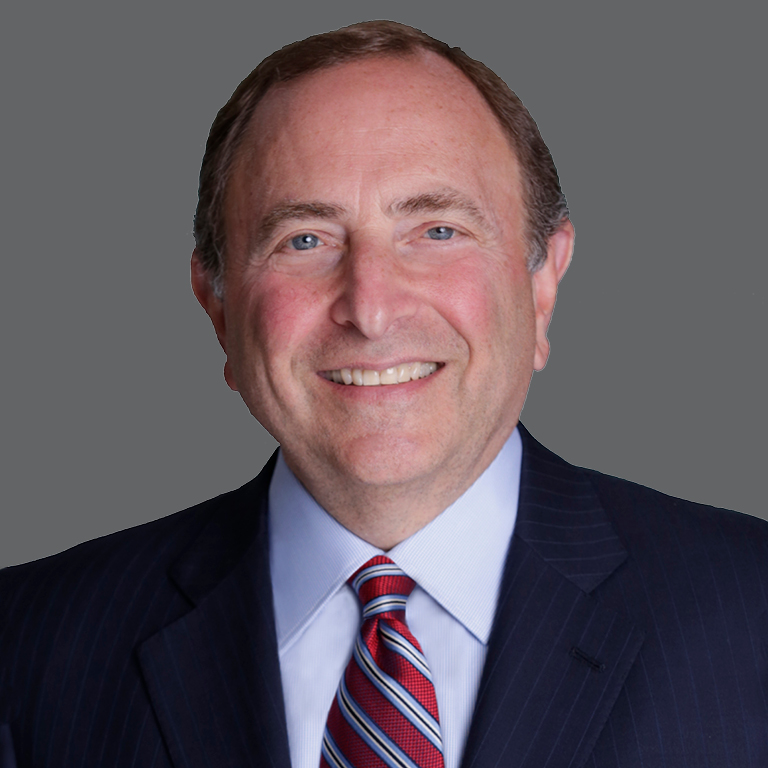 Gary Bettman has served the National Hockey League as Commissioner since February 1, 1993, and has guided the world's top professional hockey league through nearly three decades of growth and advancement on and off the ice. Record revenues, record attendance and numerous fan-friendly and community-minded initiatives are just a few examples of the ways Commissioner Bettman has brought the NHL to a broader audience, through more media platforms, than any time in League history. In recognition of his many contributions to the game, he was inducted into the Hockey Hall of Fame as a member of the Class of 2018.
By negotiating a long-term Collective Bargaining Agreement with the National Hockey League Players' Association (NHLPA) and long-term, multi-billion-dollar national broadcast rights agreements in the United States (NBC Sports, Walt Disney Company/ESPN and Warner Media/TurnerSports) and Canada (Rogers Communications) plus innovative digital rights agreements with Major League Baseball Advanced Media (MLBAM)/Disney Streaming Services and ESPN+, Commissioner Bettman has fostered unprecedented economic stability for the League's Member Clubs. League revenues have increased more than tenfold during Commissioner Bettman's tenure and franchise values have increased exponentially.
Amid the global pandemic, Commissioner Bettman worked with the NHLPA to extend the CBA—guaranteeing extended labor peace –and to craft a Return to Play plan that enabled the NHL to safely return to the ice, complete the 2019-20 season and award the Stanley Cup.The following year, with COVID restrictions still in place, Commissioner Bettman oversaw temporary realignment and deployment of a schedule that included exclusively intradivisional games that enabled the 2020-21 season to be played and the Stanley Cup to again be awarded.
On the ice, the NHL's competitive balance might be unrivaled in professional sports–thanks to the strongest Collective Bargaining Agreement in sports and the implementation of rules designed to accentuate the speed, skill and creativity of the players.
A calendar of innovative signature events –including iconic outdoor games (the NHL Winter Classic, the NHL Stadium Series and the Heritage Classic)–has driven fan engagement and sponsor participation to unprecedented levels. These achievements were recognized with three Sports Business Awards accorded by the Sports Business Journal and Sports Business Daily in 2014, with Commissioner Bettman being named Sports Executive of the Year; the NHL being named Sports League of the Year, and the 2014 Bridgestone NHL Winter Classic—which attracted a crowd of over 105,000 to the University of Michigan's "Big House" stadium on New Year's Day—being named Sports Event of the Year.
Advancements in the game under Commissioner Bettman include the implementation of overtime and the 'shootout,' which eliminate tied games during the regular season. The League's introduction of the two-referee system revolutionized hockey officiating around the world. Other innovations include the development and advancement of video review (since replicated by the National Football League, Major League Baseball and the National Basketball Association), emergency on-ice trauma care and elevation in the study of injuries.
In addition, Commissioner Bettman created the first Department of Player Safety in pro sports. The Department is entrusted with the continued consideration of suggesting proposed changes to rules and equipment that will make the game safer for the players. The NHL also was the first sports League to explain player supplementary discipline rulings in videos available to all through the League's digital outlets –an advancement that has been hailed throughout the sports world.
Commissioner Bettman also has focused attention on the League's international makeup and appeal. NHL players stocked the rosters at five consecutive Olympic Winter Games, beginning in 1998 at Nagano, Japan, and the World Cup of Hockey tournament returned to the NHL calendar in September, 2016.As a further testament to the League's international appeal, NHL games are televised in more than 160 countries and covered on NHL.com in eight languages –Czech, Finnish, French, German, Russian, Slovak, Swedish and Spanish–in addition to English.
In keeping with the Commissioner's commitment to serving fans, the NHL Network provides viewers in the U.S. with original programming from the League's signature events as well as "NHL Now," a daily NHL talk/interview show; "NHL Tonight" and "NHL On The Fly," which provide game highlights and analysis every night of the season.
Charity, community service and diversity also have been at the forefront of Commissioner Bettman's tenure. Hockey Fights Cancer has raised millions in support of cancer research and awareness. Mr. Bettman also prioritized grass-roots initiatives that bring hockey to youngsters. These programs include "Hockey is for Everyone," a part of the NHL Foundation, the NHL's charitable and community relations organization and a major component of the League's youth hockey programming.In furtherance of "Hockey Is For Everyone," the NHL joined the Thurgood Marshall College Fund to fund a full four-year college scholarship for outstanding scholar-athletes from its inner-city hockey programs for at-risk youth.
In addition, the NHL in 2013 signed an historic partnership agreement with the "You Can Play Project" which is dedicated to ensuring equality, respect and safety for all athletes, without regard to sexual orientation. In 2014, the League received the International Role Model Award from the Equality Forum, a non-profit organization, the mission of which is to advance national and international lesbian, gay, bisexual and transgender civil rights through education.
NHL Green, another of Commissioner Bettman's initiatives, has been recognized widely for its support of environmental causes. NHL Green received the prestigious 2011 Sport for the Environment Award from the global Beyond Sport organization. The League also was celebrated for the establishment and success of the NHL Food Recovery Program, which recovers prepared but untouched food from all 30 NHL facilities, providing hundreds of thousands of meals to local shelters across North America while diverting hundreds of tons of food waste from landfill. NHL Green was named winner of the 2013 Communitas Award for Leadership in Ethical and Environmental Responsibility. NHL Green also released the 2014 NHL Environmental Sustainability Report, the first of its kind by a major professional sports League, which highlighted the numerous programs, benchmarks, and successes that have increased the League's overall sustainability. In 2014, the Green Sports Alliance, a non-profit organization with a mission to help sports teams, venues and Leagues enhance their environmental performance, honored the NHL with its Environmental Leadership Award.
A native of Queens, NY, Mr. Bettman also served 12 years with the National Basketball Association. Prior to that, he worked in the Proskauer Rose Goetz & Mendelsohn law firm.
Commissioner Bettman graduated from Cornell University and the New York University School of Law. He and his wife, Shelli, have three children—Lauren, Jordan, and Brittany—and six grandchildren.
James Pitaro
Chairman
ESPN and Sports Content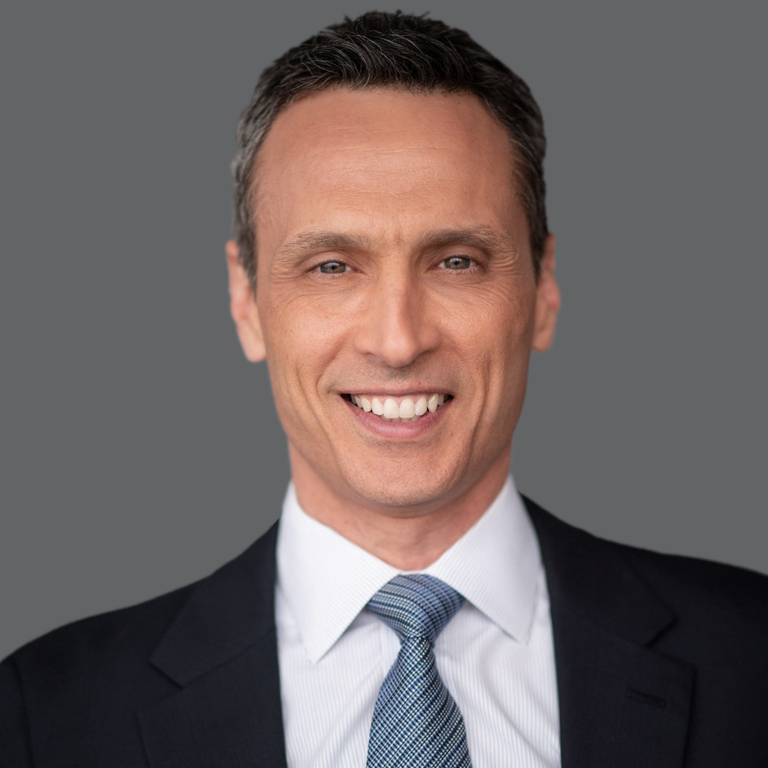 James Pitaro was named Chairman, ESPN and Sports Content on October 12, 2020, as part of The Walt Disney Company's strategic reorganization of its media and entertainment businesses. His focus is the entirety of ESPN's multimedia offerings – including live sports programming, sports news and original and non-scripted sports-related content, audio, digital and social endeavors – plus all sports-related content for Disney's cable channels, ESPN+, and ABC.
He was named ESPN president and co-chair, Disney Media Networks, on March 5, 2018, after serving eight years as a top Disney executive.  In making the announcement, Bob Iger, then The Walt Disney Company chairman and chief executive officer, said, "Jimmy's appointment was the result of more than 20 years spent at the intersection of technology, sports and media."
Pitaro's record of success leading businesses focused on consumer products, digital initiatives and sports made him the quintessential selection for ESPN at a pivotal point in its then 38-year history: a time of unprecedented technological advancements and rapidly changing consumer habits.
A visionary leader, Pitaro has identified and consistently communicated internally and externally five business priorities — Direct to Consumer, Innovation, Storytelling and Programming, Audience Expansion as well as diversity, equity, inclusion and belonging within ESPN's ranks — to keep ESPN poised for future success.
Since Pitaro was named ESPN's leader, his collaborative leadership style has led to impressive employee engagement and results, clearly evident in ESPN's performance during the pandemic and social justice movement in 2020. The innovative and hard-working culture of ESPN led to: moving up "The Last Dance," which shattered ESPN records for documentary viewership and won the Primetime Emmy Award for Outstanding Documentary or Nonfiction Series; a ground-breaking collaboration with the NFL for a totally virtual NFL Draft telecast; critical contributions to the NBA bubble at Walt Disney World in Orlando; the successful presentation of Major League Baseball's "Fall Frenzy;" and many other accomplishments in event and news programming. Under Pitaro, ESPN has: reached creative new rights agreements with the NFL, UFC, NHL, MLB, PGA Tour, La Liga, Wimbledon and SEC encompassing Disney-wide assets; remained cable's leader in the key male and adult demos; achieved several ratings successes with a variety of shows and series, including ESPN's signature show, SportsCenter, and Get Up; and fueled consistent growth in ESPN+'s distribution and offerings since the April 2018 launch of Disney's multi-sport, direct-to-consumer video service. Also, ESPN further strengthened its hold as the sports leader on digital and social platforms, standing as No. 1 among U.S. digital sports properties for 41 straight months (through July 2021); the ESPN App widened its margin as the No. 1 U.S. sports app; ESPN enjoyed its best year in streaming; and ESPN Social climbed to the No. 1 sports media publisher for engagement with 4.2 billion total actions across Facebook, Twitter and Instagram – the highest among all sports publishers in 2020.
From February 2016 through March 2018, Pitaro had served as chairman of Disney's consumer products and interactive media division, the world's largest licenser of consumer products. Among his many responsibilities, he oversaw the creation of branded digital and physical products, including a robust digital game slate. He and his team brought to life the characters and stories of four iconic brands – Disney, Pixar, Star Wars and Marvel – across toys, apparel, home goods, the world's largest children's publisher, hundreds of Disney store locations worldwide, the e-commerce destination ShopDisney, and the Disney Digital Network of social and digital channels that reach one out of every three U.S. social media accounts.
Pitaro originally joined The Walt Disney Company in 2010 as co-president, Disney Interactive, where he successfully led the turnaround of the digital media and gaming division.
Pitaro came to Disney from Yahoo, where he rose to head of media.  He was in charge of, and set, strategy and executed growth-driving initiatives for, Yahoo's media properties, including Yahoo Sports and Yahoo Music. In 2009, he was named to Sports Business Journal's "Forty Under 40" annual list of top achievers in sports for his dynamic leadership and "breathless flurry of market-moving pacts" with major sports rightsholders and media companies.
Since joining ESPN, Pitaro was honored as 2018's Multichannel News Sports Executive of the Year. Sports Business Journal named him Sports Executive of the Year for 2019-20, citing that the biggest company in sports media continued to grow, highlighting the expansion of its linear footprint with ACC Network, growth from ESPN+, moving further into the sports betting space and continued aggressive moves in the digital and social arenas, which saw significant growth.
He serves on a variety of industry and charitable boards, including the NCTA, the Paley Center for Media, The V Foundation, The National Football Foundation and College Football Hall of Fame, Pacer and CoachArt. Pitaro also serves as Co-Committee Chair of the March of Dimes, and is a Board Observer at Draft Kings. He is a member of the Cornell Athletic Alumni Advisory Committee.
Pitaro earned a bachelor of science degree in economics in 1991 from Cornell University. He earned his Juris Doctor from St. John's Law School in 1994.  After practicing law in New York for five years, he was named head of business affairs for Launch.com in 1999 before joining Yahoo.
A native of Westchester County, N.Y., Pitaro, 52, is ESPN's eighth leader.
Emily Kaplan
Reporter, ESPN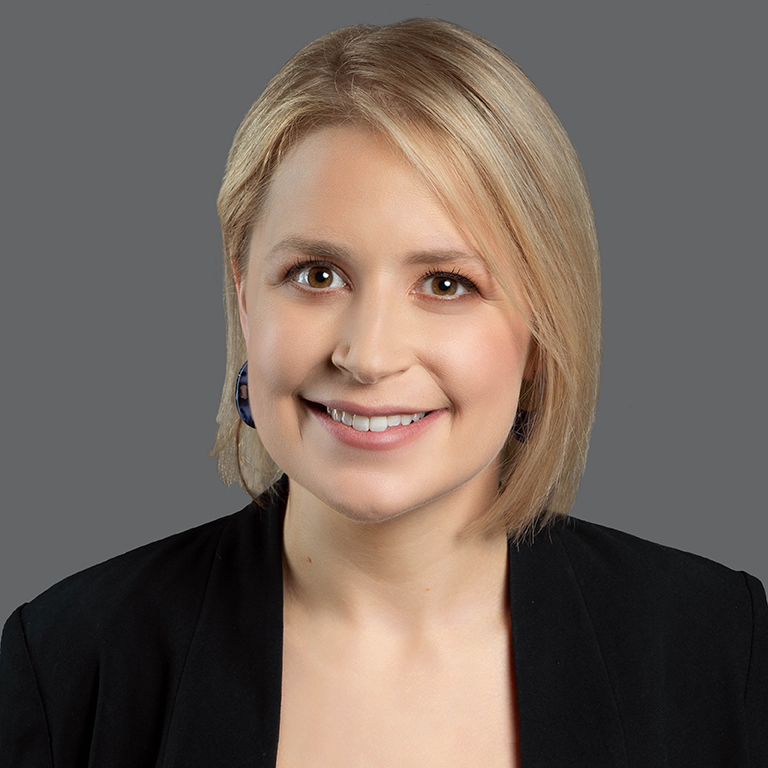 Kaplan joined ESPN in 2017 as a national hockey writer and reporter for ESPN.com. Last season, Kaplan provided coverage from the Stanley Cup Final as the only in-arena reporter for ESPN, due to the COVID-19 pandemic. She and fellow ESPN NHL reporter Greg Wyshynski co-wrote "NHL Bubble Confidential," an eye-opening look at life inside the 2020 NHL bubbles in Toronto and Edmonton. Kaplan also reported on the NHL's struggles with mental health and how players confronted anxieties and isolation during the 2021-2022 pandemic season. She also makes regular appearances on ESPN's Around the Horn, the weekday program that consists of a satellite roundtable discussion of topical sports issues with journalists from around the nation. Prior to joining ESPN, Kaplan worked at Sports Illustrated, the Boston Globe, Associated Press and the Philadelphia Inquirer.