Virtual Paley Dialogue
Bringing the Marvel Cinematic Universe to Television
Wednesday, June 16, 2021
9:30 to 10:15 am PT / 12:30 to 1:15 pm ET
The Marvel Cinematic Universe has indisputably tread new ground from its inception, interweaving sprawling narratives with unique moments of engrossing character development. With the introduction of Disney+, it's no surprise that Marvel Studios is moving into episodic television in a new way, where the possibilities for fresh storytelling are boundless. Kevin Feige, President, Marvel Studios and Chief Creative Officer, Marvel leads the charge to explore these characters on the small screen, and will share insights on what makes the streaming world an ideal platform for series like WandaVision and The Falcon and The Winter Soldier. He'll dive into the process of how he brings the MCU to television, and what he sees for its future across platforms.
Kevin Feige
President, Marvel Studios
Chief Creative Officer, Marvel
Moderator:
Danai Gurira
Award-winning Actor and Playwright
Events and participants are subject to change.
Member RSVP Info
This event is exclusive to Media Council Members and other invited guests. A link to RSVP to this Virtual Paley event will be sent to NY & LA Paley Media Council Members. To find out more about Media Council Membership, contact mediacouncil@paleycenter.org.
Connect on Social
Kevin Feige
President, Marvel Studios
Chief Creative Officer, Marvel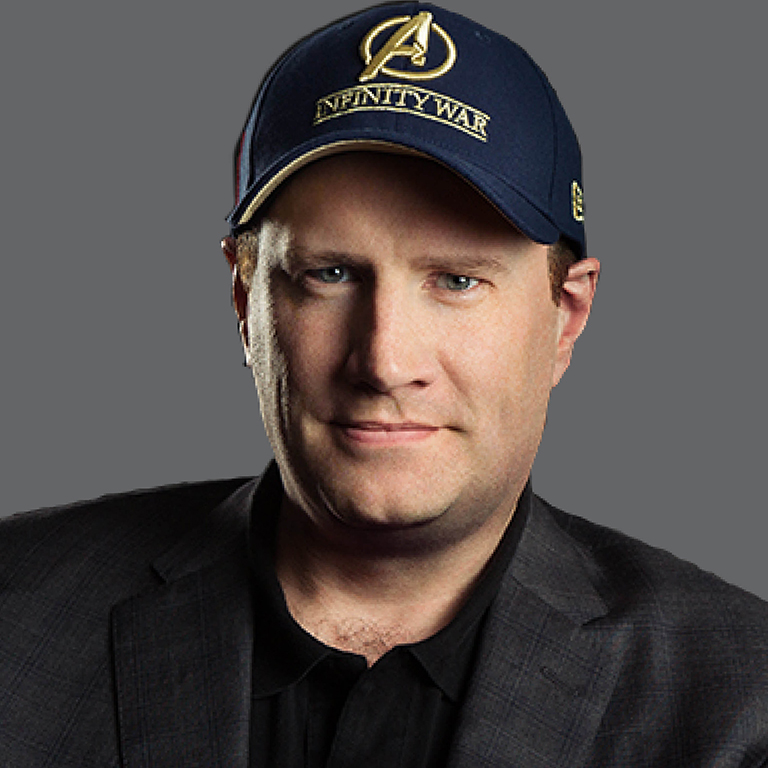 Kevin Feige is the driving creative force behind several billion-dollar franchises and an unprecedented number of blockbuster feature films, all connected within the Marvel Cinematic Universe. A hands-on producer, Feige oversees Marvel Studios' feature film productions, with 23 film releases that have all opened No. 1 at the box office and collectively grossed nearly $23 billion worldwide. Nine of the MCU films have crossed the $1 billion threshold at the global box office. An Academy Award® nominee, Feige was honored with the 2019 David O. Selznick Achievement Award from the Producers Guild of America®, as well as the Albert R. Broccoli Britannia Award for Worldwide Contribution to Entertainment from BAFTA (British Academy Film Awards).
The Marvel Cinematic Universe is currently the highest grossing film franchise of all time. Feige is building on that success with a host of new Disney+ series in 2021. "WandaVision" debuted on Jan. 15 starring Elizabeth Olsen and Paul Bettany as Wanda Maximoff and Vision—two super-powered beings living idealized suburban lives, who begin to suspect everything is not as it seems. The series is directed by Matt Shakman with Jac Schaeffer serving as head writer. "The Falcon and The Winter Soldier," which started streaming on Disney+ March 19, stars Anthony Mackie as Sam Wilson aka The Falcon, and Sebastian Stan as Bucky Barnes aka The Winter Soldier. They team up on a global adventure that tests their abilities—and their patience. The six-episode series is directed by Kari Skogland with Malcolm Spellman serving as head writer. Debuting June 9, "Loki" features the God of Mischief as he steps out of his brother's shadow. Starring Tom Hiddleston, the series is directed by Kate Herron with Michael Waldron serving as head writer. Also debuting on Disney+ this year are series including "What If…?," "Ms. Marvel" and the Jeremy Renner starrer "Hawkeye."
Now in Phase Four, upcoming feature films include the action-packed spy thriller "Black Widow," directed by Cate Shortland. The film stars Scarlett Johansson as Natasha Romanoff aka Black Widow, who must deal with her history as a spy and the broken relationships left in her wake long before she became an Avenger. Next up is "Shang-Chi and the Legend of the Ten Rings," which stars Simu Liu in the title role, and is directed by Destin Daniel Cretton. "Eternals" introduces the MCU's newest ensemble of Super Heroes in an epic story that spans thousands of years. Directed by Chloé Zhao, "Eternals" features an outstanding ensemble cast, including Richard Madden, Gemma Chan, Kumail Nanjiani, Lauren Ridloff, Brian Tyree Henry, Salma Hayek, Lia McHugh, Don Lee, Barry Keoghan, Kit Harington and Angelina Jolie.
In 2019, Marvel Studios' critically acclaimed "Avengers: Endgame" garnered almost $2.8 billion at the worldwide box office and was the fastest film in cinematic history to reach $2 billion, which it did within 11 days of release. The film also had the highest opening weekend of all time with over $1.2 billion. That same year, Feige produced "Spider-Man: Far from Home," the highest-grossing Columbia Pictures film of all time. Starring Tom Holland, Samuel L. Jackson and Jake Gyllenhaal, the film earned more than $1.1 billion at the global box office. Also in 2019, Brie Larson starred in "Captain Marvel" as the Marvel Cinematic Universe's first stand-alone, female-franchise title character. Produced by Feige and helmed by Anna Boden and Ryan Fleck, the film garnered over $1.1 billion.
In 2018, Feige produced "Ant-Man and The Wasp," which made over $622.5 million at the worldwide box office. "Avengers: Infinity War" broke box-office records with $250 million domestically and $630 million worldwide in its opening weekend, which was the biggest opening weekend of all time—topped the following year by "Avengers: Endgame." Eleven days after release, "Avengers: Infinity War" crossed the $1 billion mark worldwide, and exceeds $2 billion in total box office. "Black Panther," which grossed more than $1.3 billion worldwide, picked up seven Oscar® nominations, including best picture, and went on to win three Academy Awards: best costume design, best production design and best original music score. "Black Panther" also won the Screen Actors Guild Award® for outstanding performance by a cast in a motion picture.
In 2017, Feige produced "Thor: Ragnarok," "Guardians of the Galaxy Vol. 2" and "Spider-Man: Homecoming." In 2016, "Doctor Strange" continued the streak of No. 1 openings, and "Captain America: Civil War" was the highest-grossing film of the year. In 2015, Feige produced "Avengers: Age of Ultron," and launched another successful franchise with "Ant-Man," starring Paul Rudd. In 2014, Feige produced "Guardians of the Galaxy" and "Captain America: The Winter Soldier."
In 2013, Feige produced "Thor: The Dark World" and "Iron Man 3." In 2012, he produced the critically acclaimed "Marvel's The Avengers," which set an all-time domestic three-day-weekend box-office record. In 2011, Feige produced and launched two Marvel film franchises—"Captain America: The First Avenger" and "Thor." In 2010, he produced "Iron Man 2," and in 2008, he produced the first fully developed and financed films from the new Marvel Studios, including the blockbusters "Iron Man" and "The Incredible Hulk."
Feige joined Marvel in 2000 and served as executive producer on the second and third "Spider-Man" films, which took in combined worldwide box-office receipts of well over $1.5 billion. Feige also co-produced "X-Men 2" and executive produced "X-Men: The Last Stand," among other Marvel-branded films.
A graduate of the University of Southern California, School of Cinematic Arts, Feige first worked for Lauren Shuler Donner and Richard Donner at their Warner Bros.–based production company, which released the action-adventure "Volcano" and the hit romantic comedy "You've Got Mail." Feige earned his first producer credit on "X-Men," a film that is credited with revitalizing the comic-book genre.
Danai Gurira
Award-winning Actor and Playwright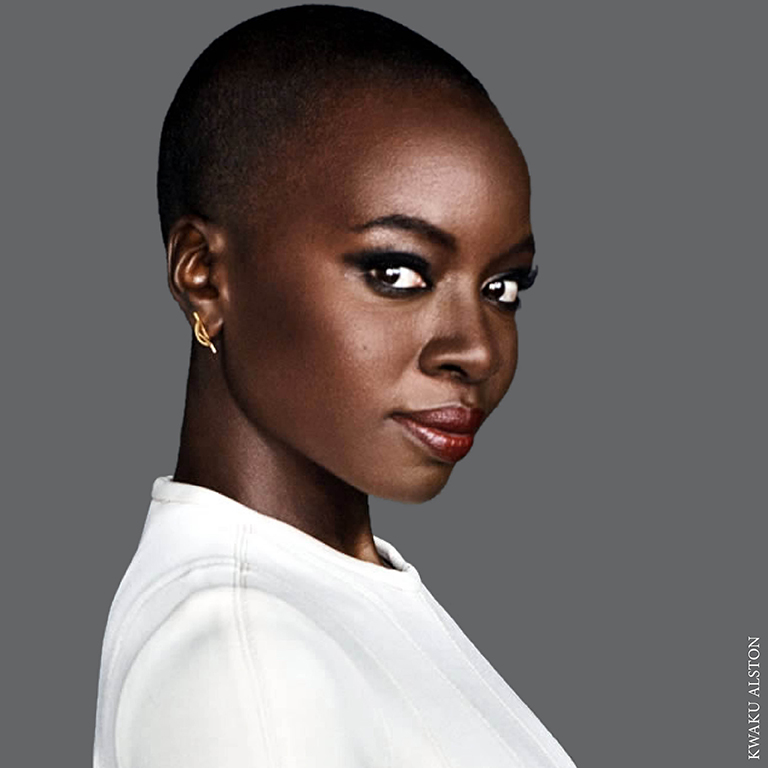 Danai Gurira is an award-winning playwright and actress. Distinguished as the first African female writer to have a play on Broadway, and to bring the perspective of African women to mainstream theater, her stage plays give voice to untold narratives. They include In the Continuum (OBIE Award, Outer Critics Award, Helen Hayes Award), Eclipsed (Tony nomination: Best Play, NAACP Award, Helen Hayes Award: Best New Play, Connecticut Critics Circle Award: Outstanding Production of a Play), and The Convert (six Ovation Awards, L.A. Outer Critics Award). Her newest play, Familiar, received its world premiere at Yale Rep and premiered in New York at Playwrights Horizons in February of 2016. Commissioned by Yale Rep, Center Theatre Group, Playwrights Horizons, and the Royal Court, she is a recipient of the Sam Norkin Award (2016 Drama Desk Awards), a Whiting Award as well as a Hodder Fellowship.
As an actor, Gurira starred as General Okoye in Marvel's 2018 Academy Award-winning blockbuster film Black Panther, for which she won a People's Choice Award (Favorite Action Movie Star), an NAACP Image Award (Outstanding Supporting Actress/Motion Picture) and a shared SAG Award (Outstanding Performance by a Cast/Motion Picture). Later that year she reprised her role in Avengers: Infinity War and again in Avengers: Endgame, which went on to become the #1 top grossing film in history. She most recently starred in her final season as Michonne on AMC's The Walking Dead, which remains a top-rated cable program in its tenth season. Her other acting credits include the feature films All Eyez on Me, Mother of George, The Visitor, and Shakespeare in the Park's stage production of Measure for Measure (Equity Callaway Award). Gurira will next star in the film The Fighting Shirley Chisholm, playing the title role in the story of the first Black congresswoman and her historic 1972 presidential run.
Born in Iowa to Zimbabwean parents and raised in Zimbabwe, Gurira holds an MFA from NYU's Tisch School of the Arts. An ambassador for Bono's ONE campaign, she is co-founder of Almasi Arts Alliance, which works to give access and opportunity to African dramatic artists. With a personal dedication to effect tangible change in gender equality and push global leaders toward real policy transformation, she is founder of Love Our Girls, which spotlights the specific challenges faced by women and girls while celebrating the courageous work by organizations seeking to make a difference. In December 2018 she was also named a Goodwill Ambassador for UN Women, supporting its mandate of gender equality and women's rights and leveraging her celebrity as an amplifier of other women's voices.

Photo by Kwaku Alston