VIRTUAL PALEY DIALOGUE​
Making Space for New Voices
Wednesday, July 21, 2021
9:00 to 9:45 am PT / 12:00 to 12:45 pm ET
While many entertainment companies have cast a wide net with SVOD services, AMC Networks has carved a unique path developing a portfolio of highly curated, targeted streaming services, building an inclusive space for diverse voices and stories. CEO of AMC Networks Josh Sapan joins Emmy Award–winning actor Courtney B. Vance (star of AMC's upcoming 61st Street) and award-winning author and screenwriter Tananarive Due (writer on Shudder's upcoming Horror Noire anthology) for a conversation about the evolution of TV and how targeted streaming expands reach and makes space for stories that otherwise may not get told.
Josh Sapan
President & CEO
AMC Networks
Courtney B. Vance
Emmy Award-winning Actor
Tananarive Due
Award-winning Author and Screenwriter
Events and participants are subject to change.
Member RSVP Info
This event is exclusive to Media Council Members and other invited guests. A link to RSVP to this Virtual Paley event will be sent to NY & LA Paley Media Council Members. To find out more about Media Council Membership, contact mediacouncil@paleycenter.org.
Connect on Social
Josh Sapan
President & CEO
AMC Networks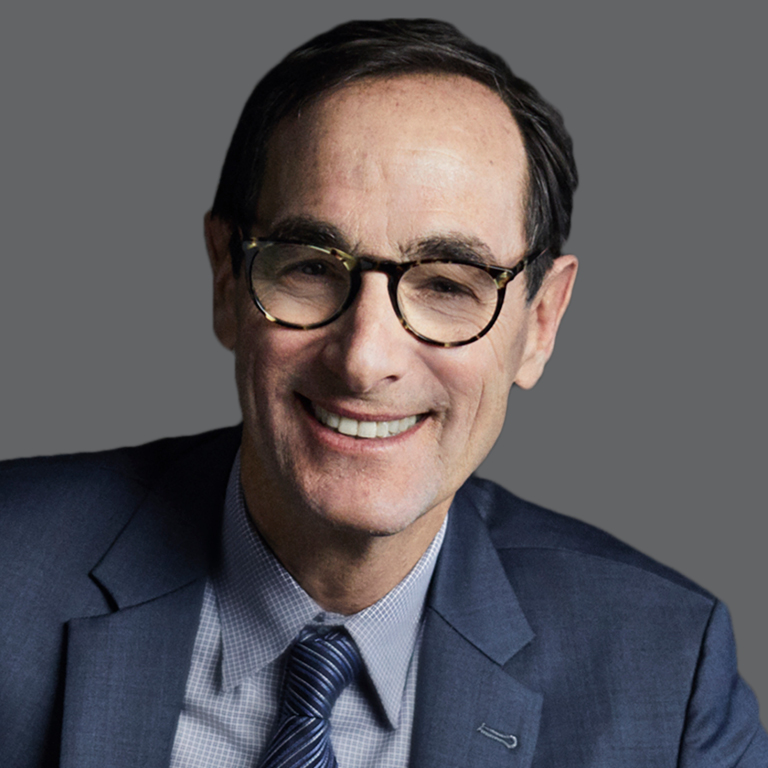 Josh Sapan is President and CEO of AMC Networks, the global entertainment company known for creating some of the most celebrated and groundbreaking original content in television history. Sapan's strong record of delivering must-have content to passionate audiences, coupled with his championing of innovative distribution models, has transformed cable television and the way people watch TV and film.
Under Sapan's leadership, the Company has become known for its popular and critically acclaimed content, with a portfolio of brands that includes AMC, BBC AMERICA (operated through a joint venture with BBC Studios), IFC, SundanceTV, WE tv, IFC Films; and fast-growing streaming services, including the AMC+ premium streaming bundle, as well asAcorn TV, Shudder, Sundance Now and ALLBLK, which target distinct premium audiences and build loyal and engaged fan communities.
Sapan is credited with building some of the most influential entertainment brands and shows at the center of what's been widely referred to as the modern day"Golden Age" of TV, including the era-defining and critically-acclaimed dramas Mad Men, Breaking Bad, Better Call Saul, The Walking Dead, Rectify, and Killing Eve; landmark natural history series Planet Earth II and Seven Worlds, One Planet; mold-breaking comedies Portlandia, Documentary Now! and Brockmire; and leading unscripted series Love After Lockup and Growing Up Hip Hop.
A champion of independent film and diverse voices, Sapan has been instrumental in bringing independent film to wide audiences through IFCFilms and pioneered the strategy of same-day theatrical and video-on-demand release which fundamentally alteredU.S.distribution of independent film.The company is home to the IFC Center, the art-house cinema located in the heart of New York City's Greenwich Village, and is behind DOC NYC, the largest documentary film festival in the United States.
Sapan is a recipient of the Paley Prize for Innovation and Excellence and has been recognized by Vanity Fair as one of the "Impresarios of Cable's Golden Age."He serves on numerous boards, including the American Film Institute, The Paley Center for Media, the Museum of the Moving Image,The Public Theater,NCTA – The Internet & Television Association, and New York Public Radio and is a member of the Academy of Motion Picture Arts and Sciences Executive Branch.
He is the author of "The Big Picture: America in Panorama" (Princeton Architectural Press), a collection of panoramic photos from the 20th century. He is also a published poet and has the world's largest collection of antique lightning rods, a selection of which is on permanent display at the Franklin Institute in Philadelphia.
Courtney B. Vance
Emmy Award-winning Actor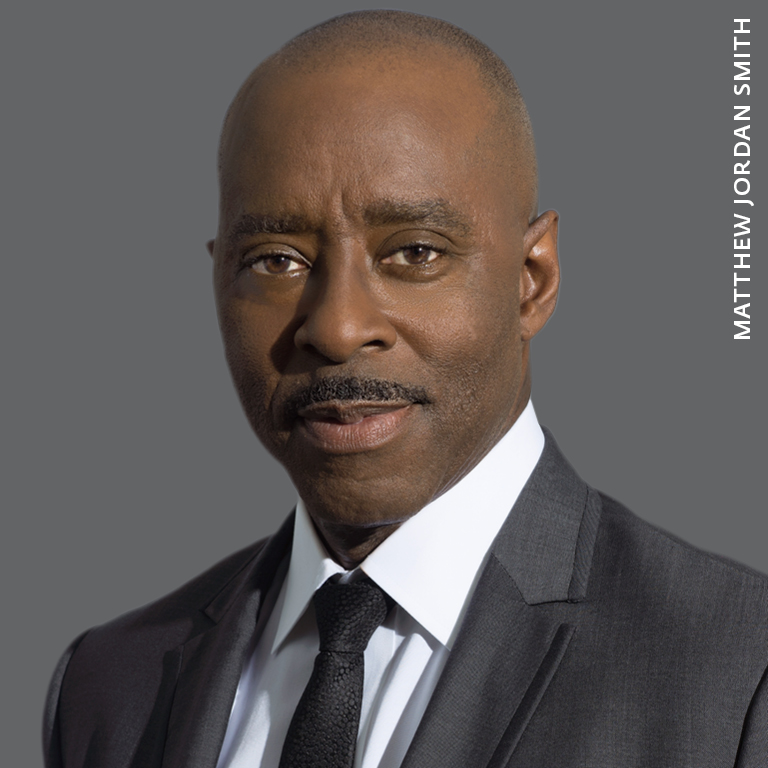 Courtney B. Vance has carefully cultivated an extraordinary career that showcases his passion, talent, and intellect. Known for successfully finding the dignity and honor in each character he explores; this Harvard scholar and Yale School of Drama trained actor is a powerful presence from the theatrical boards to the silver screen.
Courtney's stunning portrayal of Johnnie Cochran in FX's The People vs. OJ Simpson: American Crime Story earned him Emmy, Critics Choice, and NAACP Image awards, as well as SAG and Golden Globe nominations. Courtney currently stars in NatGeo's Genius: Arethain which he portrays Aretha Franklin's father, Rev. C.L. Franklin. He has begun filming as the star of AMC's 61st Street, a courtroom drama to be executive produced by Michael B. Jordan and Alana Mayo of Outlier Society from BAFTA winner Peter Moffat. His recent films include the Universal/Will Packer romantic drama, The Photograph, with Issa Rae and LaKeith Stanfield, directed by Stella Meghie, and Netflix Originals' Uncorked, with Niecy Nash and Mamoudou Athie. The film is a father-son story inspired by the family of Prentice Penny, Insecure EP and showrunner. He also appeared as the beloved and pivotal character, "Uncle George", in HBO's critically acclaimed drama horror series Lovecraft Country, for which he earned an NAACP Image Award nomination.
Courtney's debut as Spc. Abraham 'Doc' Johnson in Hamburger Hill launched a prolific cinematic career that includes noteworthy films such as The Hunt for Red October,The Preacher's Wife,The Adventures of Huck Finn, and Terminator Genisys.
He was awarded Tony Award nominations for his debut performance in August Wilson's Fences and his starring role in Six Degrees of Separation. He won the Tony Award for Best Featured Actor in a Playfor his stellar performance in Nora Ephron's Lucky Guy. Courtney earned a Grammy nomination for his narration of Neil DeGrasse Tyson's book, ACCESSORY TO WAR.
Notably, Courtney is President of the SAG-AFTRA Foundation. In this capacity, Courtney continuesto build on the Foundation's legacy of providing educational resources for people who are pursuing all forms of the performing arts; promoting the children's literacy program as an avenue to empower youth through storytelling; and leading the Foundation's Entertainment Industry Council designed to provide support for artists throughout their careers. Throughout the hardship of the entertainment industry shutdown due to the COVID-19 pandemic, Courtney and the Foundation's team implemented a robust fundraising initiative, which distributed more than $6.1 million to over 6,500 SAG-AFTRA performers and their families.
Courtney and his wife, award-winning actress and director Angela Bassett, have a TV and film production company, Bassett Vance Productions, which was recently announced to be in partnership with ViacomCBS as part of a new initiative to give more people of color and women an opportunity to direct made-for-television movies for its Entertainment and Youth Group.
Courtney is a proud Ambassador for the Boys and Girls Clubs of America, and currently resides in Southern California with Angela and their twins, Bronwyn Golden and Slater Josiah.
Tananarive Due
Award-winning Author and Screenwriter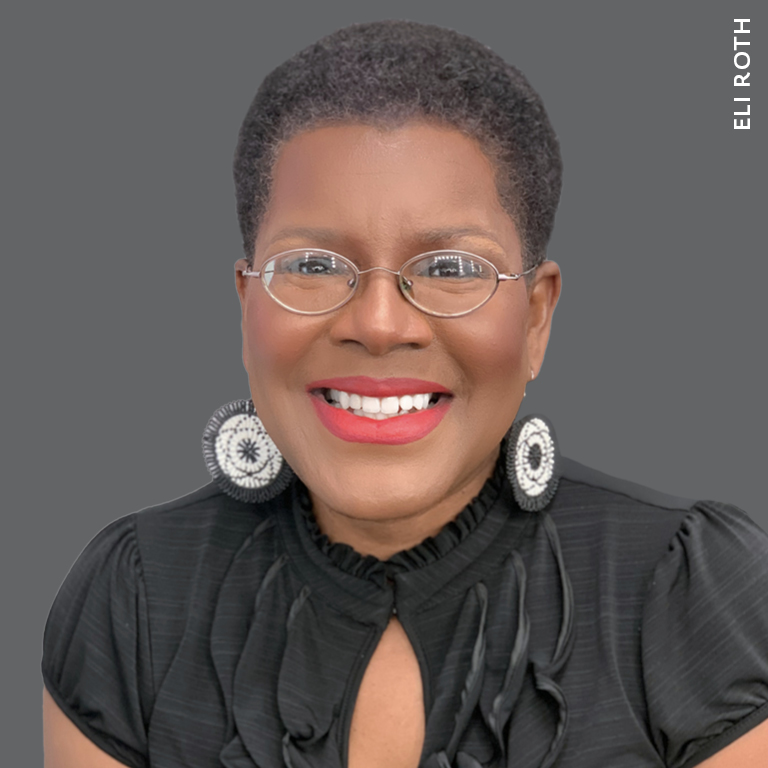 TANANARIVE DUE (tah-nah-nah-REEVE doo) is an award-winning author who teaches Black Horror and Afrofuturism at UCLA. She is a writer on Shudder's Horror Noire anthology which will be debuting later this year and was an executive producer on Shudder's groundbreaking documentary Horror Noire: A History of Black Horror.  She and her husband/collaborator, Steven Barnes, wrote "A Small Town" for Season 2 of "The Twilight Zone" on Paramount Plus, and chapters in Realm's BLACK PANTHER: SINS OF THE KING. Due also wrote a short story in BLACK PANTHER: TALES OF WAKANDA. 
A leading voice in Black speculative fiction for more than 20 years, Due has won an American Book Award, an NAACP Image Award, and a British Fantasy Award, and her writing has been included in best-of-the-year anthologies. Her books include Ghost Summer: Stories, My Soul to Keep, and The Good House. She and her late mother, civil rights activist Patricia Stephens Due, co-authored Freedom in the Family: A Mother-Daughter Memoir of the Fight for Civil Rights. She and her husband live with their son, Jason.