IC2012 Madrid
About IC2012 Madrid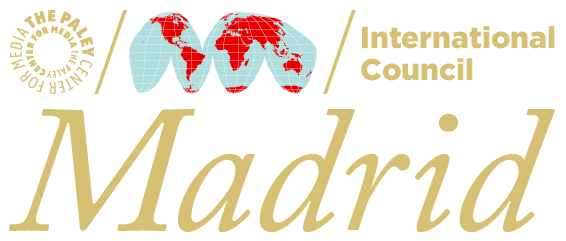 IC2012 Madrid
News at the Speed of Life
A Global Conversation on the Reinvention of Journalism

Madrid, Spain
Thursday, April 26, 2012

Hosted by:
Juan Luis Cebrián, CEO, Grupo PRISA 
Frank A. Bennack, Jr., Vice Chair and CEO, Hearst Corporation; Chairman, The Paley Center for Media
Pat Mitchell, President and CEO, The Paley Center for Media

The International Council, a global forum for leading media and technology innovators and policy makers, will convene an intimate gathering of 60-70 top media executives, front-line journalists, news innovators, and thought-leaders for a summit on ensuring a future for quality news and information. After a welcome reception on April 25, we will gather April 26 at Madrid's state-of-the-art Caixa Forum for a full day of discussion followed by a private tour and dinner at the Thyssen-Bornemisza Museum of Art. 

Participants include: Richard Gingras, Head, News Products, Google; Vadim Lavrusik, Journalist Program Manager, Facebook; Katharine Viner, Deputy Editor, The Guardian; Wadah Khanfar, Chairman, Sharq Forum; Javier Moreno, Editor in Chief, El Pais; John Paton, Chief Executive Officer, Digital First Media; Andrew Rashbass, Chief Executive Officer, The Economist Group; Aroon Purie, Chairman and Editor in Chief, The India Today Group; Andreas Wiele, President, BILD Group and Magazines; and Margarita Simonyan, Editor, Russia Today. 

Featuring presentations showcasing new ideas and business models, and a dialogue format in which everyone gets a microphone and a chance to contribute, IC2012 Madrid will be a truly interactive conversation.
REGISTER:  IC2012 MADRID

If you have any questions please contact Marisa Laureni at +1.212.621.6653 or mlaureni@paleycenter.org
The Paley Center for Media's International Council (IC) is a traveling, independent forum dedicated to providing common ground for the global media industries. Created in 1995, the IC brings together the chief executives of the world's most important media companies to advance the exchange of ideas among these leaders in global media, entertainment, and technology, and to foster community among them.
This is accomplished through both informal and organized discussions on a wide range of critical issues that will define the media and its role in society for generations to come. Past meetings have been held in Rome, Berlin, Madrid, Paris, London, Vienna, Beijing, Cape Town, Montréal, Istanbul, New Delhi, Bangalore, New York, Los Angeles, and California's Silicon Valley.