International Council 2012
IC2012 NYC Partners
Russell Dubner 
President, New York
Edelman
Russell Dubner joined Edelman's New York office as an account executive in 1992 and today is president of that same office, which is now home to more than 600 experts in consumer marketing, health communications, corporate and public affairs, financial relations, digital engagement, and research. Dubner has provided positioning counsel to companies such as Canon, Church & Dwight, Dannon, Energizer, GE, Heinz, HSBC, L'Oreal, Motorola, MetLife, Samsung, Starbucks, and Unilever, as well as a number of fast-growth technology firms.  Dubner also coauthored Edelman's Master Narrative approach, which builds consistency and continuity in how a brand tells its story. His substantial tenure at Edelman belies an entrepreneurial side:  Dubner helped found RipDigital, a digital music service that converts music CDs into music files.  He remained on its board until the company was sold in 2005. Dubner holds an MBA from Columbia Business School's Executive Program and is a graduate of Franklin & Marshall College. He currently sits on the boards of the Coro NY Leadership Center, New York City think-tank Center for an Urban Future, and the National Parks of New York Harbor Conservancy. He is also a member of the Young Presidents' Organization's Gotham Chapter and an advisor to Alliance for Youth Movements.
Ed Williams 
Chief Executive Officer 
Edelman
Ed Williams joined Edelman, the world's largest independent PR agency, in October 2011. He joined the firm from the BBC where he had been director of communications since the beginning of 2008 and a member of the BBC's management board. At the BBC he led the group communications division and acted as a senior adviser to the director-general, Mark Thompson. Prior to the BBC, Williams was group director of communications at Reuters, reporting to the CEO, Tom Glocer. He was an adviser to Glocer during the Thomson-Reuters transaction. He spent five years at financial public relations firm, Brunswick, specializing in corporate advisory work and campaigns. He has also worked as a political speechwriter and acted as a pro bono adviser to the International Crisis Group and other NGOs. Williams started his career in journalism, including five years in network television, at GMTV where he was news editor. He has also worked as a national newspaper reporter. He is a graduate of Harvard Business School's Advanced Management Program.
---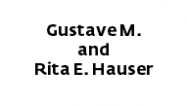 Gustave M. Hauser
Chairman and CEO
Hauser Communications
Gustave Hauser is chairman and chief executive officer of Hauser Communications, Inc., a private company which has been involved in cable television, international satellite, and other electronic communications. He is the founder and a director of the nonprofit Hauser Foundation, and, among many major philanthropic activities, established The Hauser Center for Nonprofit Organizations at Harvard University. He also serves as vice chair of The Paley Center for Media. A pioneer of the modern cable television industry, Hauser has been responsible for the development of many innovations, including the MTV Music Television network, Nickelodeon, The Movie Channel, pay-per-view, and other advanced interactive services. Hauser's sale of major cable television systems to Southwestern Bell Corporation (now AT&T) marked the entry of major telephone companies into the cable television industry. He was a founding investor and chairman of Orion Network Systems, a public company which owned and operated international communications satellites. Hauser was, from 1973 to 1983, chairman and chief executive officer of Warner Cable Communications, after which he formed his own company. Among his public service activities, Hauser was twice appointed by the President of the United States, and served for eight years, as director at large of the Overseas Private Investment Corporation. He holds law degrees from Harvard University, New York University, and the University of Paris, France.
Rita Hauser
President
The Hauser Foundation
Dr. Rita E. Hauser, president of The Hauser Foundation, is an international lawyer and was a senior partner for more than twenty years at the New York City law firm Stroock & Stroock & Lavan. She was appointed to the President's Intelligence Advisory Board in December, 2009. She served on the President's Foreign Intelligence Advisory Board from 2001 to 2004. Hauser chairs The International Peace Institute (affiliated with the United Nations) and is chair of the Advisory Board of the International Crisis Group. She served on the Foundation Board of the Global Humanitarian Forum in Geneva, Switzerland, chaired by Kofi Annan from its inception in 2007 to January 2010. She chaired the American Ditchley Foundation, supporting Great Britain's leading conference center from 2006 through December 2010, and was elected a governor of the British Ditchley Foundation in July, 2010. She is a director of The International Advisory Council of The Lowy Institute for International Policy (Sydney, Australia). She was a director of The International Institute for Strategic Studies (London) from 1996-2006, The RAND Corporation from 1999-2009, the International Board, and The Center for International Governance Innovation (Canada) from 2005-2009. She served on the Visiting Committee of the John F. Kennedy School at Harvard University, and was a vice chairman of the Dean's Advisory Board at Harvard Law School. Hauser was national cochair of the last Harvard University Campaign. She holds advanced degrees from the University of Strasbourg in France, Harvard, and NYU Law Schools, and the University of Paris Law Faculty. She is a director of Lincoln Center for the Performing Arts in New York City, and was a director of the New York Philharmonic Society for more than twenty years. She was elected a director of the New America Foundation in December, 2009. In April 1997 she and her husband founded The Hauser Center for Nonprofit Organizations at Harvard University, and she is chair of its Advisory Board. The Hausers were the principal benefactors of the Hauser Global Law School Program at New York University Law School which supports the Global Scholars Program and Visiting Global Faculty. Hauser also serves on the board of trustees of New York University Law School. She was awarded The Judge Edward Weinfeld Award in 2008, as well as The Albert Gallatin Medal in 2006, which are the highest honors for public service of New York University; and the Vanderbilt Medal in 2004, the highest honor of New York University School of Law. She was honored in October 2008 with the Award of the Women's Leadership Summit of Harvard Law School and in 1999 received The Harvard Medal for distinguished service to Harvard University.
---
The social economy: Unlocking value and productivity through social technologies: The most powerful applications of social technologies in the global economy are largely untapped. By fully implementing social technologies, companies have an opportunity to raise the productivity of interaction workers—high-skill knowledge workers, including managers and professionals—by 20 to 25 percent. 
Big data: The next frontier for innovation, competition, and productivity: The amount of data in our world has been exploding, and analyzing large data sets—so-called big data—will become a key basis of competition, underpinning new waves of productivity growth, innovation, and consumer surplus, according to research by MGI and McKinsey's Business Technology Office  

Adam Bird
Director, Munich
McKinsey & Company
Adam Bird is a director in McKinsey & Co.'s Munich office and the coleader of the Global Media and Entertainment practice. He also leads the EMEA digital marketing practice. Bird advises the top management of the leading media, entertainment, leisure, and consumer goods companies on their most critical business issues. His 22 years of client work has spanned all major media, entertainment and information segments, including: broadcasting, consumer publishing, gaming, internet, professional publishing, filmed entertainment, cable and satellite distribution, music, video games, and sports. He often speaks on media topics at conferences and has been cited in leading publications, including The Economist, The New York Times, The Wall Street Journal, International Herald Tribune, The Financial Times, TIME, and BusinessWeek. He is a Young Global Leader with the World Economic Forum, a member of the International Council of the Paley Center for Media and vice chairman of the board of the Munich International School. Prior to McKinsey, Bird was a senior partner with Booz Allen Hamilton (now Booz + Co.), and the managing director of their Global Consumer and Entertainment practice, as well as a member of their board of directors.
Jonathan Dunn
Associate Principal, Media and Entertainment Practice
McKinsey & Company
Jonathan Dunn is an associate principal in McKinsey & Company's Media and Entertainment Practice. His clients include production companies, television broadcasters, distributors, and media-focused private equity funds. Dunn has worked in a range of strategic, marketing, and operational areas, and focuses on international content rights and distribution. Prior to joining McKinsey, Dunn was an entertainment attorney in Paris and Los Angeles. He was also employed by several investment firms specializing in filmed entertainment. He holds a JD from the UCLA School of Law and a BA from Stanford. He is admitted to practice law in the state of New York.
Geoffrey Sands
Director and Leader, North American Media & Entertainment
McKinsey & Company
A trustee of Paley since 2006, Geoffrey Sands is a director of McKinsey & Company and heads its global media, entertainment, and information practice in North America. For over 25 years, he has been working with major media, technology, and marketing companies to increase growth, profitability, and organization effectiveness. He is also a trustee of the Sundance Institute, Thirteen/WNET, and since 2009 has served as chairman of the board of PBS. He is also industry advisor to the World Economic Forum's Media & Entertainment Governors' Council. Sands received his BA and MBA degrees from Yale University.
---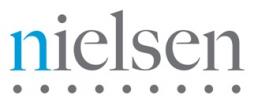 The Diverse People of Africa: Nielsen provides a unique and in-depth view into the diverse behaviors and attitudes that shape the diversity of the African consumer. Through extensive research into the retail infrastructure and a comprehensive survey of urban and peri-urban consumers across Sub-Saharan Africa, Nielsen knows how Africans think, buy, and consume media. 

Randall Beard
Global Head, Advertiser Solutions
Nielsen
Randall Beard serves as global head of advertiser solutions for The Nielsen Company. Appointed to this role in 2010, Beard is responsible for helping clients build brand equity and ROI via improved advertising and media programs. His responsibilities are global and include the CPG, technology, financial services, automotive, telecom, network and other sectors. Prior to this role, he worked as the global executive vice president and general manager at Nielsen Advertiser Solutions, responsible for Consumer packaged goods. Beard has 25-plus years of global experience across consumer packaged goods, financial services, and high-touch service brands, including Procter & Gamble, American Express, and UBS. He has a BS degree in marketing from the University of Tennessee and an MBA from the Darden School at the University of Virginia.
---

Christopher Brearton
Partner
O'Melveny & Myers LLP
Christopher Brearton is the managing partner of O'Melveny's Century City office and a member of the entertainment, sports and media practice. He primarily advises motion picture studios, independent producers, financial institutions and investment funds, television networks, and sports organizations. He has counseled clients in transactions ranging from the creation of strategic alliances, complex commercial licensing arrangements, project financing, and industry-specific mergers and acquisitions. Prior to joining O'Melveny, Brearton spent several years as a Certified Public Accountant (CPA) with KPMG in Los Angeles. Brearton has been recognized as a leading lawyer in both the entertainment and sports fields. He was named to the SportsBusiness Journal's annual "Forty Under 40" list of the most promising young executives in the sports business. He was also featured in Variety's annual "Dealmakers Impact Report" on influential individuals in the entertainment business. Brearton was recently profiled as one of the top 40 entertainment lawyers as part of the Los Angeles Business Journal's "Who's Who in L.A. Law" special report. He was also named a leading lawyer by Chambers in Media and Entertainment Transactional Law and named a Legal500 recommended lawyer in the categories of Media, Technology, Telecoms, and Film, Music & Television.
Joseph Calabrese
Partner
O'Melveny & Myers LLP
Joseph Calabrese is a partner in O'Melveny & Myers' Century City office, chair of the firm's Southern California Transaction Practice, and chair of its Entertainment, Sports and Media Practice - which Chambers has awarded its prestigious "Award of Excellence" in Media and Entertainment for an unprecedented three out of the last four years. A trusted business counselor, advisor, and strategist, Calabrese represents leaders in the entertainment, sports, and media industries, including Legendary Pictures, the Hollywood Foreign Press Association, and the International Olympic Committee, in all aspects of their business. Calabrese regularly provides advice to American companies doing business overseas, and to global media companies seeking to establish or expand their presence in the United States. Calabrese is regularly recognized by leading publications, including The Hollywood Reporter, Chambers, Legal 500, the Los Angeles Business Journal, Variety, and Best Lawyers, as "simply one of the best" and most "influential" and "creative" entertainment lawyers in the industry.  The Century City Bar Association selected him as the 2009 Entertainment Lawyer of the Year.  Calabrese is actively involved in a number of professional, civic, and philanthropic organizations, including serving as the immediate past chair and as a current member of the executive committee of the Constitutional Rights Foundation. He is a member of the Cornell Law School Advisory Council and is an arbitrator for the Independent Film & Television Alliance.
Mark Easton
Partner
O'Melveny & Myers LLP
Mark Easton is a partner in O'Melveny's Los Angeles office and a member of the Mergers and Acquisitions Practice. He advises public and private corporations, private equity funds, boards of directors, and financial advisors in mergers and acquisitions, capital markets, and other transactions, as well as corporate governance and securities law matters. Easton has been involved in over 100 M&A transactions, ranging from multi-billion dollar mergers of public companies to sales of closely-held family businesses. He has experience in a broad range of industries, including entertainment and sports, telecommunications, REITs and real estate, health care and life sciences, aerospace and defense, construction and engineering, energy, and the Internet. He has been named one of the "Top 100 Leading Lawyers in California" by the Los Angeles and San Francisco Daily Journals and one of the "Leading M&A Lawyers in California" by Chambers USA.   
Robert Haymer
Partner
O'Melveny & Myers LLP
Robert Haymer is a partner in O'Melveny's Century City office and a member of the Entertainment, Sports and Media Practice. He has a broad range of experience in mergers and acquisitions, securities law mattersm, and partnerships, joint ventures, and strategic alliances, both for large public companies and middle market and entrepreneurial clients in entertainment as well as other industries. 
Marvin S. Putnam
Partner
O'Melveny & Myers LLP
Marvin Putnam is a partner in O'Melveny's Century City office, a member of the business trial and litigation practice, and the hiring partner for the Century City office. He has represented clients in numerous industries on a range of issues in trial and appellate courts, both federal and state, throughout the country. A principal focus of his work is the representation of the media in defense of their First Amendment rights. In this capacity, he has handled numerous defamation actions ranging from the answer to the appellate stages. Putnam provides prepublication review for national news, variety, and talk show programs as well as national publications and film and television studios. He has represented, at both the trial and appellate levels, the nation's largest cable company in a series of federal actions relating to violations of the Federal Communications Act, international media entities in numerous federal and state defamation and invasion-of-privacy matters, film and television concerns requiring a First Amendment defense, journalists in numerous reporters' privilege subpoena actions, and media entities seeking both court and legislative access. Putnam served as counsel in a highly publicized trial of an invasion-of-privacy claim brought against the distributor of a reality television series – the outcome of which the National Law Journal deemed one of the ten most significant defense verdicts of the year. 
Special thanks to our special event and lounge partners: