Next Big Thing
Best of Cannes 2018
Wednesday, July 18, 2018
6:30 to 8:00 pm
New York
Couldn't make it to Cannes? The Paley Media Council 2018 Review will highlight the best-of-the-best, with fresh perspectives from an array of experts, including some of the most influential media visionaries, including Wendy Clark, Global President and CEO, DDB Worldwide; Michael Kassan, Chairman and CEO, MediaLink; Jonathan Miller, CEO, Integrated Media Company; and Shelley Zalis, CEO, The Female Quotient.

Since its first outing in 1954, the Cannes Lions International Festival of Creativity has been bringing the advertising, marketing and communications industry together at its one-of-a-kind event to learn, network and celebrate. The Festival in June marks the culmination and start of the creative year, a time for the Cannes Lions global community—made up of the world's most inventive, talented and creative people—to set the agenda for the year ahead.



Wendy Clark
Global President and CEO, DDB Worldwide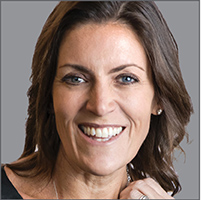 Wendy Clark was named CEO for DDB Worldwide in January 2018, leading over 200 offices and 10,000 employees globally, after two years leading a turnaround as CEO of DDB North America. In her first two years at the agency, Wendy launched DDB Flex, the bespoke, cross-agency model customized for DDB/NA's clients' businesses. She also helped land over 32 new business wins, including the U.S. McDonald's business, the biggest win of the last decade for DDB/NA; Symantec; Miller Lite; and the consolidation of the State Farm business with Omnicom, led by DDB Chicago. In addition, Wendy significantly grew the agency's core leadership team with the appointment of several important new hires, such as CCO Ari Weiss, CSO Eric Zuncic, and Chief People Officer Britt Hayes.

Prior to DDB, Clark was President, Sparkling Brands & Strategic Marketing for Coca-Cola North America, leading their Strategic Marketing organization including Brand Strategy and Innovation; Media Connections, Investments and Assets; and Content and Design. Before joining The Coca-Coca Company, Clark was Senior Vice President, Advertising for AT&T.
 
Called "one of the most important women in advertising" by Advertising Age, Clark has earned numerous recognitions over the course of her career including the Matrix Award from New York Women in Communications, She Runs It's Advertising Woman of the Year, and was named the Brand Refresher on Fast Company's top ten list of innovative Business Disruptors. Clark's efforts were formally recognized in 2007 upon her induction into the American Advertising Federation's Advertising Hall of Achievement. Most recently, Advertising Age named Clark their Executive of the Year for 2017.
 
Clark is an advisory board member for the Peabody Awards and IDEO.org and a board director for the Ad Council and American Advertising Federation. She also sits on the board for David Yurman.
Michael Kassan
Chairman and CEO, MediaLink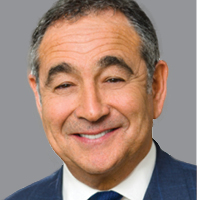 Michael E. Kassan is an internationally recognized business strategist operating at the intersection of the media, advertising, entertainment and technology industries. He is the founder of MediaLink, a leading advisory and business development firm with principal offices in New York, Los Angeles, Chicago and San Francisco. The team of 140+ provide critical counsel in the areas of strategic marketing and brand development, implementation roadmaps, technology solutions for media, media sales and revenue generation, business development, organizational planning and competitive analysis to many of the Fortune 100's biggest global brands.

Previously, Kassan was the President/COO and Vice-Chairman of Initiative Media Worldwide, where he helped grow media billings from $1.5 billion to over $10 billion. Prior to Initiative, he was President and COO of International Video Entertainment (Artisan Entertainment). In 1997, he was named one of the top media executives in America by Advertising Age Magazine.

Kassan is often called upon as a speaker, moderator and commentator to share his insights on the media and advertising industries and the places in which tangible opportunities exist for marketers. He is a regular keynote speaker at the world's major media conferences, including Consumer Electronics Show, Cannes Lions International Festival of Creativity, Mobile World Congress, Advertising Week, Media360, among others.

Kassan has served on the Board of the Hollywood Radio and Television Society, The Paley Center for Media, Ad Council, She Runs It (formerly AWNY), American Advertising Federation, National Board of The Whitney Museum of American Art, iDiverse, the Commission on California State Government Organization and Economy and the Cultural Affairs Commission – City of Los Angeles and has been Chairman of the State Senate Select Committee on the Entertainment Industry. In addition, he is a strong supporter of community and not-for-profit programs, and currently serves as Chair of the UJA-New York Marketing Communications Committee.

Jonathan Miller
CEO, Integrated Media Company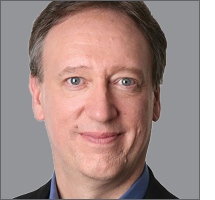 Jonathan Miller is a partner at Advancit Capital and Chairman of Indigenous Media. He was the chief digital officer and chairman and CEO, Digital Media Group for News Corporation, a role in which he drove the company's overall digital strategy in conjunction with various operational heads, while also directly overseeing all of News Corp.'s standalone digital businesses.
He also acted as News Corp.'s principal executive for Hulu. Previously, Jon was chairman and CEO of AOL, where he led the company to a record annual profit growth of 21 percent, and increased online advertising growth-the centerpiece of its new business model-by 46 percent in 2006. Jon was a founding partner of Velocity Interactive Group, an investment firm focusing on digital media and the consumer Internet space. He is a cofounder of Fuel Media Commerce, which focused on early stage investments.
Jon is on the board of Trip Advisor (audit), Shutterstock (nominating and governance), Open X (chair), and Houghton Mifflin Harcourt. In addition, he serves as a nonprofit director/trustee for the American Film Institute, BBC Global News, International Emmy Association, Independent Film Project, and The Paley Center for Media.
Shelley Zalis
CEO, The Female Quotient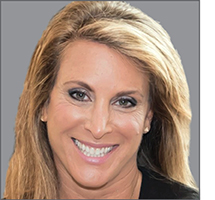 Shelley Zalis is an internationally-renowned thought leader for advancing equality in the workplace. As the first female chief executive of a company ranked in the research industry's top 25, she changed the game, helped elevate feminine strengths in the workplace, and has devoted herself to becoming a mentor and role model to women and leaders in her industry.
Today, as CEO of The Female Quotient, Zalis is advancing gender equality across industries with the Girls' Lounge: a pop-up experience at conferences across the globe, such as The World Economic Forum, Cannes Lions and the Consumer Electronics Show, as well as within companies. She is also leading initiatives within corporations by activating solutions for change with The Female Quotient's Equality Bootcamps.
Zalis is an admired speaker and member of the Washington Speakers Bureau, as well as a skilled moderator who has interviewed influencers such as Katie Couric, Halle Berry, Gwyneth Paltrow, Sheryl Sandberg, Arianna Huffington and others on topics related to equality and leadership. Zalis authors a Forbes column that provides inspiration and advice for women looking to rise up into leadership positions from the "messy middle" of middle management. She is the co-founder of #SeeHer, a movement led by the Association of National Advertisers (ANA) to increase the percentage of accurate portrayals of women and girls in advertising and media. Zalis is also on the Board of Directors for MAKERS.
A firm believer in giving back with generosity, Zalis is building her legacy around tapping into the power of collaboration to transform workplace culture so that all people feel like they belong.
Media Council Members can live stream this event at 7:00 pm ET on Wednesday, July 18.
---
This event is exclusive to Media Council Members and other invited guests. To find out more about Media Council Membership, contact mediacouncil@paleycenter.org