PALEY NEXT BIG THING
Predicting Trends 2020
Monday, December 16, 2019
6:30 pm to 8:00 pm ET
New York
Michael Kassan
Founder, Chairman, and CEO
MediaLink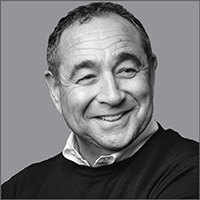 Michael E. Kassan is the founder, Chairman and CEO of MediaLink, a leading strategic advisory firm. Described as the "ultimate power broker," he is a trusted advisor to Fortune 100 chief marketing officers, media moguls, Hollywood visionaries, technology pioneers, advertising holding company heads and Wall Street investors. They seek his insights and instruction for solving their most complex business challenges. Kassan and his global team of more than 165 specialists provide counsel for navigating the age of digital disruption in areas including: marketplace development, talent and organization, brand transformations, data and technology, agency optimization and investor strategies.

Kassan is known for his uncanny ability to see – and seize – opportunities across complementary industries and is often called upon as a keynote speaker and media commentator on the most pressing and provocative topics impacting the future of marketing. He has also been instrumental in redefining major tentpole events like CES, Cannes Lions, and Mobile World Congress for the greater marketing landscape.

Prior to founding MediaLink in 2003, Kassan was President/COO and Vice-Chairman of Initiative Media Worldwide, growing billings from $1.5 billion to over $10 billion. Before that, he was President and COO of International Video Entertainment (Artisan Entertainment). In 2019, Kassan was inducted into the American Advertising Federation's Hall of Fame, which is considered the highest honor in advertising. He has been named one of the top media executives in America by Ad Age and in 2018 was honored on Adweek's "Power 100" list and on Variety's index of the 500 most influential business leaders shaping the global entertainment industry. Michael has also been named to The Hollywood Reporter's "Silicon Beach 25" list of the most powerful digital players in L.A.

In addition, Kassan has served on the Board of the Hollywood Radio and Television Society, the Commission on California State Government Organization and Economy and the Cultural Affairs Commission – City of Los Angeles and has been Chairman of the State Senate Select Committee on the Entertainment Industry. Kassan is also a strong supporter of community and not-for-profit programs; he currently serves as Chair of the UJA-New York Marketing Communications Committee and is a Board member of the American Advertising Federation, the Ad Council and the Paley Center for Media.
David Kenny
CEO and Chief Diversity Officer
Nielsen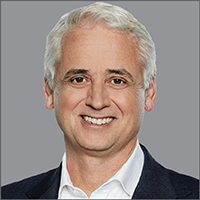 David Kenny was appointed Chief Executive Officer at Nielsen in November 2018.

Kenny has spent his career in Data Science and Artificial Intelligence, especially focused on the retail, marketing, and media industries. He has a deep and holistic understanding of media and advertisers and how best to serve them, and he has been a long time Nielsen customer and partner. Kenny has a proven track record of implementing growth strategies, overseeing strategic transactions and creating value for stakeholders.

Most recently, Kenny served as Senior Vice President of Cognitive Solutions at IBM. There, he oversaw IBM's artificial intelligence initiatives, using machine learning to support enterprise customers across a large number of verticals, including healthcare, financial services, retail, and media. Prior to that, he was Chairman and Chief Executive of The Weather Company, which was acquired by IBM.

He served as President of Akamai, a cloud platform technology company; Managing Partner of VivaKi, a media company; and co-founder and Chief Executive Officer of Digitas, Inc.

Currently, David serves on the Board of Directors for Best Buy and Teach for America.  

David received his bachelor's degree in industrial administration from the GM Institute (now Kettering University) and holds a Masters of Business Administration from Harvard Business School.
Media Council Members can view the live stream of this event beginning at 7:00 pm ET on Monday, December 16.
---
This event is exclusive to Media Council Members and other invited guests. To find out more about Media Council Membership, contact mediacouncil@paleycenter.org