Loving Lucy: A Gallery of Lucille Ball Covers from TV Guide Magazine, 1953 to 2011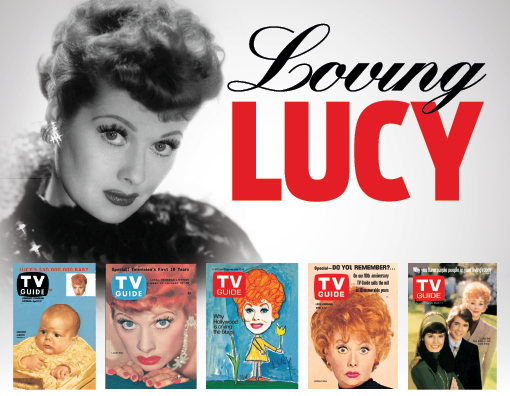 The Paley Center for Media is happy to join with TV Guide Magazine to salute Lucille Ball in her centennial year with an exhibit of blow-up reproductions of the covers she graced from 1953 to 2011. The large-scale format of the art brings to life the work of Richard Amsel, Bob Peak, Ronald Searle, Philippe Halsman, and many other leading illustrators and photographers of the day. They capture the many sides of Lucille Ball: glamorous, silly, daring, trendy.
Accompanying the art are clips from the Paley Center's collection that relate to specific covers, as well as the Zinio electronic edition of the centenary salute, bringing our love for Lucy squarely into the twenty-first century.

On display in New York: September 28 to November 27, 2011.
On display in Los Angeles: October 8 to November 28, 2011.

FREE for Members; Included with General Admission.
Screenings from the Paley Center Collection
The Paley Center celebrates the sixtieth anniversary of I Love Lucy (October 15, 1951) with two compilation packages of rare and classic moments, including the 1951 pilot, which was lost for nearly forty years.
See Screening Schedule
FREE for Members; Included with General Admission