The Survivor Anniversary Photo Exhibit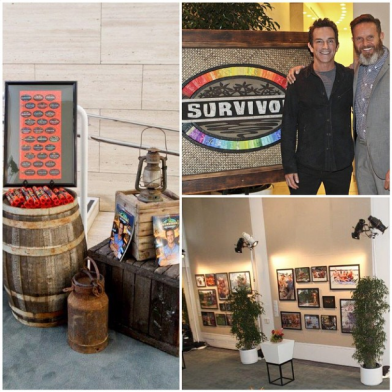 CBS's Emmy Award-winning Survivor celebrates fifteen years and thirty seasons with a Paley Center photography exhibit showcasing the stunning photography that spans the entire series, as well as artifacts used in different locations. The exhibit will be on display through the end of May.

On display are episodic photography and landscape images from all of the exotic locations, spanning thirty seasons: from the dramatic final tribal council of the first season and frightening medical emergencies, to exhilarating challenges, memorable moments, and captivating characters. In addition, unforgettable set pieces, including Immunity Idols and necklaces, the voting urn, and the original torch snuffer, are on display. 

"This photo exhibit is an awesome celebration of Survivor. Fifteen years of memories. I'm so proud to be a part of this wonderful production celebrating an incredible milestone," said host and executive producer Jeff Probst.