The World Cup Live at the Paley Center
See the Games for FREE on the Big Screen


GOAL!!! The Paley Center for Media joins soccer fans from around the planet to enjoy the excitement and drama of thirty-two nations competing in the 2010 FIFA World Cup South Africa™. The Paley Center's celebration of this global event includes live feeds of the games, screenings of cultural programming from our collection, an interactive web component to share favorite pics of your own soccer games, and a multimedia exhibit.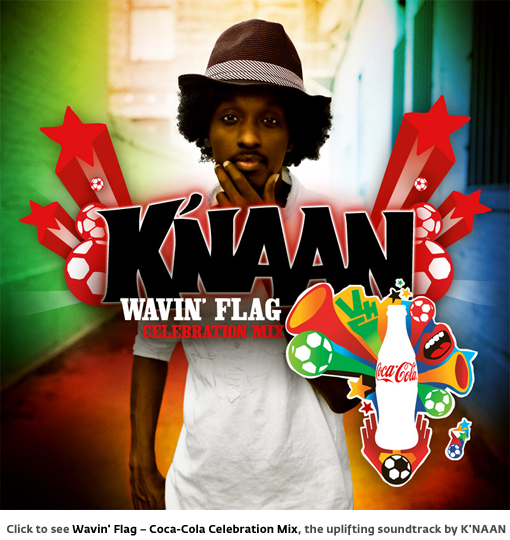 Visitors who come to watch the games here will find themselves in a unique, immersive environment of African art and culture created by artist/photographer Joseph Peter. Traveling throughout Africa on the biggest-ever FIFA World Cup Trophy Tour with The Coca-Cola Company, Joseph Peter captured the spirit of African people from fifty nations participating in the one sport that unifies the continent. A special gallery of these images will be on display for visitors to enjoy.
World Cup coverage will be capped by a lively viewing party with food and drinks to cheer on the last two nations in the final game on July 11.
Free admission to the Paley Center in New York is courtesy of The Coca-Cola Company, an official sponsor of the FIFA World Cup™ since 1978.
The World Cup Live at the Paley Center Continues...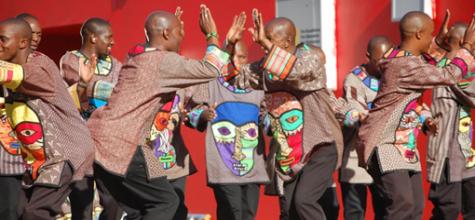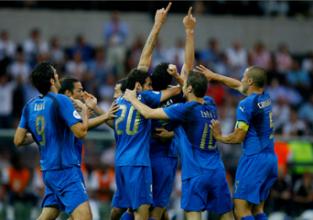 Watch the Games Live—It's FREE!
Through partnerships with ESPN and ABC, the Paley Center is happy to screen many of the matches live on the big screen and be a meeting place where fans can gather and watch together (with no two-drink minimum).
See New York Schedule
See Los Angeles Schedule
Title Match Viewing Party
On July 11, the Paley Center will host a viewing party for the final game—food, drink, and spirited rivalry to end this historic event in style! Admission is free. The party in New York is courtesy of The Coca-Cola Company, an official sponsor of the of FIFA World Cup™ since 1978.
Africa Celebrates! Photographs, Collages, and Multimedia by Joseph Peter
In NY and LA through September 12

Fans will see a unique side of the World Cup in this multimedia, immersive exhibit of handcrafted collage and authentic African art. Joseph Peter journeyed across the African Continent commissioned by The Coca-Cola Company, capturing the love and passion of its diverse people for soccer. This unique selection of images translates how the world's greatest sporting event promotes happiness, unity, and peace while building bridges around the world through the communal interaction and development of sport. From a broader angle, Africa Celebrates The World Cup! portrays the positive heart and soul of a continent often associated with challenges.
Learn More
In New York: African art, sculptures, and textiles on loan from Hemingway African Gallery, Brian Gaisford, owner.
Screenings from the Paley Center Collection
World Cup fans can also drop into screenings of Africa- and soccer-themed programming, including episodes of The Team Kenya, produced by the nonprofit Search for Common Ground, a half-hour drama series that focuses on young men and women from different tribes who must put aside their differences to compete in a coed soccer league, and films copresented by African Film Festival, Inc. The screenings also include entertaining World Cup ad spots from The Coca-Cola Company and PSAs from United Against Malaria, an organization that brings together soccer teams, celebrities, global health organizations, governments, corporations, and citizens to raise global awareness about malaria—a preventable disease that kills a child in Africa every thirty seconds.
See the Full NY and LA Program Schedule

Share Your Soccer Moments!
The Paley Center wants the soccer-playing, soccer-loving fans to share their own favorite photos of soccer. Join the spirit of the World Cup by sharing your images with the community. See details to submit.
Photos courtesy ESPN
Photo Credits: (top to bottom): Rob Tringali, Valerie Fischler, Rob Tringali
Video: "Wavin' Flag – Coca-Cola Celebration Mix" is the uplifting soundtrack recorded by K'NAAN for Coca-Cola and its sponsorship of the 2010 FIFA World Cup™.