Daily Screenings from the Paley Archive
Wednesdays to Sundays, 12:00 to 6:00 pm
The Paley Museum, 25 W 52 Street, NYC
Experience the magic of community as you watch compelling programming on our impressive big screens! Our daily screenings foster an intimate atmosphere that brings television to life, expertly curated from our vast collection spanning a century of television and radio, chosen just for you. No matter what is showing, The Paley Museum offers an unforgettable experience for TV enthusiasts and history buffs alike.
When your favorite television shows aren't showing on the big screen, the Paley Archive grants you unlimited access to our extensive programming catalog. Immerse yourself in television history with just a few clicks and enjoy your favorite shows and iconic moments in our intimate library space.
Current screening schedules for our theaters are listed below.
Paley Members enjoy free admission to The Paley Museum, including all screenings. Become a Member now for this and many other benefits.
Daily Screenings from the Paley Archive
A Paley Tribute to Roberto Clemente
Friday, September 15 to Sunday, October 29, 2023
Second Floor Theater

Roberto Clemente was one of baseball's all-time most accomplished and electrifying players, as well as an icon to Hispanic athletes everywhere. In conjunction with the exhibition The Paley Center's Salute to Roberto Clemente: The Legend of #21, we are pleased to screen five documentaries that explore the achievements and activism of a complex and thoughtful athlete. A theme of all these documentaries is how the indomitable Clemente overcame racism and social tensions to become one of the dominant players of his era, as well as a humanitarian fighting for equal justice for all. Watching these documentaries, you will understand why Roberto Clemente remains an inspiration to athletes everywhere.
12:30 pm, 4:25 pm
ESPN Classic: SportsCentury: Roberto Clemente
This ESPN report deftly uses archival footage and interviews to give an overview of Clemente's magnificent career, stating unequivocally that the Latino icon was never fully appreciated during his lifetime. Pittsburgh writers speak of the cultural and language barriers that Clemente overcame, theorizing why his achievements were minimized during his playing days. The film also explores Clemente's growing confidence in speaking to the media, often delivering part of his comments in Spanish to send a message to family and friends in Puerto Rico. (2002)

12:55 pm, 4:50 pm
ESPN Perfiles: Roberto Clemente
This ESPN profile, hosted by Ernesto Jerez, looks at Clemente's remarkable career as part of the first Latino wave in play in the major leagues. Such baseball greats as San Francisco Giants pitcher Juan Marichal, Cincinnati Reds first baseman Tony Perez, and Minnesota Twins infielder Rod Carew talk about Clemente's impact on Latino players and his enduring legacy. In Spanish with English subtitles. (2007)

1:20 pm, 5:15 pm
Clemente
Narrated by Jimmy Smits, this engaging documentary produced for FOX Sports focuses on the challenges of Roberto Clemente who was the first Latin superstar to break into American consciousness, while remaining an enigma to many fans. Baseball icons Henry Aaron and Frank Robinson discuss how Clemente battled racism, later becoming a political activist fighting for the equal rights and justice. (1998)
2:05 pm
Beisbol: The Latin Game
This illuminating MLB documentary, narrated by Esai Morales, tells how an ever-growing number of baseball players born in the Caribbean, as well as Central and South America, have become a significant force in the Major League Baseball. Baseball historians discuss how the first wave of Latino players, including Roberto Clemente, suffered racial tension and social injustice even after Jackie Robinson broke baseball's color barrier in 1947. The film shows how Hispanic players who followed, including Fernando Valenzuela, Ivan Rodriguez, and Mariano Rivera, achieved baseball superstardom. (2007)


3:30 pm
American Experience: Roberto Clemente
Directed by Bernardo Ruiz and narrated by Jimmy Smits for PBS's American Experience, this documentary is an in-depth look at an exceptional baseball player and committed humanitarian who challenged racial discrimination to become baseball's first Latino superstar. Featuring interviews with Pulitzer Prize–winning authors David Maraniss and George F. Will, Clemente's wife Vera, Baseball Hall of Famer Orlando Cepeda, and former teammates, the documentary presents an intimate and revealing portrait of a man whose passion and grace made him a legend. (2008)
Daily Screenings from the Paley Archive
Scary Good TV Screenings
Friday, October 6 to Sunday, October 8, 2023
Bennack Theater

As we prepare for Halloween later this month, enjoy these supremely spooky shows to get your pulse racing. We start with several series from the Paley Archive for younger audiences, before moving on to four shows for grownups that premiered ten years ago, and delighted viewers while also scaring them silly. 
12:10 pm
Aaahh! Real Monsters: "Krumm Gets Ahead"/"It's Only a Movie"
This fun animated series follows three younger monsters who go to a special school for monsters under the local dump, where they learn how to scare humans. The first episode, "Krumm Get Ahead," tells the story of Krumm, a headless monster whose doctor attaches a large purse to his body to serve as his new head. In "It's Only a Movie," the monsters see a movie about a cute, oversized imaginary bear named Cuddles, who later seems to be following one of the monsters, Ickis, everywhere he goes. (1996; Nickelodeon) 
12:35 pm
Scooby-Doo, Where Are You!: "Jeepers, It's the Creeper!"
In one of the earliest episodes of this classic animated series about the beloved cartoon dog, Scooby-Doo, and his four mystery-solving teenage pals, the gang attends a local school dance at a barn, which is disrupted by the Creeper, a zombie-like phantom who can seemingly travel through walls and has been robbing banks in town. As the group investigates, Scooby also finds himself with an unexpected friend: a newly-hatched chick who has attached itself to him. (1970; CBS)
1:00 pm 
Are You Afraid of the Dark?: "The Tale of the Phantom Cab"
Nickelodeon's horror anthology series focuses on a group of teenagers who meet in the woods near a campfire, to tell each other scary stories. The series premiere features the spooky tale of two brothers who got lost in the woods. They encounter a mysterious cab driver as well as a scientist who won't let his visitors leave unless they can solve a riddle. (1992; Nickelodeon)
1:25 pm
Goosebumps: "Attack of the Mutant, Parts 1 and 2"
A children's anthology horror series based on R.L. Stine's best-selling books, each episode focuses on adolescents who end up in creepy situations. In this episode, Skipper Matthews discovers that his favorite comic-book villain, the Masked Mutant, is actually real—and that his new best friend isn't all that she seems. Adam West, who played Batman in the 1960s TV series, guest stars as another superhero, the Galloping Gazelle. (1996; Fox)
2:10 pm
The Following: "Pilot"
Back in 2013, Kevin Bacon was one of the early movie stars who shifted to a TV series role when he agreed to play Ryan Hardy, a former FBI agent who returns to the fold to help chase down an escaped serial killer (James Purefoy), who has turned his followers into a cult of killers. The pilot episode for The Following—created by Kevin Williamson, who wrote Scream and created Dawson's Creek and The Vampire Diaries—laid out the blueprint for the next three seasons, which were filled with plot twists, plenty of frights, and a high body count.  (2013; Fox)
3:10 pm
Bates Motel: "First You Dream, Then You Die"
This gripping A&E series served as a modern-day prequel to Alfred Hitchcock's legendary 1960 film Psycho, and Robert Bloch's 1959 novel that inspired it. In the show's first episode, seventeen-year-old Norman Bates (Freddie Highmore) and his mother Norma (Vera Farmiga) relocate from Arizona to White Pine Bay, Oregon, six months after the death of Norman's father. They buy a dilapidated hotel and try to start a new life—but a murder complicates their plans. (Note: The Paley Archive's version of this episode omits a last-minute cliffhanger that hints at other sinister goings-on in town.) (2013; A&E)
4:10 pm
Hannibal: "Apéritif"
Speaking of prequel stories about an iconic evil film characters, Bryan Fuller helped restore the Hannibal Lecter franchise's luster via a lush tapestry of visual and aural verve with this series, based on Red Dragon and other Thomas Harris novels, about FBI profiler Will Graham (Hugh Dancy) and Lecter (Mads Mikkelsen) the forensic psychiatrist—and secret serial killer and cannibal—helping him investigate a series of murders in Minnesota. The first episode introduces Graham, who visualizes himself as the killer as part of his work, and Lecter, who is manipulating him psychologically while also working with him on the case. (2013; NBC)
5:10 pm
Sleepy Hollow: "Pilot"
Loosely based on Washington Irving's 1820 short story, "The Legend of Sleepy Hollow," (with a bit of Irving's other most famous tale, "Rip Van Winkle," also sprinkled in), Sleepy Hollow opens with Ichabod Crane (Tom Mison) wounded after he decapitates a masked man during a 1781 battle—only to wake up in the 2013 version of Sleepy Hollow, NY. After getting arrested and blamed for beheadings at a local stable, he teams up with a skeptical police lieutenant (Nicole Beharie) to battle supernatural evil, track down the Headless Horseman, and help prevent the apocalypse. (2013; Fox)
Daily Screenings from the Paley Archive
Television Goes Trick or Treating: Classic Halloween Programs 
Wednesday, October 18 to Sunday, October 29, 2023
Bennack Theater

Halloween has always been a special holiday for television, with scary animated specials and regular shows dressing up to trick or treat. We have selected some of our favorite Halloween programs from the Paley Archive that show the range of spooky Halloween festivities over the decades. 
12:10 pm 
It's the Great Pumpkin, Charlie Brown 
This third Charlie Brown special, airing originally in 1966, is a true animated classic, adding to the folklore of Halloween. While most of the Peanuts gang is out treat or treating, blanket-toting Linus, along with Charlie Brown's little sister Sally, hold vigil in the pumpkin patch, awaiting the arrival of The Great Pumpkin. (1979 airing; CBS) 
12:40 pm 
Dr. Seuss' Halloween is Grinch Night 
This 1977 prequel to the iconic How the Grinch Stole Christmas received an Emmy Award for Outstanding Children's Special. Each Halloween a "Sour-Sweet Wind" blows and arouses the Grinch to descend to Whoville. It is up to the young Who Euchariah to thwart him. (1977; ABC) 
1:10 pm 
The Addams Family: "Halloween with The Addams Family"
There is no better sitcom family to spend Halloween with than the Addams Family, the macabre clan who have delighted TV audiences since 1964. In this hilarious episode a pair of bank robbers crash the Addams' idiosyncratic Halloween festivities. (1964; ABC) 
1:35 pm 
The Simpsons: "The Simpson Halloween Special: Treehouse of Horror"  
The Simpsons' "Treehouse of Horror" has been an annual Halloween treat since 1990. The first special set the tone with Bart, Lisa, and Maggie sharing ghost stories in their treehouse. The three segments revolve around a haunted house, alien abduction, and a special reading of Edgar Allan Poe's "The Raven." The Guardian lauded this first Treehouse of Horror as one of the five greatest Simpsons episodes of all time, exclaiming "the ultimate Simpsons scarefest." (1990; Fox) 
2:00 pm 
Toy Story of Terror!
Pixar extended its massively popular Toy Story franchise to prime-time TV with this Halloween-themed 2013 animated special about Woody, Buzz Lightyear, and the rest of their toy pals. Set after the events of Toy Story 3, the gang watches a scary movie in the trunk of the car as their new owner goes on a trip. After the family stops at a roadside motel for the night, cinephile Mr. Pricklepants notes that they are all walking into a classic scary-movie scenario—and sure enough, Mr. Potato Head soon goes missing. (2013; ABC)
2:30 pm 
Black-ish: "Jacked O'Lantern" 
Halloween has always been one of Dre's favorite holidays and the Johnsons dress up as President Obama's family.  Dre is also visited by his nieces and nephews from the old neighborhood, led by his tough cousin June Bug, played with comic flair by Michael Strahan dressing as Fifty Cent. In the end, Dre learns a greater respect for June Bug, who used to bully him as a child. (2015; ABC) 
3:00 pm
Modern Family: "Open House of Horrors"
Halloween-obsessed Claire promises to have more family-friendly Halloween decorations this year, while her realtor husband Phil prepares to hold an open house. Meanwhile, Mitch and Cam are throwing a costume party and have picked costumes to show off Cam's new slimmer figure, but due to an order snafu, their costume sizes are switched. And Gloria ends up tangling with some neighborhood troublemakers, not realizing that her son Manny is among them. (2012; ABC)
3:35 pm
Brooklyn Nine-Nine: "Halloween"
Just six episodes into its run, the sitcom established one of its most popular annual traditions: the Halloween Heist, as Jake bets Captain Holt that can steal his Medal of Valor before midnight. If Peralta wins, Holt will do Peralta's paperwork and call him his greatest detective/genius. If Holt is the victor, Peralta will work for five weekends with no extra salary. Only one of them can win—at least until next year's rematch. (2013; Fox)
4:05 pm
Freaks and Geeks: "Tricks and Treats"
One of the most beloved single-season TV series of all time, Freaks and Geeks followed two groups of high schoolers in 1980 Michigan. In this show's only Halloween episode, Sam and his geeky friends try to relive their simpler childhood days by donning Halloween costumes for a final year of trick-or-treating. But they have to deal with a bully, as well as a run-in with Sam's big sister Lindsay, who bails on her task of handing out candy to trick-or-treaters to hang out with her burnout friends and pull pranks. (1999; NBC)
4:50 pm
South Park: "Pinkeye"
Kenny famously died in every episode of the fabulously raunchy Comedy Central animated series (at least, in the earlier seasons), but in this episode, he comes back—as a zombie. But Stan, Cartman, and Kyle don't notice, and think he just has pink eye. But the condition seems to be spreading, as others in the town of South Park also become brain-eating zombies. (2008; Comedy Central)
5:15 pm
Curb Your Enthusiasm: "Trick or Treat"
Don't expect a traditional Halloween episode when it comes to Larry David's long-running HBO comedy. In this episode, he refuses to give Halloween candy to two teenage girls who are going trick or treating without costumes, delivering a signature Larry David rant to them. But as usual, this turns out to be a bad decision on his part that comes back to bite him in the end. (2001; HBO)
Choose your entrance date and time, and stay all day
Members enter your Member ID (including dashes) or code in the access key field to get free admission tickets.
Location:
25 West 52 Street, New York City
Visit Us for more info on Enhanced Covid-19 Safety Measures

Events, dates, and participants are subject to change.​
Back to Top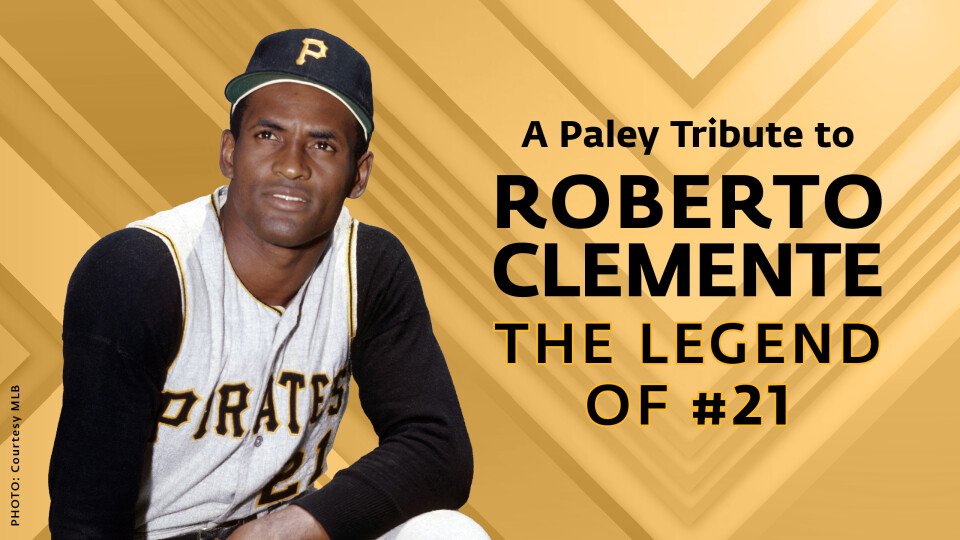 PaleyExhibit
Friday, September 15, 2023 – Sunday, October 29, 2023 in New York
A Paley Tribute to Roberto Clemente: The Legend of #21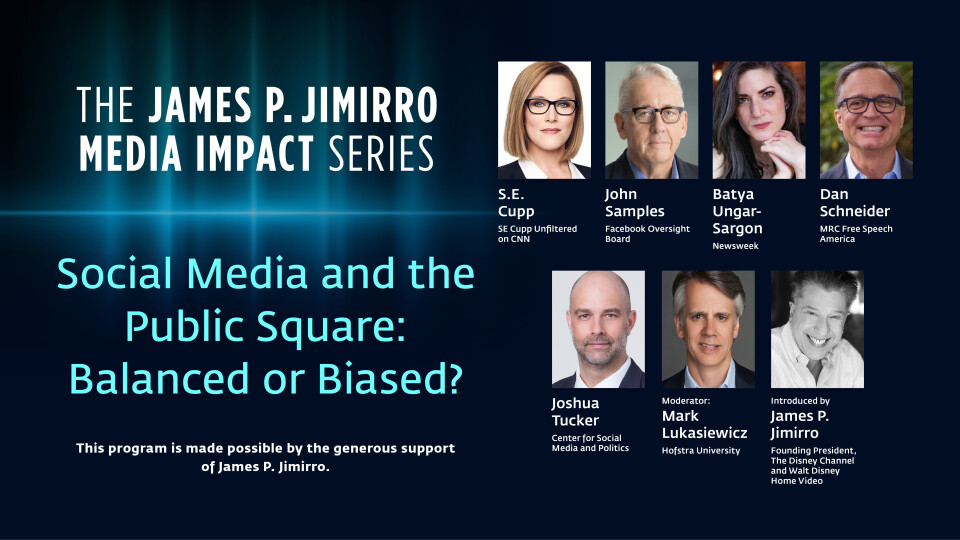 PaleyImpact
Thursday, October 5, 2023
6:30 pm ET
The Paley Museum, 25 West 52 Street, NYC
The James P. Jimirro Media Impact Series: Social Media and the Public Square: Balanced or Biased?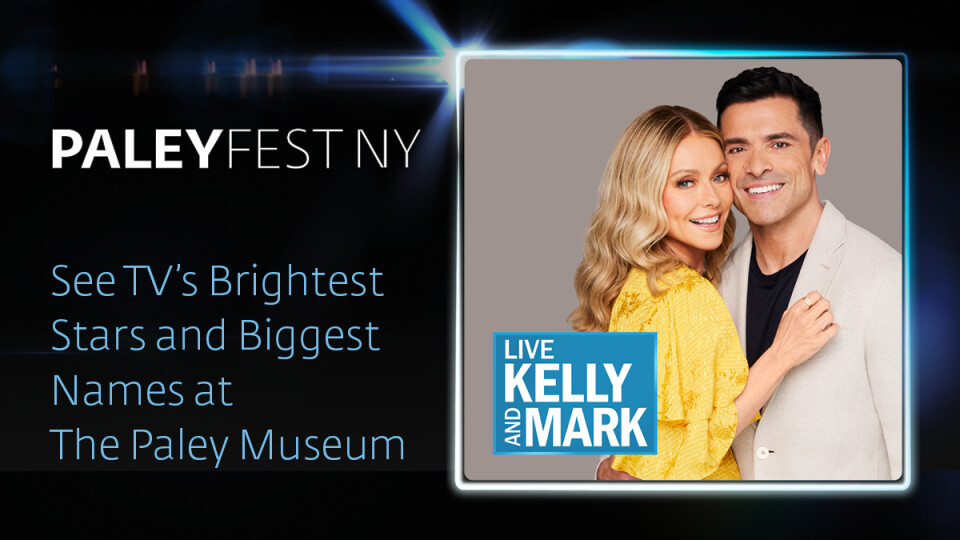 Wednesday, October 11, 2023
7:00 pm
PaleyFest NY: Live with Kelly and Mark